Among the most eagerly awaited projects at this year's Venice Biennale are four installations which the director of the international exhibition Bice Curiger has termed "para-pavilions". Midway between architecture and sculpture, these four structures, designed by four artists from very different generations and backgrounds, will be distributed through the Giardini and the Arsenale.

Curiger has described these new structures as sudden concentrations of energy. The para-pavilions are small exhibitions within the exhibition itself, moments of sharper dialogue among works of art trying to escape the paratactic rhythm typical of the Biennale, where—in particular in the immense spaces of the Arsenale—works follow each other in an endless procession, getting ever bigger in an attempt to counter space, at times with results that verge on a clumsy elephantiasis. The para-pavilions, instead, have been designed to work on a more modest scale. They are sculptures that are sized so that they redefine the space, but there are works within them in smaller sizes: they incarnate an idea of hospitality that borders on the parasitical.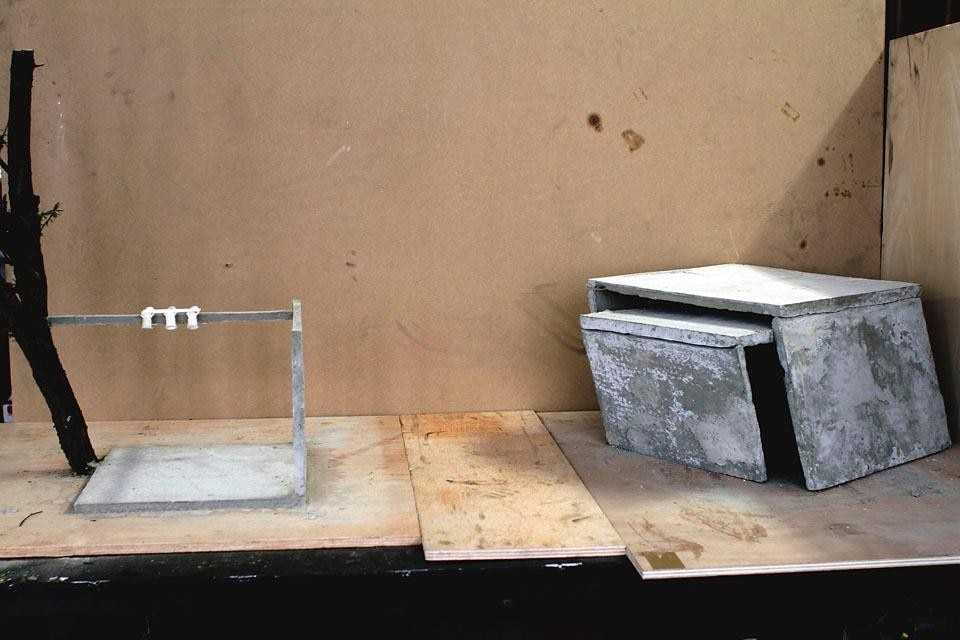 Curiger invited Monika Sosnowska (from Poland), Song Dong (from China), Oscar Tuazon (from the USA) and Franz West (from Austria) to design four sculptures that could be used to house works by other artists. In some cases, Curiger has chosen the objects to be hosted in the para-pavilions; in others, she has left it to the designers themselves to suggest other artists, in a mise en abîme expanding the list of artists invited.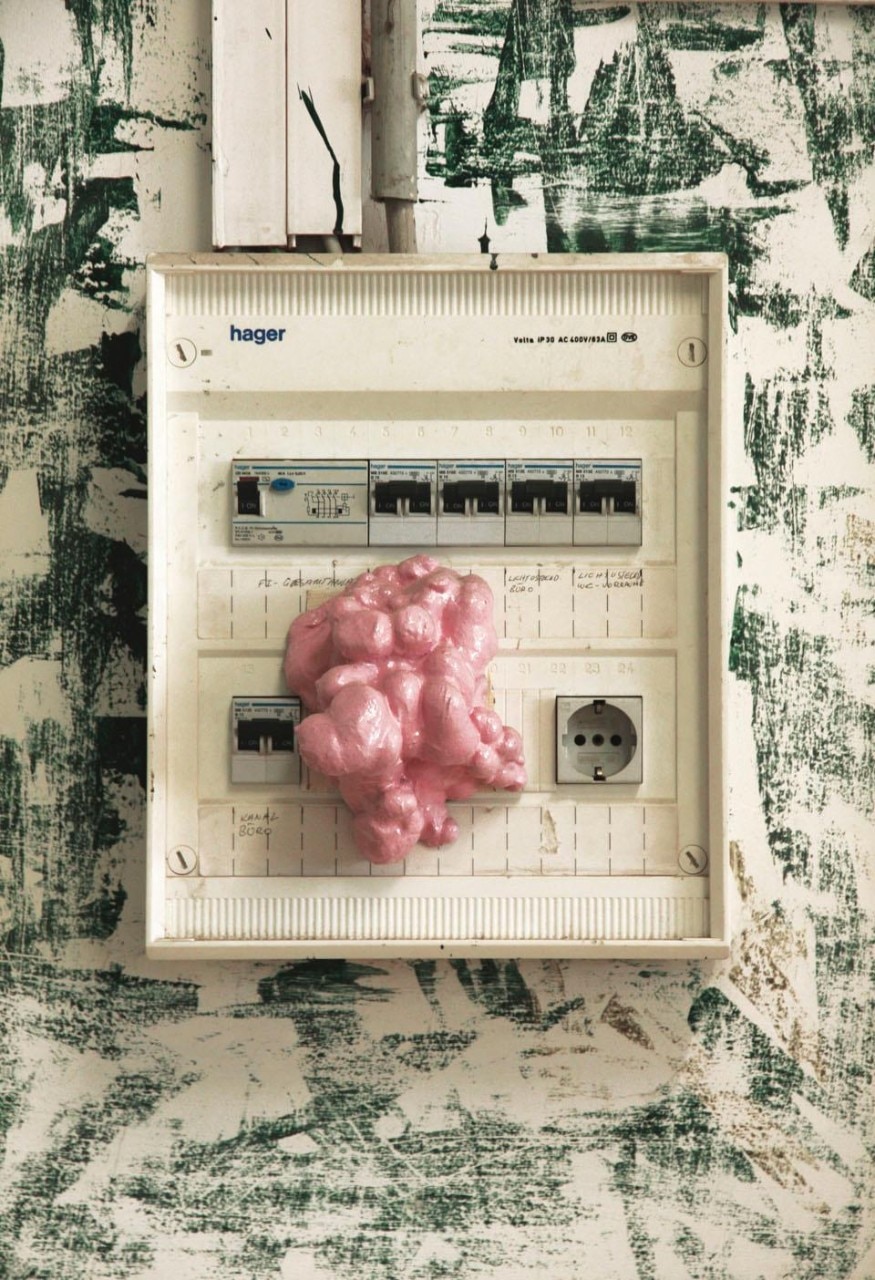 The idea of the para-pavilion is also intimately bound up with the history of the Venice Biennale. This is the only biennial in the world where the contributions are still divided by country: the pavilions are brought together in the Giardini and other national contributions are scattered among the old buildings in the city's streets. It represents an idea that is perhaps anachronistic in the contemporary world, being so tightly wedded to the borders of nation states. It is half Risk and half a UN of Art. But it must be an idea that still whets the curiosity of governments and ministers since this year sees a record 89 nations represented, including many who have returned to the Biennale after an absence of many years, or are making their first appearance, such as India, Bangladesh, Iran and Iraq. The Giardini of the Biennale have always had a surreal fascination. It is like a kind of mysteriously life-size Monopoly where the national pavilions are designed like small, imaginary cities complete with castles, embassies and temples. It is a triumph of representative architecture, halfway between kitsch and a search for origins. Like it or not, this is one of the most fundamental features of the Venice Biennale—and the starting point for Bice Curiger, who decided to expand the number of pavilions with her four para-pavilions. It is no coincidence that she chose ILLUMInations as the title, suggesting that, even if only indirectly, the exhibition explores what nationhood means today. Curiger's four para-pavilions, though, are proudly international. Rather than trace the new borders of a geopolitics of art, they are inspired by the neo-romantic idea of the artist as a citizen of the world, a happy member of a community of eccentrics.
The para-pavilions have been designed to work on a more modest scale. They are sculptures that are sized so that they redefine the space, but there are works within them in smaller sizes: they incarnate an idea of hospitality that borders on the parasitical.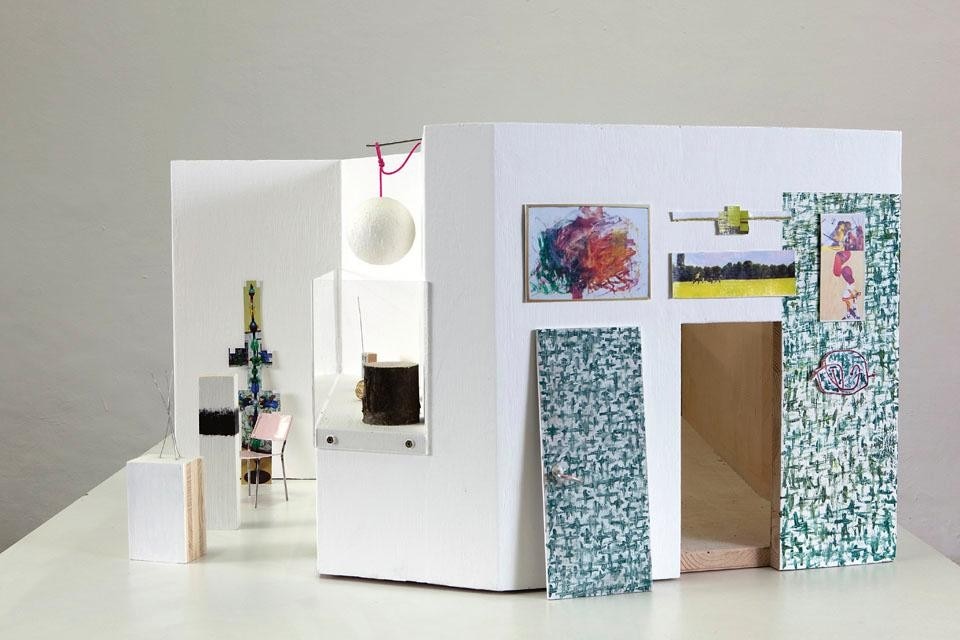 Franz West is the oldest of the artists invited to design a parapavilion. This year he has been awarded a Golden Lion for Lifetime Achievement, so his contribution is even more important—especially as West is not new to these types of collective collaboration. In some ways, he can be seen as a forerunner of that loose group of artists often brought together under the banner of "Relational Aesthetics". This form of art, which emerged in the early 1990s, favours the open participation of the public and the artist, sparking off chain reactions in which the artist is only a junction in a productive system that involves many other agents and actors. Many of West's sculptures can be literally worn by the public or used as design objects. His tables and chairs are famous, as are his giant abstract sculptures—curiously scatological in form—which the public can play with. West is also a catalyst for the work of young artists. In his studio he often organises collective sculptures in which the works of different artists are submerged in three-dimensional collages and displays as if in a crazy furniture factory. For the Biennale, the Austrian artist has pushed the idea of participation still further, bringing to the spaces of the Arsenale a perfect reconstruction of his kitchen in Vienna, where for years he has amassed works by friends, young artists and travelling companions. The kitchen, though, has been reconstructed in reverse: the inside is now the outside, and vice versa.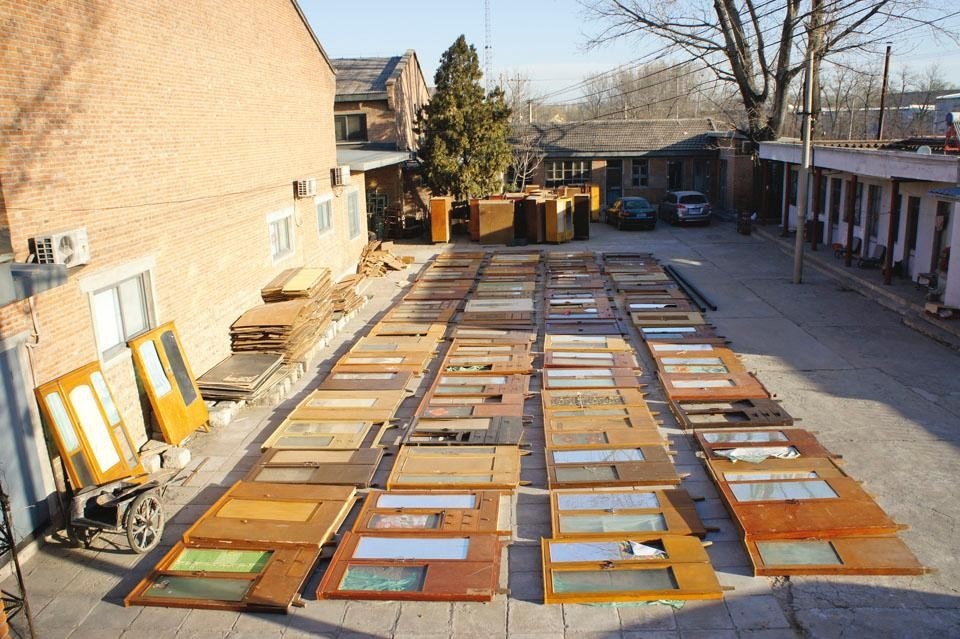 The idea of domestic space returns in the pavilion of the Chinese artist Song Dong, which is also installed in the Arsenale. The artist's most famous work so far is a kind of monument to the memory of his mother. This was created by putting on show his mother's whole house with all the objects, clothes and utensils that his mother had kept for years in a desperate attempt not to throw anything away, to keep even the most useless things. Song Dong loves saying that poverty is the mother of creativity. "The intelligence of poverty", to use the artist's own words, also informs his work in Venice: he is reconstructing a communal house—a traditional Chinese house that opens onto a large, shared courtyard—and putting on display more than a 100 closets belonging to neighbouring families. Song Dong is interested in the possibility of recreating a sense of community by using cherished objects and the social spaces that bring our domestic experience to life.

Rather more precarious is Oscar Tuazon's pavilion, which is installed in the Giardini. Like many other artists fascinated with architecture, Tuazon has had a love-hate relationship with modernism and, in general, with the idea of rationalist design. His inspiration comes rather from vernacular architecture, from the ruins of misused buildings, and from a bastardised version of utopian architecture as it was transposed and misunderstood by the hippy communities of the '60s: Le Corbusier meets Slab City. For Tuazon, architecture and sculpture involve collisions of disparate elements: money, the law of gravity, time and the public each have an essential role in influencing and spoiling the final result. "I'm not going to lie to you," he began his description of the project that he sent to Curiger, "I have no idea what this thing will look like... Whatever it ends up being, it won't be finished in time and that's fine." The American represents a new tendency among artists pitting themselves against architecture: his is a very coarse approach. Gordon Matta-Clark is combined with a tradition of minimalist sculpture, but one which is completely degraded, corrupted from within. "I'm thinking about architecture, which is a polite way of saying 'thinking about other people's bodies' or 'thinking about sex'," continued the artist in his description of his project. "A building is a brutal thing, a hollow thing that needs people inside it."

The work of the Polish artist Monika Sosnowska belongs instead to a trend that we could define as simulationist. The installations that this category of artists create involve sets of abandoned spaces, spatial illusions and immersive environments which usually throw the spectator into a replica of a domestic or architectural space accurately reconstructed to create a feeling of disorientation. Mike Nelson, who represents the UK, is perhaps the most obvious example of this trend at this year's Biennale. Gregor Schneider is the absolute master of it, and Ilya Kabakov is its founding father.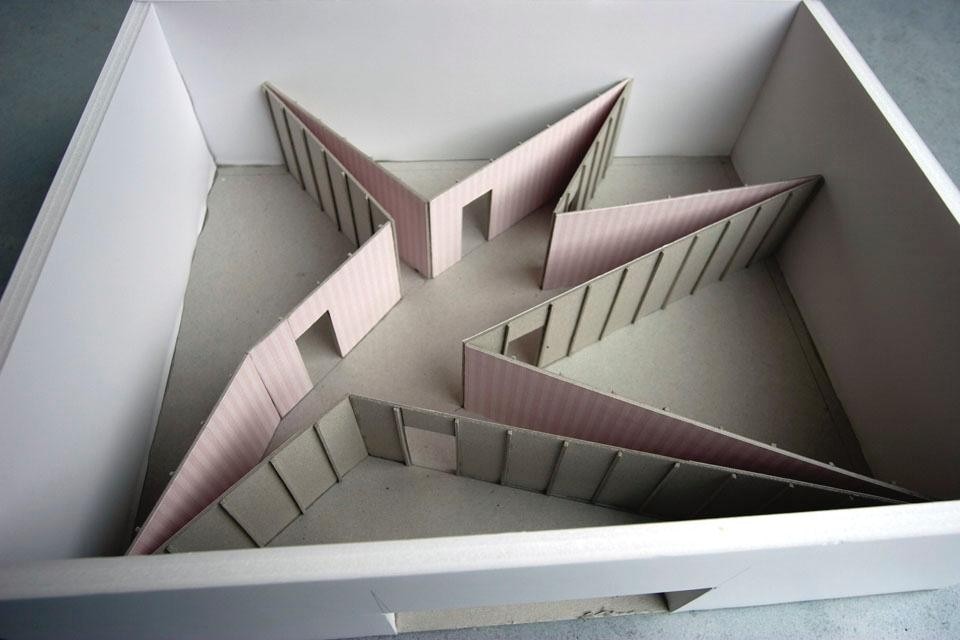 For her work in Venice, Sosnowska has created a space within the Palazzo delle Esposizioni (the main exhibition building and the epicentre of the whole event), transforming one of the rooms usually used for single-subject exhibitions into a kind of old interior with lots of wallpaper and an atmosphere that is somewhere between a two-star hotel and a three-dimensional painting. These rooms are to be used to exhibit the photographs of David Goldblatt, who has spent years exploring the subject of apartheid in South Africa. Goldblatt's images remind us that in the heart of the official architecture, in the places reserved for representation—including castles, embassies and temples—there are often invisible, hidden energies that are destined to transform the history and space of nations.
Massimiliano Gioni, art curator and critic