Presented at Villa Necchi and the Triennale, the book published by Hoepli combines the complementary gaze of the authors Enrico Morteo and Orsina Simona Pierini, revealing a perspective on art and design, together with the architectural project that reveals the contemporaneity of many of the design solutions presented.
"Nelle Case. Milan interiors 1928-1978" composes a story hinged on two registers. The first, immediate, is the iconographic composition, which makes the book a rich repertoire of period photographs – coming to a large extent from Archivio Domus and Casali archive – then joined by original redrawings of the houses presented, and contemporary photographs for some of them.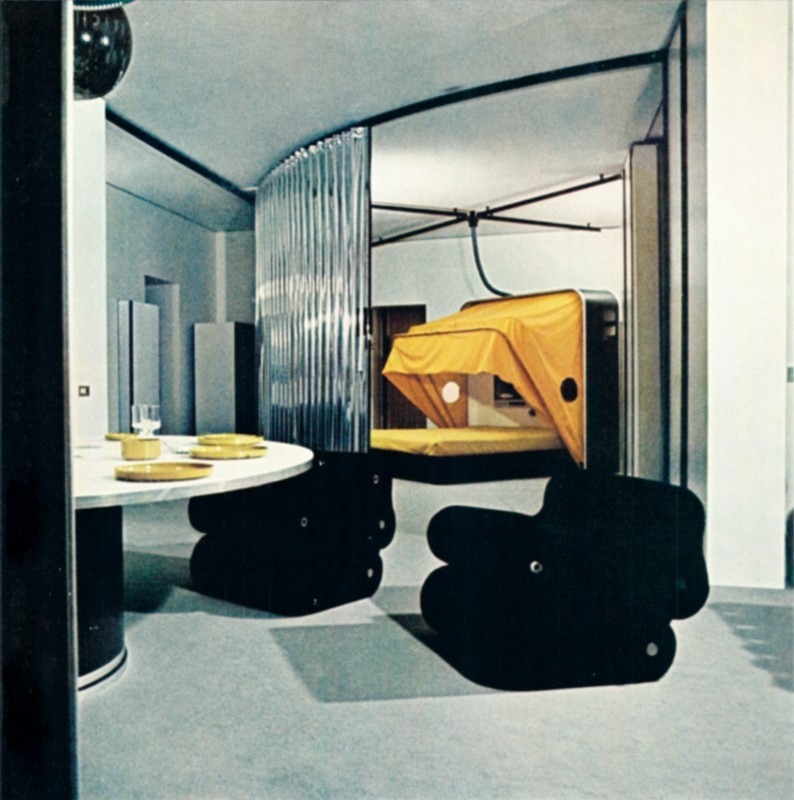 Starting from the title, the book identifies an essential date in the Milanese architectural season: 1928, the year in which, as the authors make explicit, the advent on the cultural scene of the magazines Domus and La Casa Bella resulted in a decidedly unique energy generator for architecture. From this date, the book takes us through 50 years of transformations, stopping right before the explosion of post-modernism. The photos of the Milanese interiors tell of a city that deals with the continuous evolution of society, reminding us of how the design of interior spaces, the arrangement of objects, and the relationship with the city, determined the design of houses.

Not just a photographic repertoire or a collection of houses, but an idea of space that sees Milanese architecture as a possible point of reference for an idea of living. Here, the floor plans not only trace a graphic story but provide an interpretative look that shows the furniture arranged according to the projects' original ideas, retracing the original architecture of the houses.
From Portaluppi to Gardella, from the fluid spaces by Caccia Dominioni to the artificial microcosms by Joe Colombo, the book manages to make us reflect through writings and images, recalling the words of Gio Ponti, which the authors themselves report as written on the first issue of Domus, in which he described how in the Italian house "The architecture from exterior penetrates into the inside... with space for furnishings and beautiful works of art" where the comfort of living stays "in giving us a measure for our own thoughts with architecture."
Opening image: Vito Latis, Casa Latis Tingdall, 1956. Copyright Archivio Domus