The private home is located in the Klevarie site in Maastricht, an area where a centre for social services once stood. Blending into the urban fabric, this architecture by Martens Willems Humblé Architecten integrates the historyof a complex: the site was originally the garden of a monastery and later the garden of a hospital and nursing home currently in use – a 1960s modernist architecture designed by Schellinckx. The value of green space as well has been enhanced by the new building, through its constant dialogue with the site and its social context.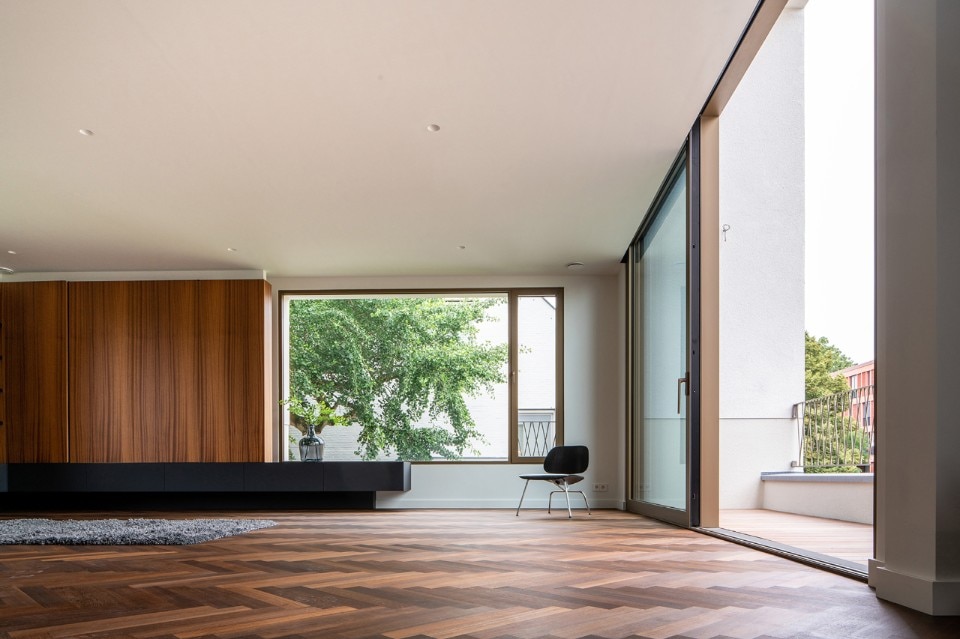 Polyphemos, as the project is named, fits into the plot while respecting its nature and history: the decision to preserve the ancient Ginkgo Biloba at the centre of the garden is fundamental to understand the intervention of the firm, which has designed a building with clean features, ready to accommodate the pre-existing elements.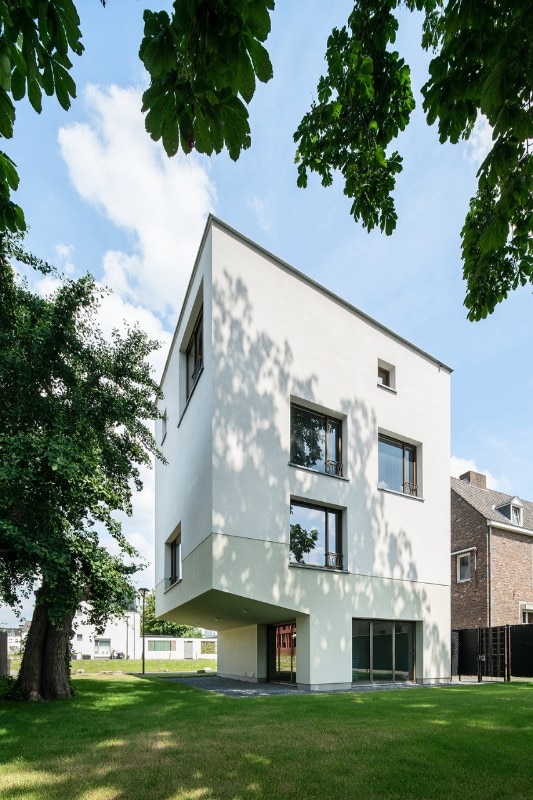 The sculptural volume has been shaped by adhering to certain urban planning restrictions. The lower part is limited to 6x9 m, but at the top the building expands, almost like a tree, to be a 9x9 m square in plan. The design, standing out with its white facades, breaks the general formal rigour by carving the solid block with large glass openings at different levels. 
The four floors of the house gather around a void characterised by a spiral concrete staircase and a circular skylight. Aiming at a global sustainability of the intervention, the building has a high-performing envelope and an integrated sunroof supplying energy to a heat pump.
Project:

Polyphemos

Location:

Maastricht, Netherlands

Program:

Private residence

Architects:

Martens Willems Humblé Architecten

Lead architects:

Maikel Willems, Rik Martens & Fred Humblé

Area:

315 sqm

Completion:

2021