In the north of Iceland, a geothermically active area dotted with volcanic formations, hot springs, and rich in birdlife, this small holiday home is part of a wider project to promote tourism in one of the most fascinating and extreme landscapes on the planet.
Aska means "ash" in Icelandic and the small building's name recalls the ash and lava that cover the local landscape, and the burnt wood with which it was built.
The building was placed on the site after careful assessment of its exposure to winds and storms to make it accessible in all seasons.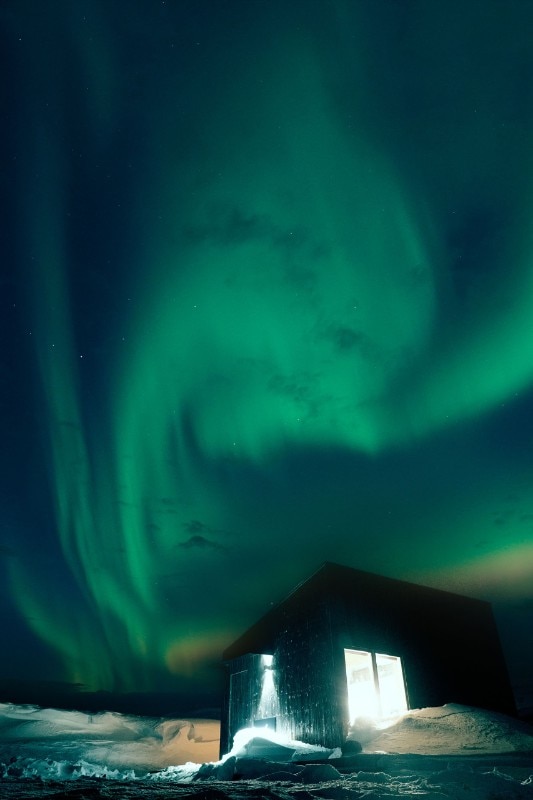 The design approach makes explicit reference to the traditional Icelandic house typology: simple, functional, with green roof and made out of natural materials, where the craftsmanship component is a key part of the construction process.
The 21 square metre building includes a double bedroom, a bathroom and a kitchen from which, through the big window leading to the terrace, there is a view of the beautiful landscape of Lake Mývatn and Hverfjall.
The custom-made furnishings, as well as the height of the spaces in contrast with the reduced floor plan, give the rooms a comfortable and spacious aura.
The entire construction is made of wood, a natural material quintessentially. The exteriors are covered with slats of pine wood burnt according to the ancient Japanese technique of Shou sugi ban, which makes the material more resistant to atmospheric and organic agents after it has been carbonized; in contrast with the dark colour of the façades, the interiors are made of light pine wood, giving the rooms more light and warmth.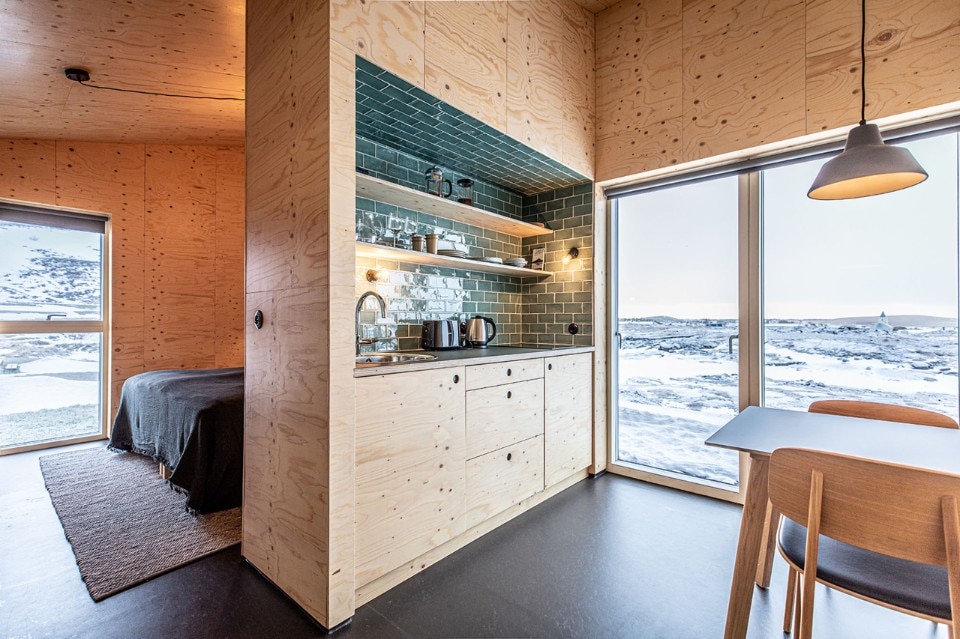 A small refuge from which to observe, respectfully and delicately, a corner of the world that is still powerfully authentic and uncontaminated.
Project:

Aska Cabin

Architectural project:

Studio Heima

Client:

Mývatn Accommodation

Materials:

Construction: wood. Facade: Burnt pine wood. Interior: Plywood