The Reykjavík-based studio PKdM arkitektar completed two holiday houses in the middle of a low birch tree forest. Bræðrahús 1 and 2 were commissioned by two brothers and their families – one for each. Both houses refer to the Nordic tradition of the turf homes, grass-topped farmhouses that Iceland proposed in 2011 for the Unesco's World Heritage List.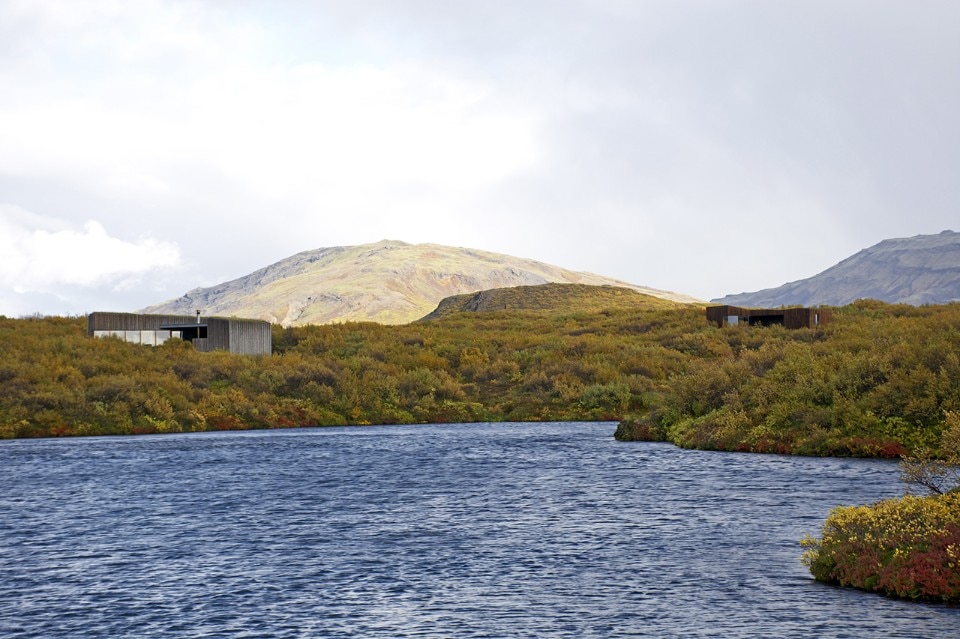 A wooden walkway approaches the houses guiding to the entrance door, right at the conjunction of the two wings of the L-shaped floor plans. The structure is defined by a set of concrete exterior walls, cladded with wooden boards.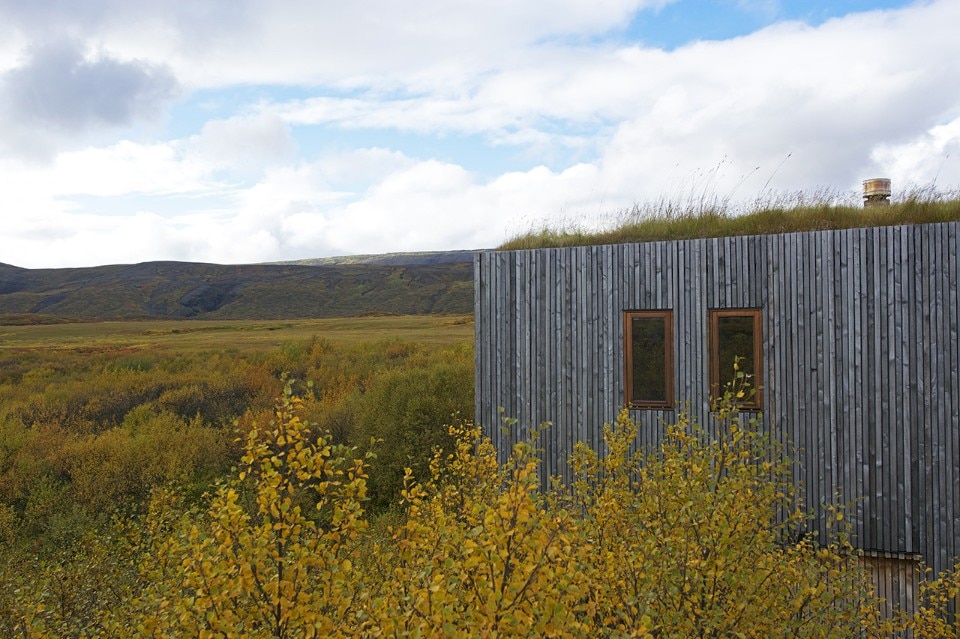 The layout has been conceived according to the necessity to protect the terraces from the strong winds that often blow in this area. Wide windows face the terraces looking southwards, while the elevations facing north and east are punctuated by crenel-like windows. The interiors are distributed along a corridor running parallel to the terraces: one wing contains the living area, while the other hosts the bedrooms.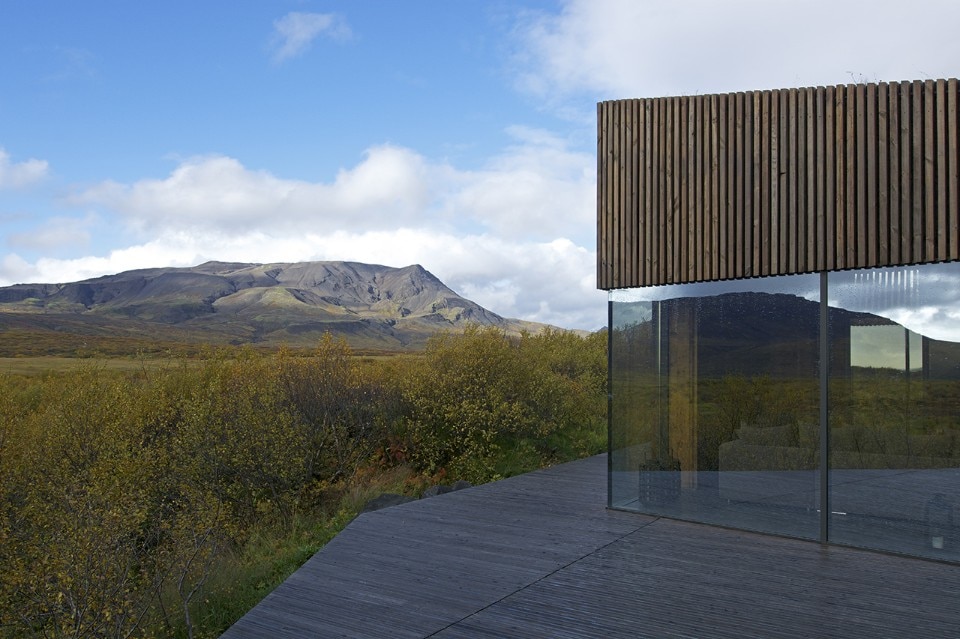 Project:

Bræðrahús 1 and 2

Program:

summer house

Location:

Iceland

Architect:

PKdM arkitektar

Area:

175 and 220 sqm

Completion:

2015