With their visionary and extreme experimentalism, the works of Coop Himmelblau, Haus-Rucker-Co, Zünd-Up, Walter Pichler, Hans Hollein, Angela Hareiter and Raimund Abraham, activate questions of great relevance. By becoming a sensory prosthesis, performance or experiential installation, does architecture lose its identity or, on the contrary, does it find its necessity? We asked Bart Lootsma, architectural historian, professor at the University of Innsbruck and curator of the exhibition Radical Austria - Everything is Architecture shown at the Design Museum of Den Bosch.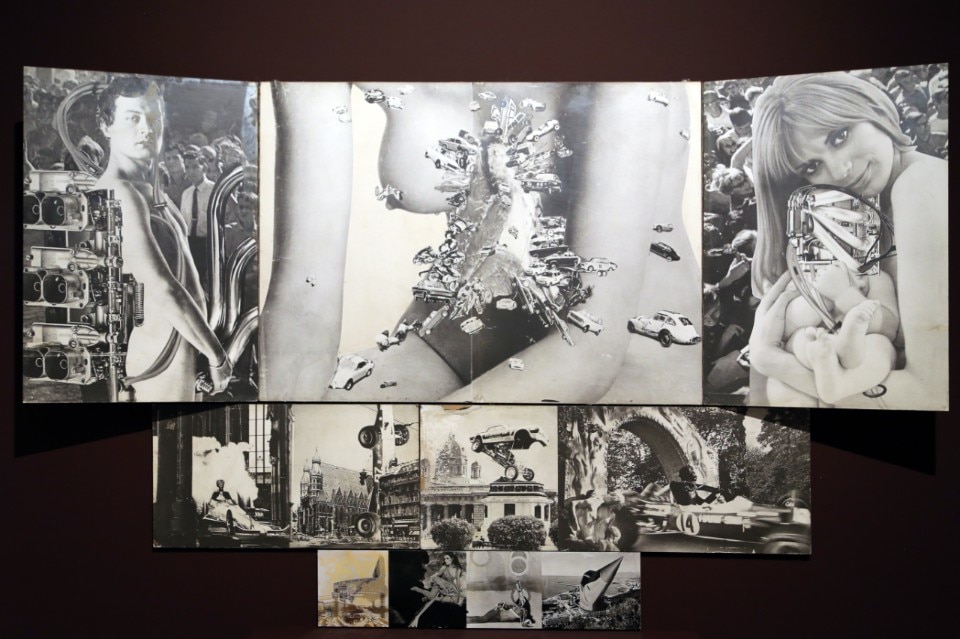 What characterizes Austrian radicals compared to Italian and English radicals of the same period?
First of all, the physicality. The human body, its bodily functions, gender and gestures are at the center of all work. More than in England and even more than in Italy, the Austrians made 1:1 installations and working prototypes, in which the focus was on psychophysiological experiences. The work was deeply indebted to the body art and performances of the Viennese Aktionists and more in general to the Austrian tradition of language skepticism, dating back to the nineteen twenties, which caused gestures, pantomime, and dance to take central stage. Secondly, the Austrians had a different attitude towards technology. It lacked the innocent naiveté of the British and the negative dialectics of the Italians and saw technology very early as a kind of prosthesis – again in immediate contact with and immediately experienced through the body. The effects of new media, like at the time telephone, radio, and television, as well as new drugs, played a central part in that. Space capsules were an important source of inspiration. Technology was investigated in an existential way, as a dark force as well. 
What was the Austrian context, when radical practices emerged?
Austria had been isolated from contemporary culture for a long time. From the nineteen thirties on, an incredible amount of first-rate intellectuals and Jews had left the country and even Europe because of the rise of first Austrofascism and later the connection to the Third Reich. Among them also many artists, designers and architects. It turned Vienna into a poor, dark and gloomy place, much as depicted in the movie The Third Man. Austria regained its independence only in 1955, on the condition it would remain neutral. As a result, Vienna became the most important seat of the UN after New York and Geneva, base for international organizations such as the International Atomic Energy Agency, the United Nations Office for Outer Space Affairs and other UN agencies during the Cold War.
Because of this, conferences and exhibitions highlighting both American and Russian space travel were regularly hosted there. UNISPACE I was a convention and a spectacular exhibition of rockets, satellites and spacecraft in 1968. In 1970, the exhibition Der Mensch im Weltraum took place in the 20er Haus, one of the focal points of the Viennese avant-garde. Consequently, it's no surprise that space travel influenced the work of most Austrian designers and architects. In their hands the spacesuit and space capsule became architecture at its most minimal and technologically advanced form.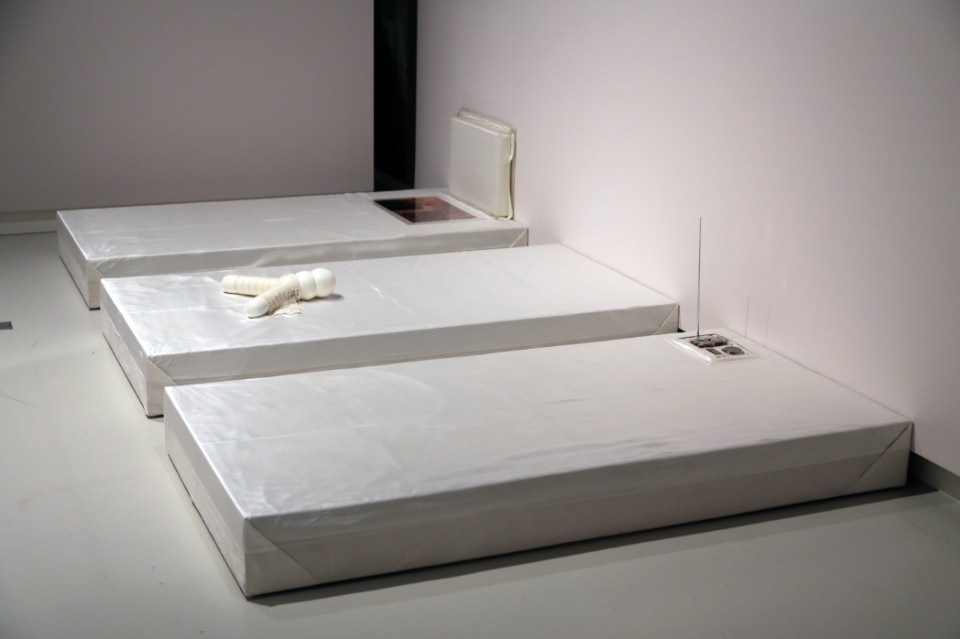 But also, many people were frustrated that too many others refused to come to terms with the role of Austria in the Third Reich. They tried to reconnect to the Viennese avantgarde of the nineteen twenties, when Red Vienna, with its Austromarxism and Vienna Circle, was still one of the most interesting political, scientific and cultural experiments in the world. They looked for Wilhelm Reich, for example, and his theories that fascism was the result of sexual oppression that expressed itself in bodily tensions. Brutal therapies were supposed to loosen those tensions.
They looked for Bernard Rudofsky, not just because his ideas about an Architecture without Architects had a long tradition in Austria, but also for his ideas on clothing – a recurrent theme in Austria as well. Rudofsky's Seven Veils of the Male Stomach, a cross-section of a soldier's uniform from his 1947 exhibition and publication Are Clothes Modern? is quasi one key to understand the Austrian architects' fascination for space suits and capsules. They looked for Friedrich Kiesler, the Austrian architect, artist and stage designer, with connections to almost all-important international avant-gardes, who settled in New York already early on.
They looked for Rudi Gernreich, inventor of unisex and the monokini, and also a champion of gay liberation. And so on. Information came also through magazines like Life, Paris Match and Stern. Last but not least, the ORF, the state broadcaster, produced documentaries and talk shows on television that were surprisingly critical and radical about the status quo. They also dedicated documentaries to most of the groups in the exhibition, where the protagonists had a firm say. Pop music became important. In short: there was a productive tension between everyday boredom and glimpses of other worlds. 
What impact did these practices have on the world of architecture of the time?
In terms of realized projects maybe not much at first, except for Hans Hollein's shop designs in Vienna, and some projects by Domenig and Huth in Graz. In terms of media presence, in the magazine Bau, in exhibitions and on television the impact was enormous. Also internationally: Hollein won the Reynolds Award for his Retti shop, the tiny Schullin jewelry shop was published on a full page in this magazine. Later on he realized the Media Lines for the Olympic Games in Munich, built a gallery in New York and the Museum am Abteiberg in Mönchengladbach. Then he won the Pritzker Prize. Haus Rucker Co was present in several Documentas before they realized a series of huge cultural complexes all over Europe as Ortner & Ortner. Coop Himmelb(l)au first realized some smaller cafes and conversions before they were part of the Deconstructivist Architecture show in the MoMA in New York and started building cultural complexes all over the world. So, there was an immediate influence in the media and a delayed influence when it came to building. Only Walter Pichler consciously withdrew himself from the architectural world and built his own world in St. Martin.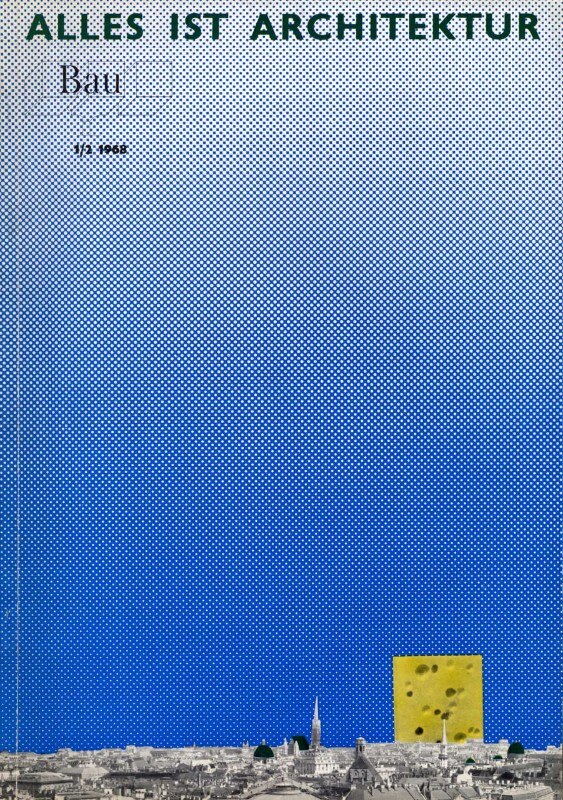 The title of the exhibition took up Hans Hollein's famous formula, "everything is architecture". And indeed, the protagonists of the radical season extended their practices beyond the traditional media, making films, performances, installations. But at the same time, Hollein's phrase indicates a redefinition of architecture as a universal practice. Does that phrase still make sense today? Or should we replace the term architecture with design?
It still makes sense, I think, whether one replaces architecture with design or not. Maybe it makes more sense than ever. Many architects and designers do things that traditionally would not be considered architecture or design – as Hollein already indicated. Thank God, because otherwise there would be too many of them. In general, I think the time of thinking in disciplines is over. In the Netherlands, for example, the sectoral Institutes for Architecture, Design, Fashion and Media were merged into the New Institute. One thing we can learn from the Austrian avantgarde of the 60s and 70s is how this could work.  
Among the various projects presented, helmets or habitats that impose a form of isolation stand out. Researches that still valid today…
Absolutely. It's a misunderstanding however that they would impose a form of isolation. One of the pieces we found back for the exhibition is Feedback Vibration City by Coop Himmelb(l)au from 1971: a concept for a city in which individuals would be linked by a network not only transmitting visual information, but also addressing the other senses. The 50th anniversary of this project is realized by the Internet during our lockdowns in 2021.  
Another fundamental aspect is the criticism of the technological society expressed by the Austrian radicals. What does this historical example teach us today?
That criticism should go hand in hand with a fascination. That's the chance to think things through to the very end in different scenarios. At the core of the Austrian avantgarde there may be the same or similar starting points, but in the end there's not a homogeneous position shared by all. Hollein and Pichler departed from similar work and ideas in their legendary 1963 exhibition "Architecture" in the Gallery Nächst St. Stephan, but in the end Hollein kept celebrating a very commercial, pop-inspired cult and became famous, whereas Pichler increasingly refused that, emphasizing the alienation technology produced withdrawing on his farm in St. Martin and building an individual mythology of his own. Even if at first sight there may be visual correspondences, the early work of Haus Rucker Co and Coop Himmelb(l)au had very different goals and implications. The positions could also change in time, like Haus Rucker Co departing developing an environmental awareness in their work from the seventies, like Piece of Nature (Preserved), Rhine Infusion and Klima 2 Atemzone. But just because of this, a rich discourse could grow.
The most radical in their criticism of technological society were Zünd-Up. In the Triptychon (altar) from 1970 we are confronted with a kind of cyborg family: a proud, 'technical' father and a mother who gives birth to the 'technical child', whom she loves very much. It's a new kind of Holy Trinity. Explaining the contribution Zünd-Up wrote: "The technical bug stabs us in our own flesh, when did it poison us?".
But ambivalence is always predominant. How would we otherwise understand our secret motifs to let technological society get out of hand and take them seriously? In Medium Total, Domenig & Huth developed a kind of science fiction story, a unique mixture of ironic commentary, utopia and dystopia. The Medium Total is a yellow, biotechnological, liquid mass that is cybernetically organised and replaces the constructed environment. Suprahominids, a new form of human life, inhabit this medium, and, after decades of wars on Earth, they will expand their colonization to the moon and Mars. Once the universe has stabilized again, "Medium Total clusters" will return to earth, orbiting as satellites, to then colonize the oceans. Nova-suprahominids will be born, and they will move to land and scatter as tribes. After which new frictions, new rivalry and new wars will follow. The project has been developed in extraordinary detail, both in terms of content and technology. 
Opening image :

Walter Pichler, Telefon-Set, 1968. Courtesy Gallery Elisabeth & Klaus Thoman. Photo Bart Lootsma