Casa Cangahua is a luxury suburban residence overlooking the city of Quito. Located on the hillsides just outside the capital of Ecuador, the architecture by Diez + Muller Arquitectos is a volume which tries to integrate with the slope, continuing and emphasizing its changes in altitude, as well as to relate to the colors and textures of the surrounding landscape. In order to do so, it is organized in two stacked buildings, with specific features in terms of materials, program and space layout.
The house's basement is a composition of firm concrete walls, in part resting on the natural soil and in part independent from it. They form the bearing structure and they enclose two open air patios, where they are combined with large glazed walls. The living rooms are on this floor, spacious lounges whose thresholds fade to stress the continuity between inside and outside.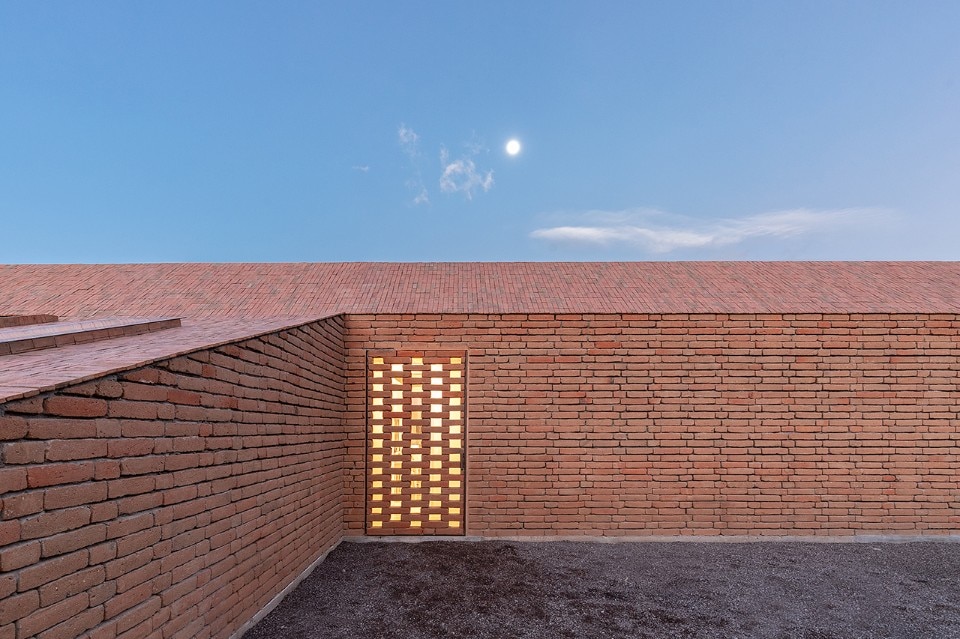 Bedrooms are laid out on the upper floow, which is modeled as the archetypal volume of a double-pitched roof house, variously articulated and entirely clad in bricks. Both its shape and its skin are specially designed to enhance the qualities of natural light, which filters in the interiors from different directions and with changing intensity, through French windows, narrow high windows and skylights.
To conclude, light rays multiply as they pass through the brick latticework surfaces that enrich and refine its clay shell. These are Casa Cangahua's most distinctive elements, reinventing a solution borrowed from vernacular architecture as a tool for contemporary domestic comfort.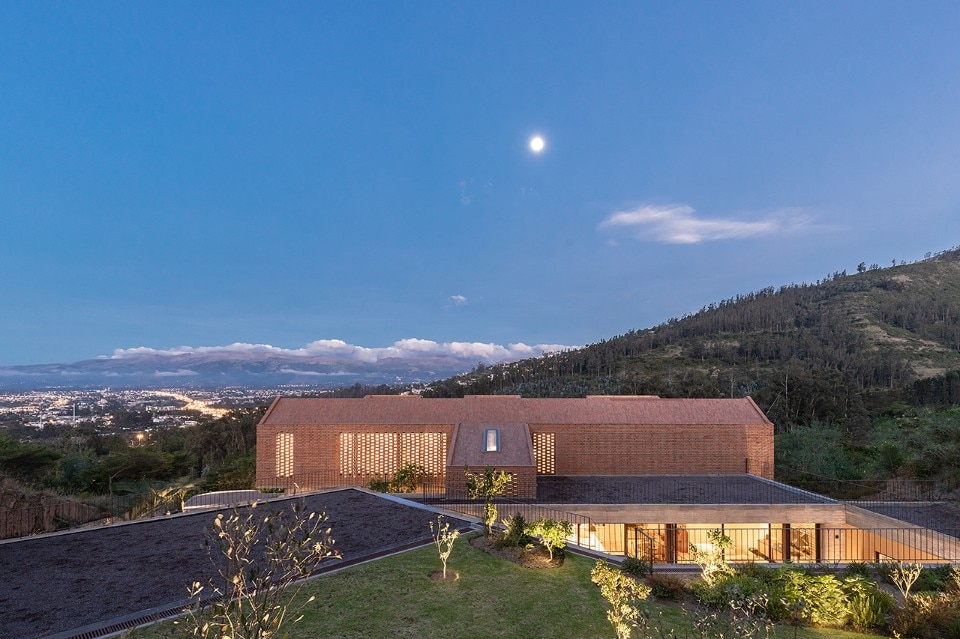 Project:

Casa Cangahua

Program:

private house

Location:

Pacho Salas, Tumbaco, Ecuador

Architects:

Diez + Muller Arquitectos

Design team:

Felipe Muller, Gonzalo Diez, Paola Picciallo, Alvaro Borrero, Hugo Navarrete.

Structures:

Pedro J. Falconí

Completion:

2021