Jorge Ramón Giacometti, an international architecture studio based in Quito, is called upon to renovate a traditional house in Puembo, near the Ecuadorian capital.
The significant natural heritage of the house garden, made up of avocado, guava and passion fruit trees, dictates the design choices.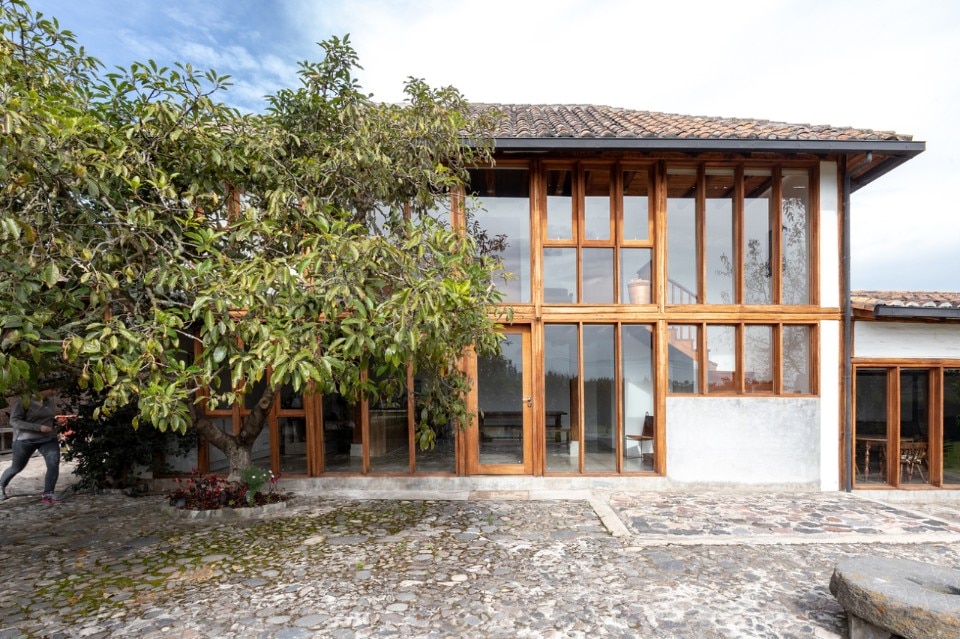 The architects' proposal is to open the house to the stone terrace and to the orchard in front of it by introducing a construction system that is fastened to a new reinforced concrete base and the pre-existing eucalyptus pillars.
A structural wooden frame covered with large glass surfaces is introduced along the entire development of the south-east front to replace a pre-existing partially blind wall, bringing natural light and air into the interior, while ensuring visual continuity and an intimate relationship between the house and the garden.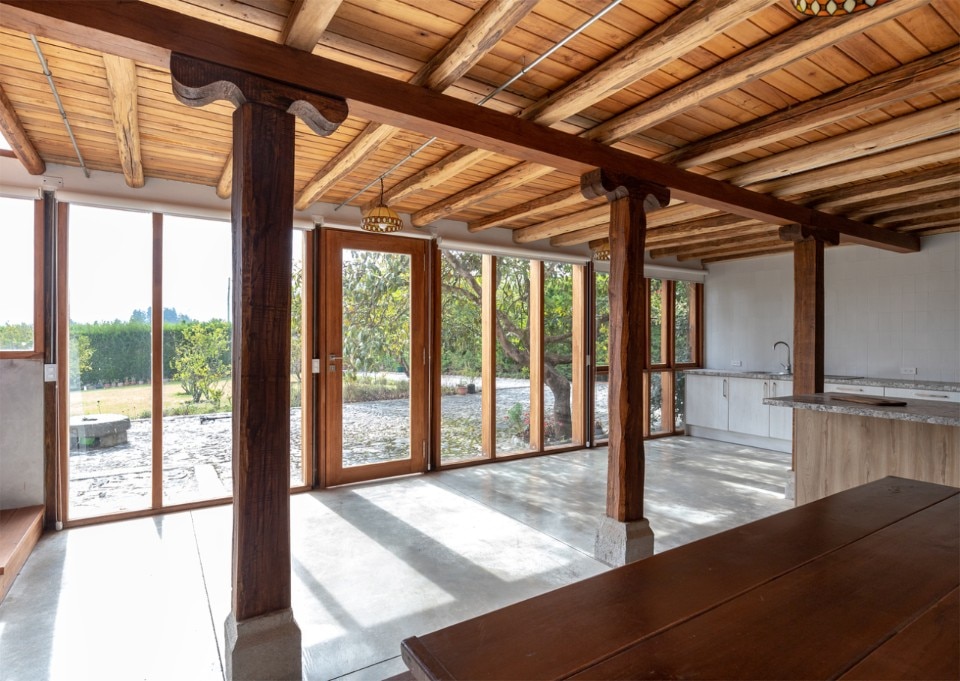 In the interiors, the aim is to subvert the spatial fragmentation in favour of a sequence of open, continuous spaces. The ground floor houses a large kitchen and a wide living room separated from the central service block, while the bedrooms are located on the upper floor.
Through the use of continuous coverings of local natural materials and the natural light invading the spaces, a translucent atmosphere and an environment in perfect harmony with the surrounding nature are recreated.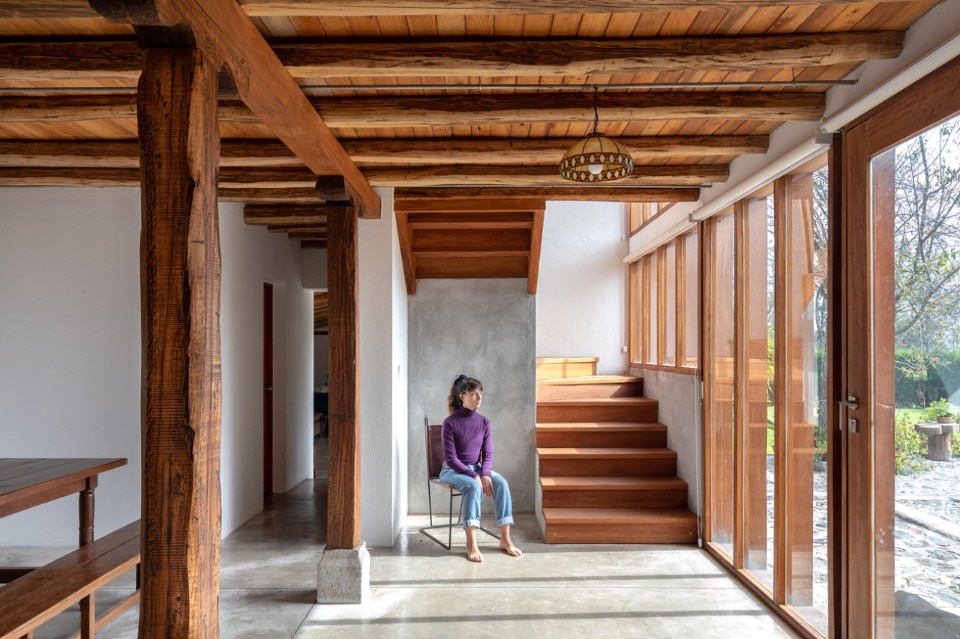 Project:

Avocados House

Location:

Puembo, Ecuador

Architects:

Jorge Ramon Giacometti Architecture Workshop

Project team:

Daniel Hegen, Francisco Trigueros

Area:

300 sqm

Engineering:

Patricio Cevallos

Completion:

2020