The charm of the coastal village of Todos Santos in Baja California, Mexico, lies in its mining heritage preserved in a number of red brick buildings and chimneys in the middle of nowhere, in the desert landscapes overlooking the ocean at the foot of the Sierra Laguna, and in the natives' artistic and cultural activity.
Red Arquitectos chose to draw on these local elements and colours to give shape to Casa Calafia, a villa designed to house a couple of Colorado women.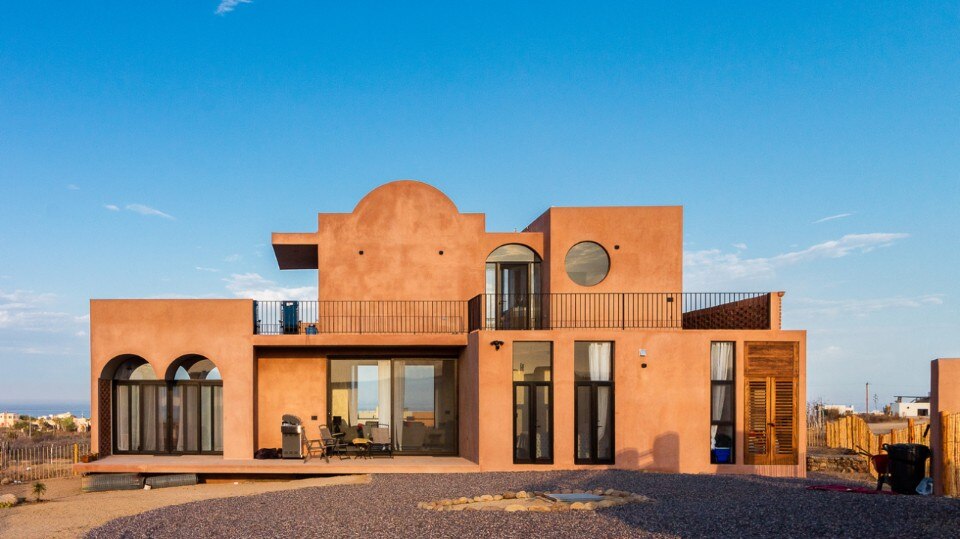 The villa is built with cement blocks, the most accessible material in the area and furnished with Rosa Morada wood, a local tree.
Like a monolithic sculpture made of solids and voids, the villa is modelled through a continuous sequence of circles, arches and jalousies which seem to emulate the shapes of the surrounding landscape. 
The open floor plan on two levels with large terraces on all fronts, allows the eye to cross the interior spaces and look out over the desert mountains on one side and the ocean waves on the other.

Thanks to this light, which links the inside to the outside Casa Calafia harmoniously fits into the sorrounding landscape.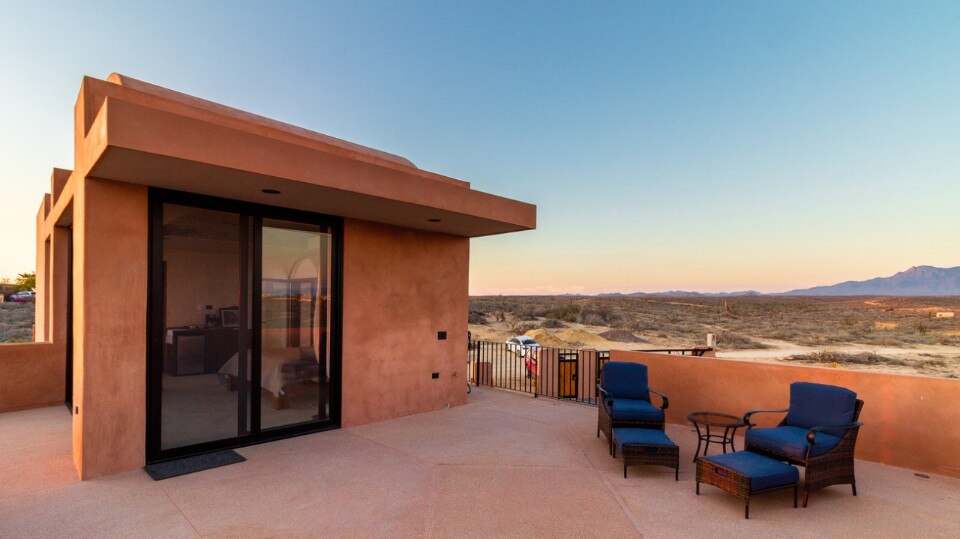 Project:

Casa Calafia

Program:

Single family house

Architects:

Red Arquitectos

Project team:

Susana López González, Angélica Azamar Vilegas

Structural Engineer:

Apolinar Sánchez

Location:

Todos Santos, Lower Southern California, Mexico

Completion:

2021