The house designed by the local studio Manuel Cervantes stands on a narrow and long lot measuring 14 x 77 metres in the municipality of Amatepec in Mexico City State.
The peculiar topographical conformation and the significant natural heritage of the place dictate the design choices. The project therefore adapts to the ground levels to culminate in a combination of three superimposed volumes covered with white ceramic tiles.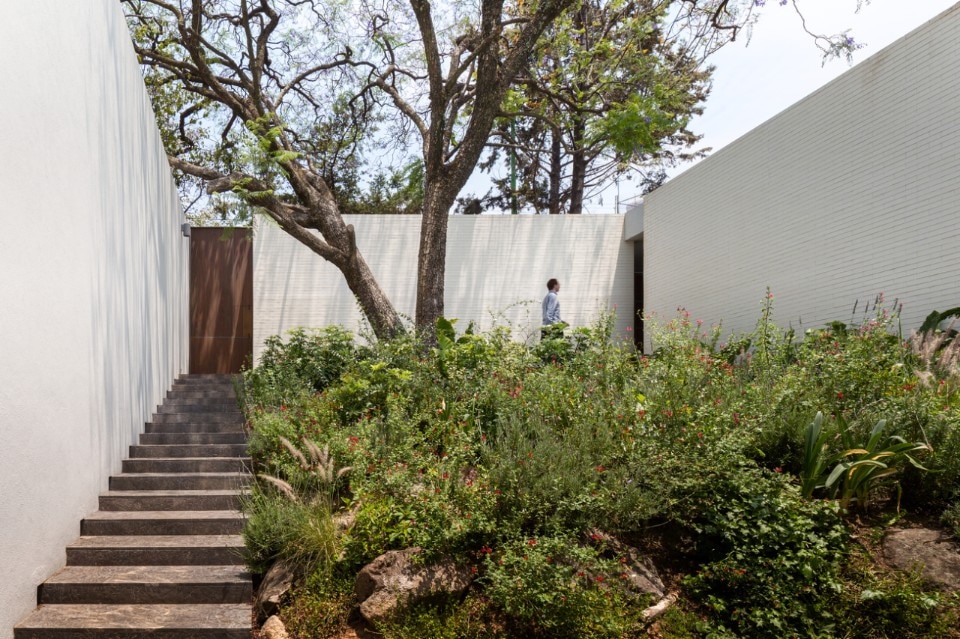 A rhythmic succession of gardens, patios and light wells ensure natural lighting everywhere in the house and an intimate relationship between the interior and exterior.
Beyond the boundary wall on the road, a stone staircase descends through an aromatic garden dominated by a jacaranda tree and leads to the entrance of the house. The sunlight draws the shadow of the large tree on the white volumes.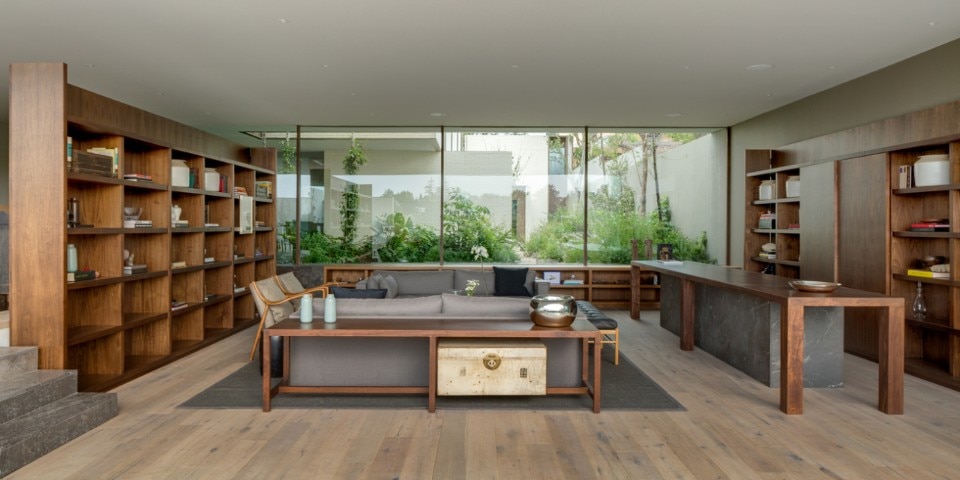 The house develops horizontally along the lot on two main levels: on the ground floor the living area, while on the upper floor the bedrooms overlook the garden with the jacaranda, the central patio and the emptiness on the ravine.
Large glass surfaces framed by wooden upholstery puncture the compact white volumes of the house, while inside, continuous stone and wood finishing define a place perfectly in balance with nature.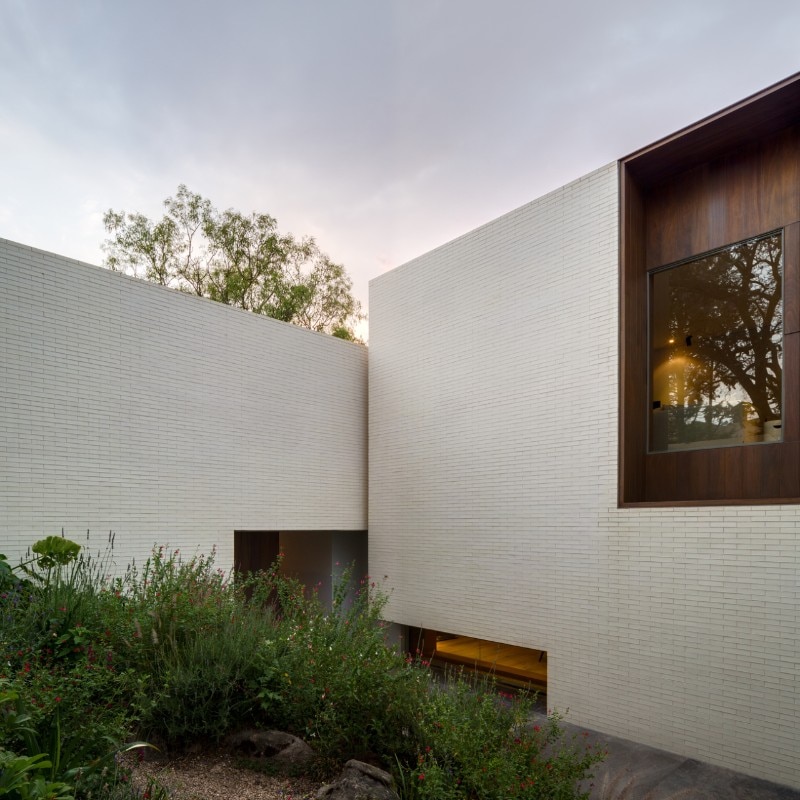 Project:

House in Amatepec

Location:

Amatepec, Mexico

Architects:

Manuel Cervantes Estudio, Manuel Cervantes Céspedes, Mariloly Rodríguez

Completion:

2019