"No country for old men" was the title of a film by the Coen brothers. And yet, in Cheltenham, the recent residential project by the London-based studio Proctor&Matthews, designed to accommodate a "mature" community, allows the elderly to rediscover the indispensable pleasure of living comfort and the value of community life.
The intervention, conceived as an operation of urban regeneration to heal a degraded part of the city, is inspired by the context and its typological characteristics and fits with a delicate imprint in the neighboring city center to which it is connected through a new public thoroughfare.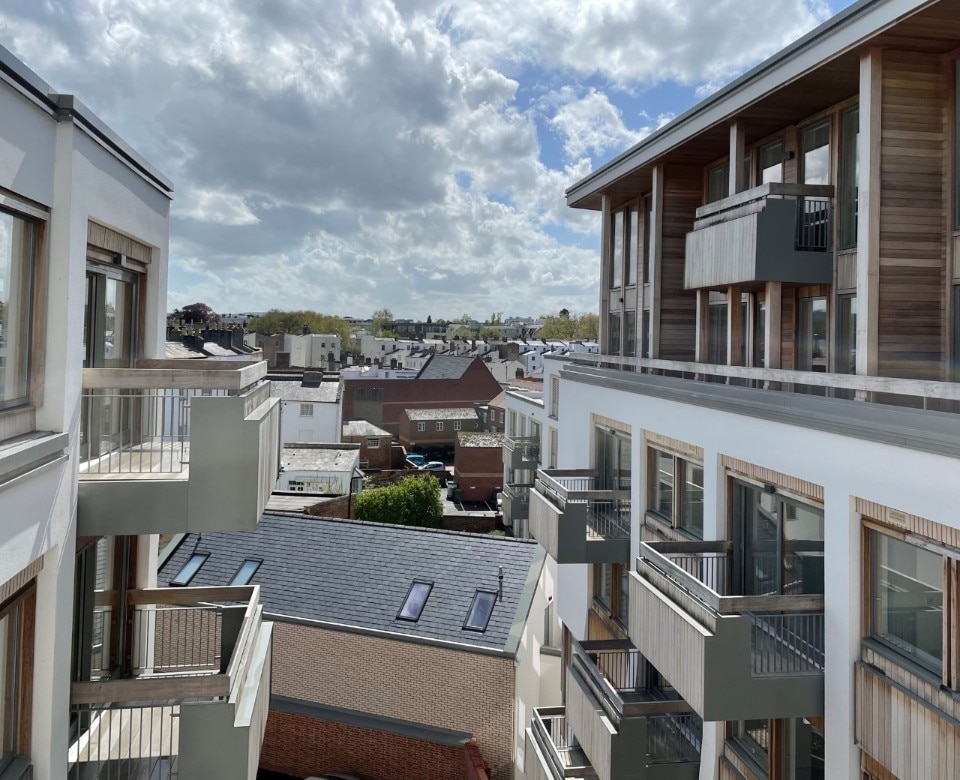 Around the access road, six-storey block buildings that house 68 apartments and 36 underground parking spaces are articulated. The planimetric system draws a sequence of public spaces open to the town during the daytime - courtyards, green gardens, the central space with the water mirror - which offer to inhabitants and citizens the possibility to enjoy pleasant places for rest and relations and promote a better permeability and integration of the complex with the town.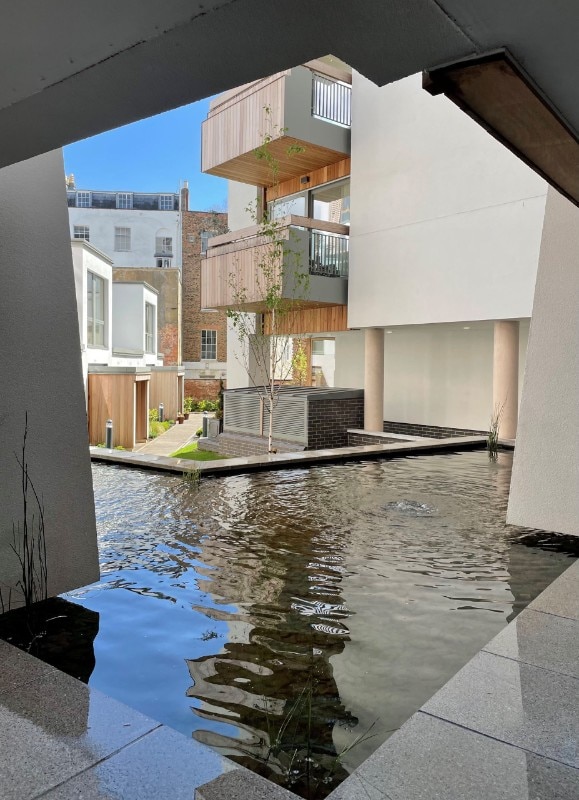 The apartments, which host from one to three bedrooms, without architectural barriers, are flexible and provided with a good natural lighting; the protruding balconies overlooking the central courtyards generate an animated dynamism in the elevations.
The building materials refer, in their colors and textures, to the surrounding historic landscape: the urban front is characterized by red bricks, white plaster, brick jalousies, while on the interior portions of the facade balconies and fences are covered in wood to characterize with warm tones the most private surfaces.
The project has two souls that blend with balance: the intimacy of a protected shelter on the one hand and the sociality and aggregation on the other, values that are equally essential especially in the most fragile season of life.
Project:

Latheram House

Location:

Cheltenham, United Kingdom

Completion:

2020

Gross internal area:

7,660 sqm

Awards:

Housing Design Awards Shortlist, 2021

Client/Developer:

Lifestory

Main contractor:

Gr8 Space

Planning consultants:

Barton Willmore

Structural and civil engineer:

Hydrock

Transport consultant:

Hydrock

Acoustic, flood risk and archaeology consultant:

Hydrock

Building services consultant:

Engineering Services Consultancy

Fire consultant:

WSP

Heritage impact consultant:

Donald Insall Associates

Community involvement:

Instinctif

Project manager:

Mace Group