Architecture and landscape studio Scob completed a project for the outdoor areas of former farm buildings once belonged to the Escaladei monastery, in the small Catalan town of La Morera de Montsant. The complex currently houses Terra Dominicata hotel and winery, in a 135-hectare nature reserve characterised by the presence of vineyards.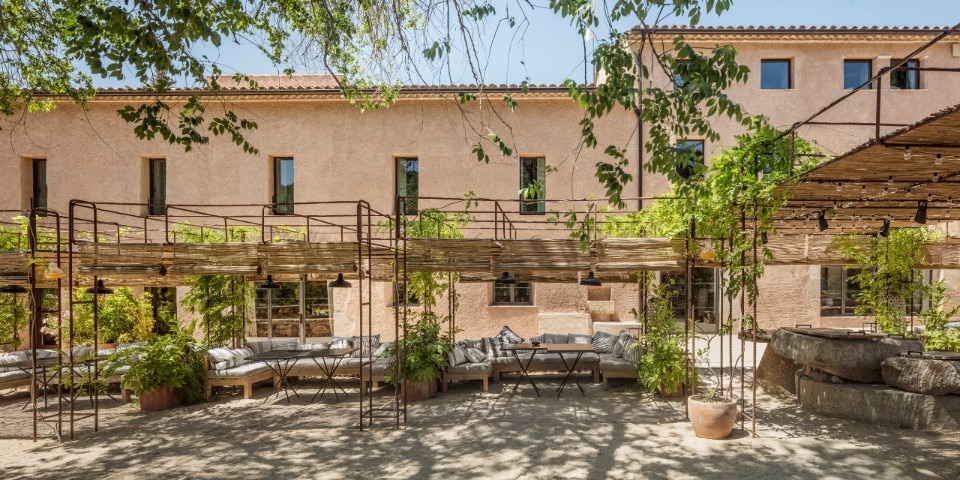 Scob's project enhances outdoor spaces with installations and interventions that respect the landscape and the existing architecture, materials and local building techniques. The studio created green partitions, pergolas and comfortable spaces for rest, privacy and meeting, while dry stone walls and metal trellises are used in a reference to the methods once employed in the Priorat fields.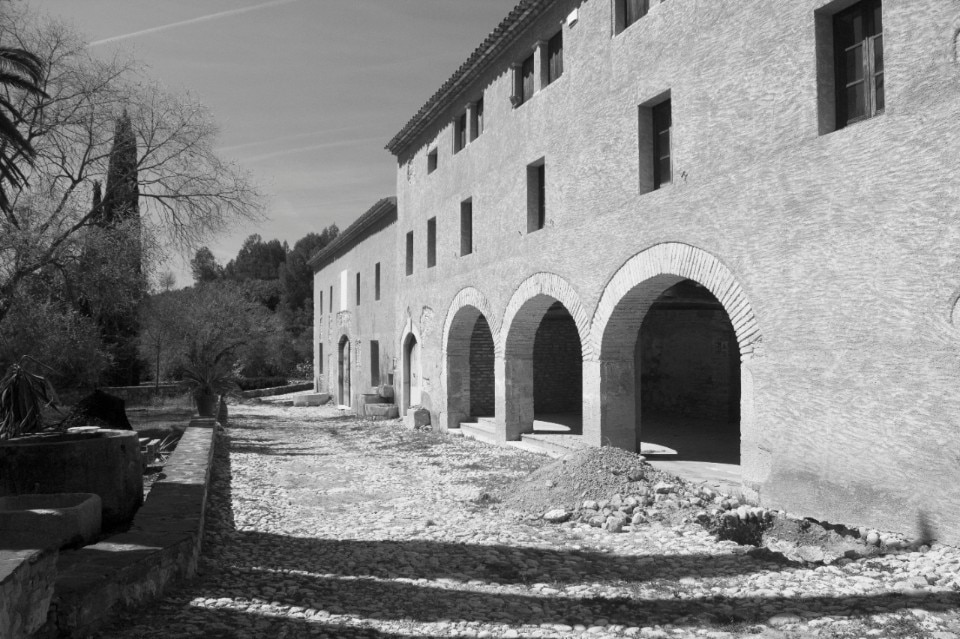 Local materials such as ceramics, used to cover floors and steps, are applied with the collaboration of local craftsmen. The use of autochthonous vegetation helps to strengthen the link with the land: species from Montsant National Park cover the buildings facades and entrances, following the tradition of nearby villages. 
In the Terra Dominicata complex, the area known as El Racó de la Calma is a small courtyard enclosed by walls, housing private spaces protected by green screens: a metal mesh – the same material used for fences and guide rails for vines – is covered with jasmine.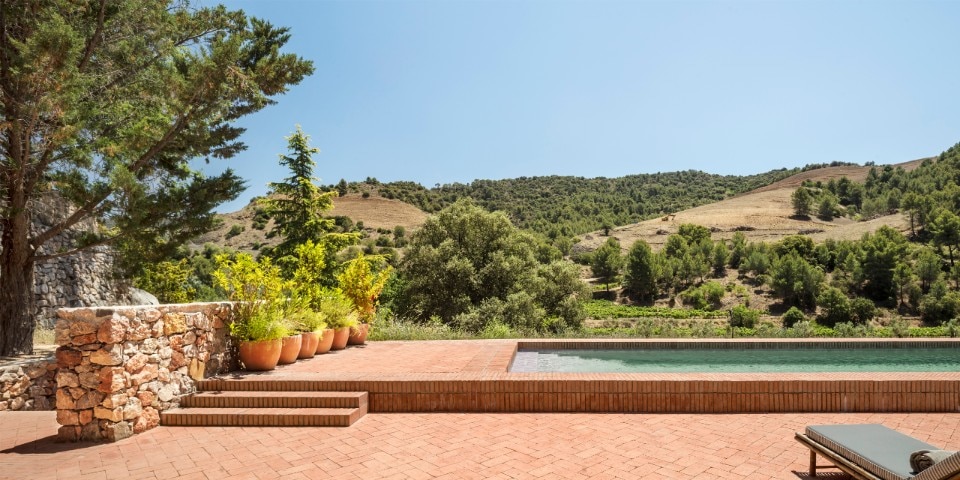 Overlooking the Priorat cypress landscape, Balcó dels Xiprers occupies the space in front of the main building: here the metal mesh originates a series of pergolas covered with wisteria, becoming areas for meeting and relaxing.
La Bassa, the hotel's swimming pool, is designed as an irrigation reservoir and built with ceramic materials typical of the region. Located on the edge of an agricultural terrace, it follows its topography, creating a link with the landscape. 

Project:

Terra Dominicata

Location:

La Morera de Montsant, Tarragona, Spain

Program:

Outdoor spaces for a hotel

Architects:

SCOB ( Sergi Carulla and Oscar Blasco)

Area:

4,638 sqm

Completion:

2019