The mini-apartment for a couple designed by Francesca Perani is located in the town of Albino, near Bergamo, Italy. An urban shelter of 25 square metres derived from the renovation of an open portico from the 1950s, once used as a warehouse. Today this small space, adjacent to a private garden, provides tranquillity and privacy in the heart of the city, serving as a private residence or a studio.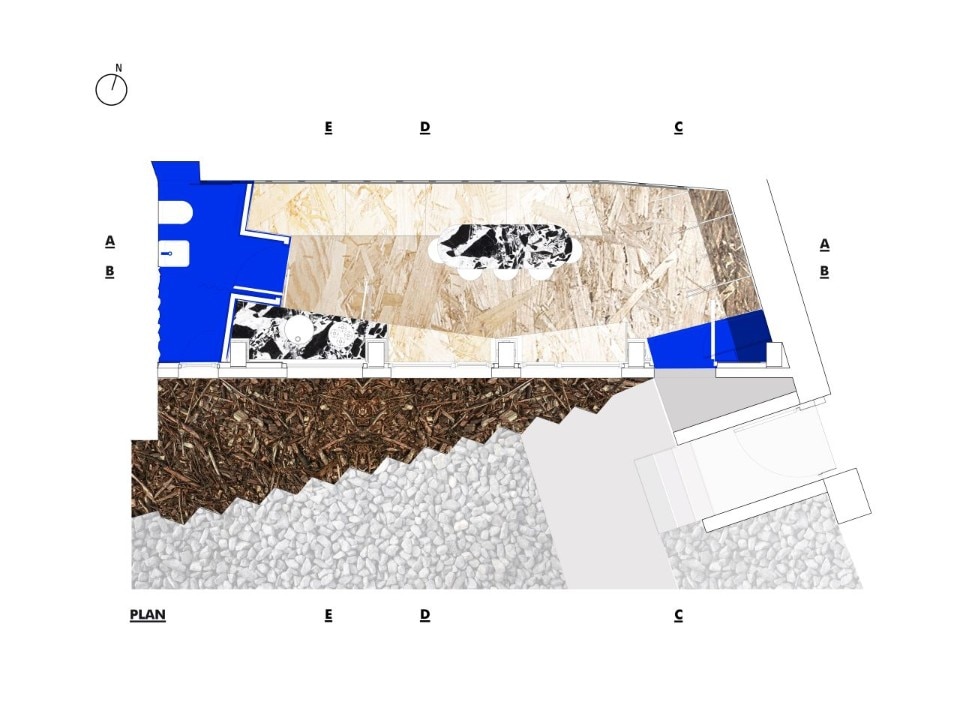 The external volume remained unaltered and the large openings of the former building were maintained. In the new project, the roof hosts a roof garden, while the facade, defined by earth tones, has been completed with the addition of a second skin: a white, perforated metal grid occupies the south side of the structure, folding freely and serving as a sunshade. It is a playful and functional partitioning system which protects the house and creates a small triangular garden, at the same time recalling the ancient Persian arches and sun shadings.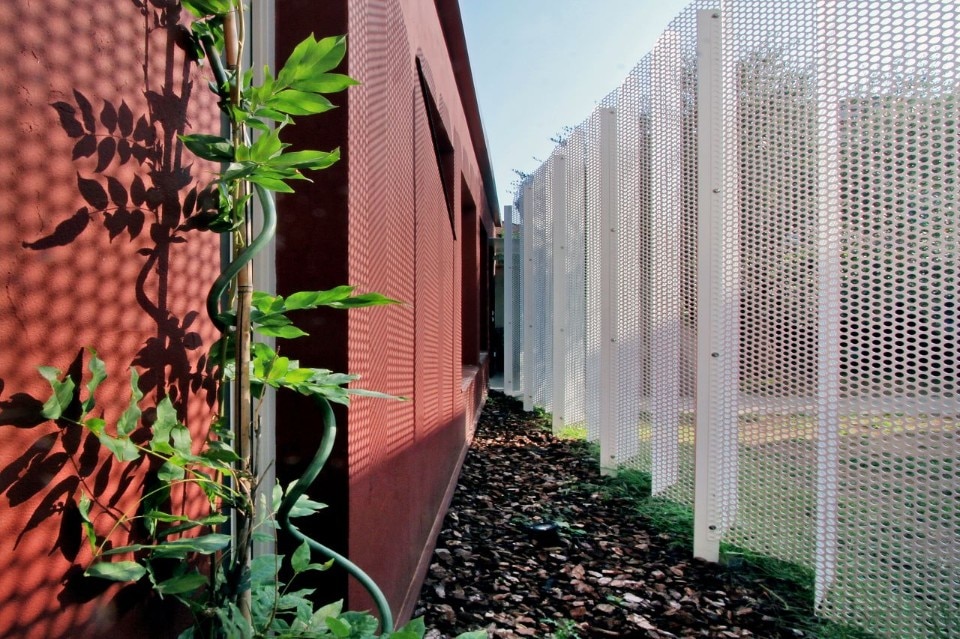 Inside, Francesca Perani created a customized, flexible space: thus the bench doubles as a storage unit and bed, and wardrobes reveal hidden desks; the openings of the portico become slanted niches from which to converse.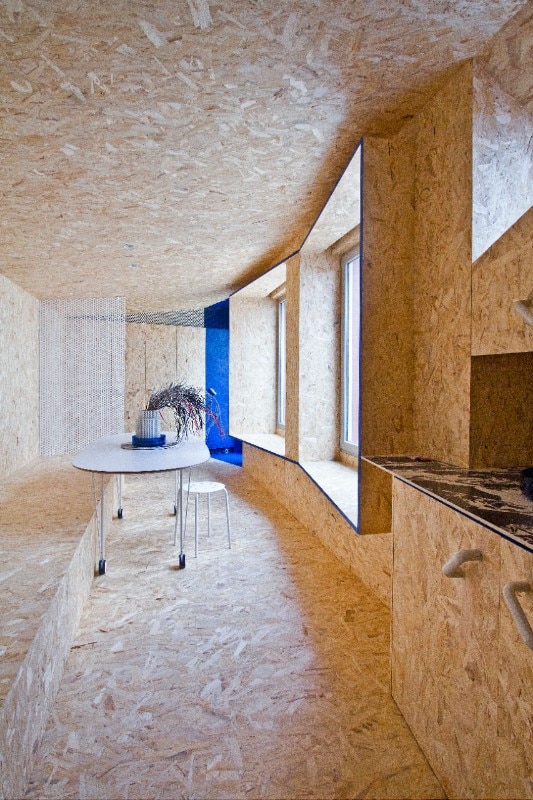 Interiors are characterised by the use of poor materials, diagonal lines and colour contrasts. Oriented Stand Board (OSB) cladding wraps around the living area and complements the pattern of marble-effect moulded stoneware on the kitchen countertop. The glossy blue resin in the bathroom is a reference to Persian indigo and creates a sharp contrast with the rest of the home. 
Project:

Urban Cabin

Location:

Albino, Bergamo, Italy

Program:

Private apartment

Architect:

Francesca Perani - FPEnterprise

Collaborators:

Ilenia Perlotti (Interior designer), Ilaria Odoli (intern)

Engineering:

Roberto Belotti, Luca Noris (Progterm)

Builder:

Gherardi Giuseppe

Metal shadings:

Valoti Giovanni

Decorator:

Diego Armellini

Carpenter:

DueMMe

Lighting:

Due Effe Illuminazione

Site area:

60 sqm

Area :

25 sqm

Completion:

2019