The year of the global pandemic led us to rediscover the value of proximity and closeness outside the immediate family. Although built just before the pandemic emergency, the project Apartment building for 4 friends is reasoning along these lines proposing alternative ways of living.
The story of the project is that of four couples of friends between 55 and 65 years of age living in Lucerne who decide to join in a cohabitation project in Barcelona, a city they love. Among them is architect Thomas Lussi, and together with local architect Lola Domènech they guide the design choices in a process shared with the other guests to build a house capable of adapting to their needs.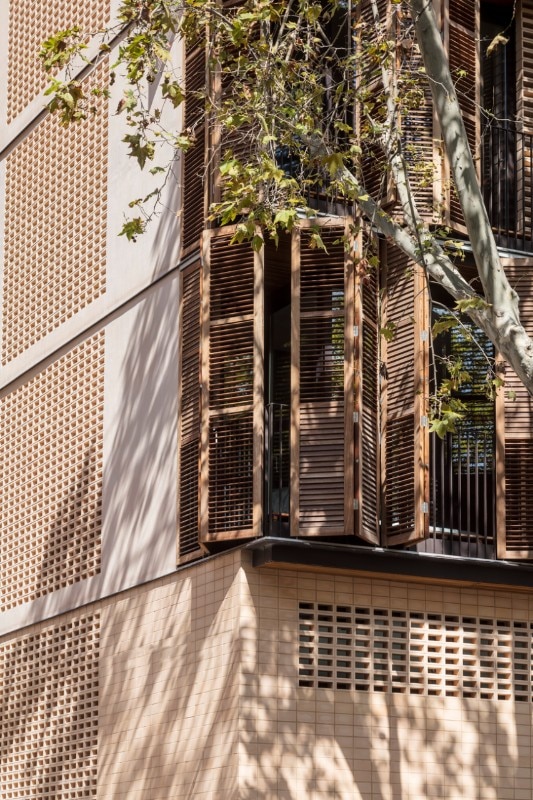 The building is developed longitudinally on a lot only 6 metres wide and 30 metres long, in the Poblenou district, in a typical perimeter block within the Cerdà grid.
The residence houses five dwellings (one on each floor) and shared spaces: a courtyard for sitting under the shade of a tree, a basement service area, a swimming pool and a barbecue a corner on the roof.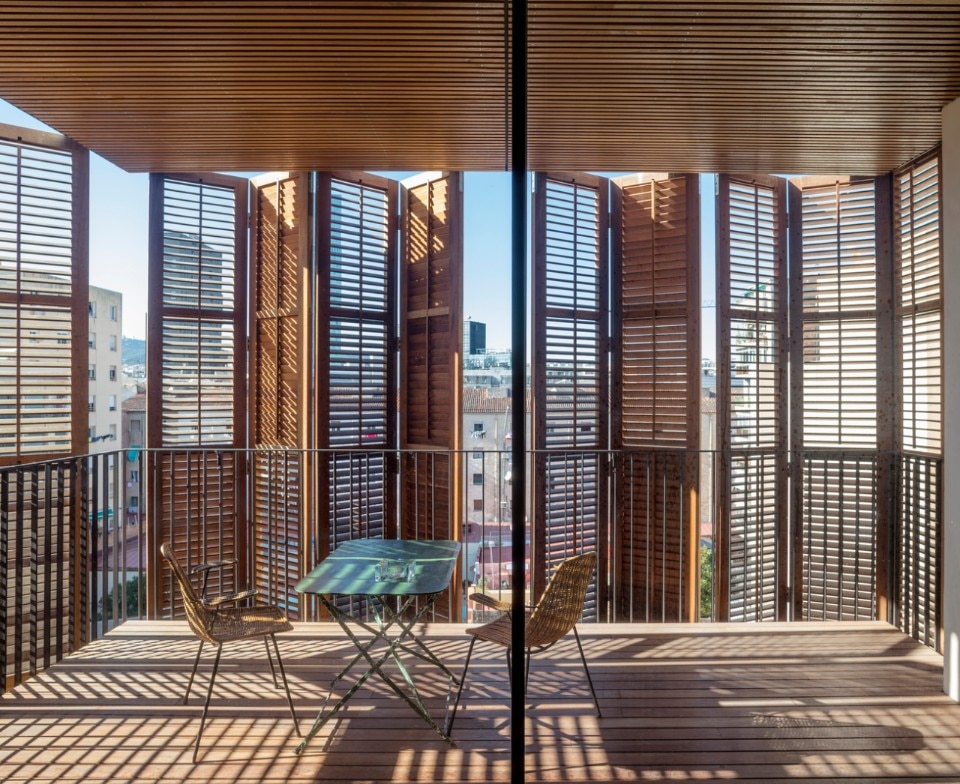 Peculiar interest lies in the functional distribution of the building, which is shown on the façade in a dynamic score of textures, colours and patterns. The architects avoid ornamentation to reveal the texture of the materials themselves.
The central staircase is distinguished by the use of a perforated brick in the façade which allows the flow of   air and light without letting in inconvenient intrusions from outside.
The two opposite ends of the body of the building, the short sides and the corners, are characterized by dynamic use of wood. A system of shutters, inspired by the traditional sliding shutters of the city, overlaps the façade line, concealing loggias which can be opened and closed if necessary.
Thanks to Barcelona's climate these loggias, which are deeper in the living area and shallower in the sleeping area, are an iridescent device allowing a natural extension of living outdoors, a comfortable diaphragm between home and city, as well as acting as privileged tunnels for natural air currents.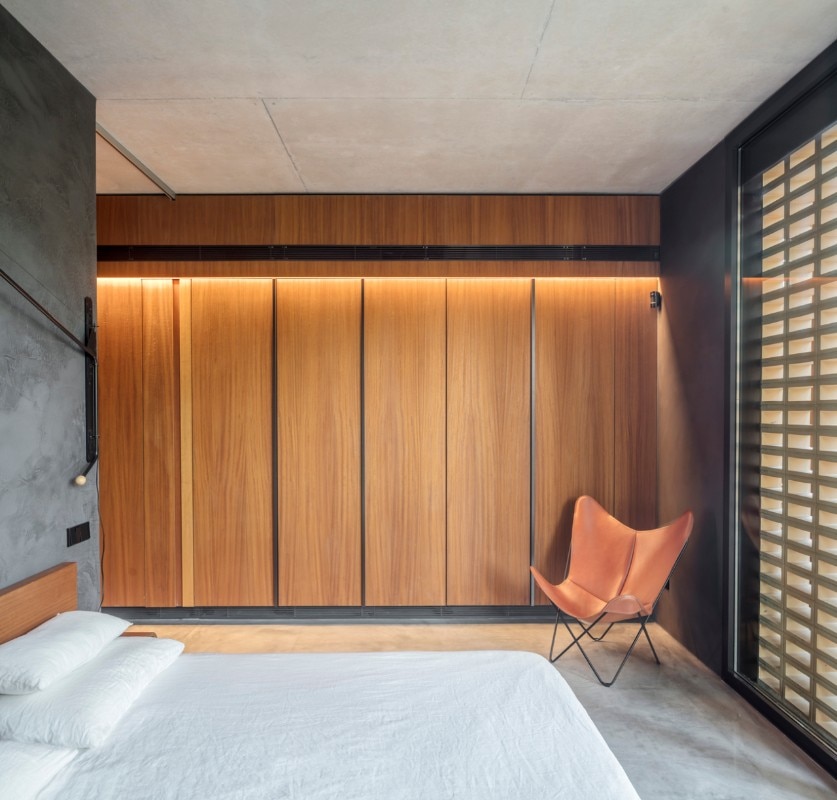 The result is a building that fits gracefully into the urban context, offering a reinterpretation of local materials and traditional building systems. Moreover, through the use of passive systems in its design and a renewable energy system, it allows a considerable reduction in energy consumption.
Project:

Apartment building for 4 friends

Architects:

Lola Domènech _arquitecta, Lussi + partners AG, arquitectes

Area:

912 sqm + 177 sqm terrace

Structures:

Bernuz Fernandez arquitectes slp

Location:

Barcelona, Spain

Completion:

2019