Winery Nešetřil, designed by Ora architecture studio in Znojmo, Czech Republic, is located inside a renewed Reinassance house on Masaryk Square. The space consists of a townhouse, underground cellars, a courtyard and a covered passageway, all used to create wine-tasting, production and sale zones where feasts and events for guests can be organized.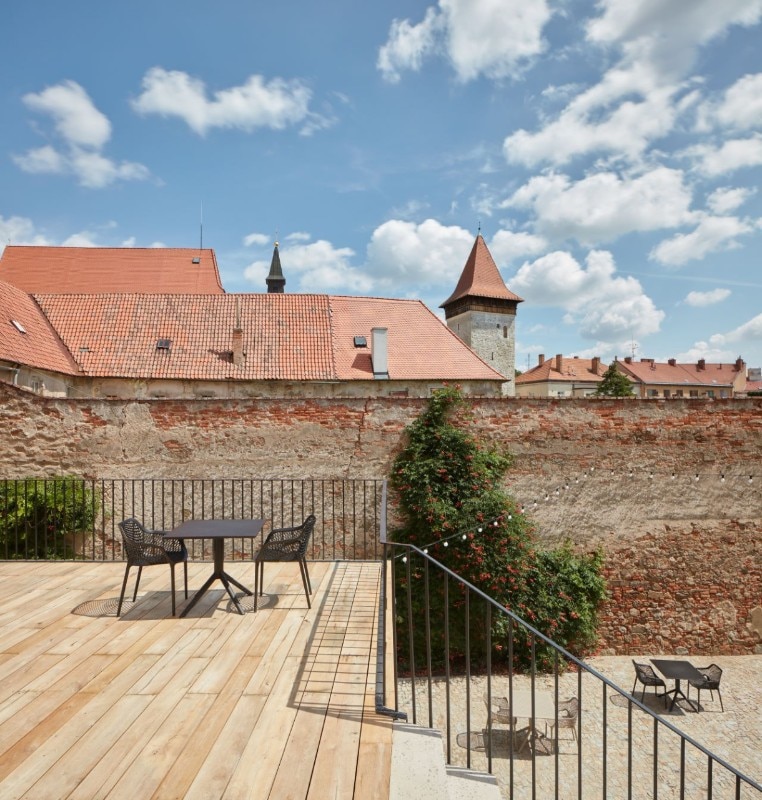 The original bulding has been expanded with the addition of a new double-level structure placed in the courtyard, a wooden contemporary pavilion made of oak planks. Hidden from the outside, it comprises a concrete staircase leading to a roof terrace, used as observation point and extension of the yard. The inner court, centre of the project, is a narrow plot flanked by the walls of a Capuchin monastery and a 80s cultural centre.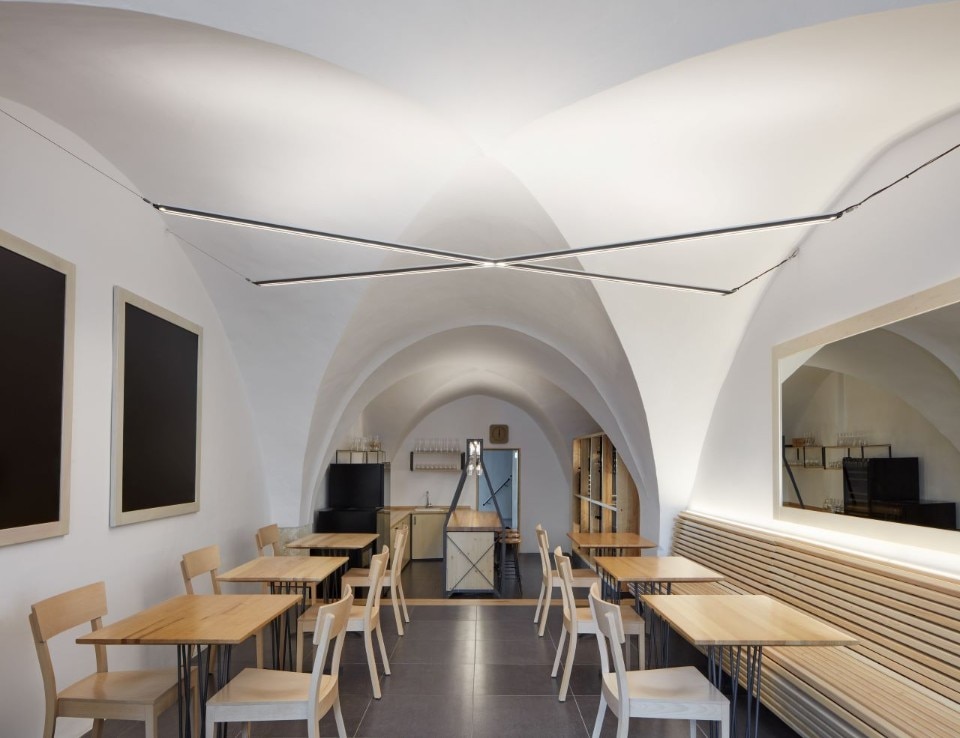 The reconstruction of the old building started five years ago with the creation of a wine bar, located in a vaulted room made of two parts: an entrance where a cross-shaped chandelier stands above a seating area and a second part including work desk and wine rack. The main entrance, placed alongside the wine bar, connects the square to the yard. This place also serves as a container of Georgian kvevri, ceramic vessels built into the floor where wine can mature, and as a warehouse of winemaking utensils.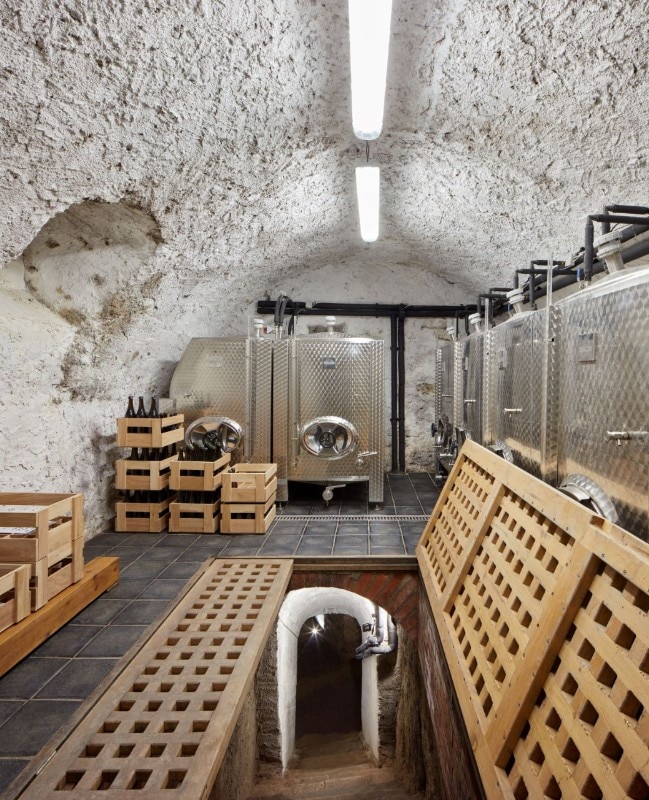 Underground cellars, left almost intact to preserve their historical value, can be reached by a secret door in the extension facade. Developed on two levels, these hidden spaces adjoin the Znojmo underground and contain stainless steel tanks and barrels for wine production.
Project:

Winery Nešetřil

Location:

Znojmo, Czech Republic

Program:

Winery

Architects:

ORA studio

Principal architects:

Jan Veisser, Jan Hora, Barbora Hora

Manufacturers:

YTONG (building blocks), Spinel VS Plastic (switches and sockets), Marrakesh Cement Tiles (cement tiles), Laufen (washbasins, water tap), TON (chair), Siesta exclusive (chair)

Client:

Vlastimil Nešetřil

Area:

110 sqm

Completion:

2020