In an old village hidden in the deep forests of Tonglu in Zhejiang Province, the local architecture firm Atelier tao+c redesigned an old building made of wood and earth by inserting a capsule hotel that can accommodate 20 people, a community bookstore and library.
The old building is completely emptied and equipped with a new internal steel structure to contain the new functions.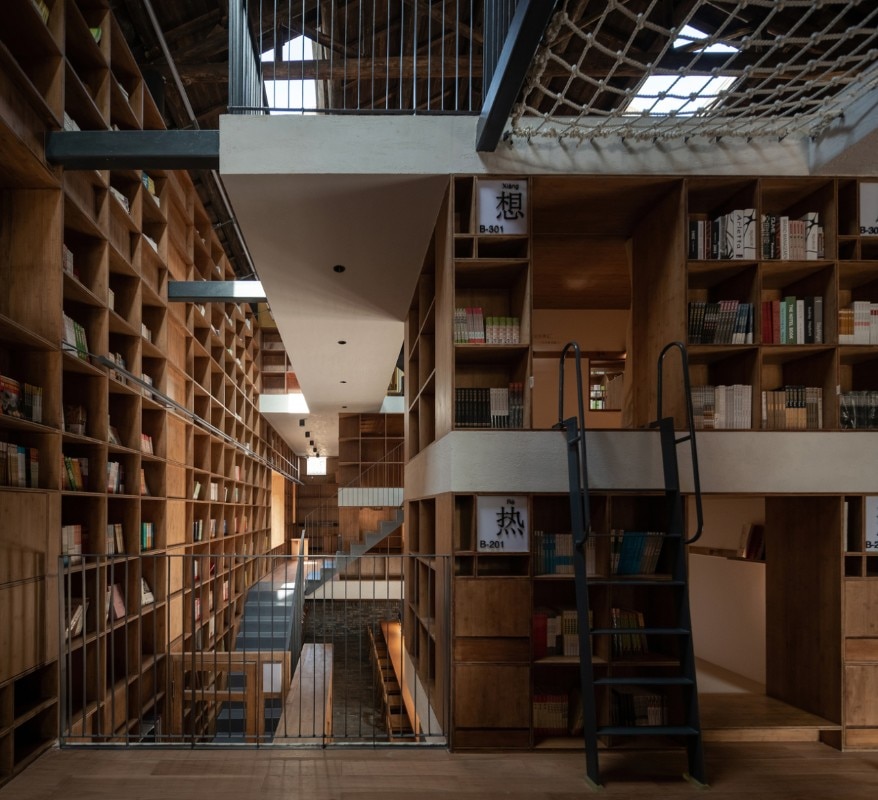 The designers created a "building within the building", seeking a balance that guarantees privacy in the suspended accommodation area and continuity and openness to the public space of the library on the ground floor.
The project is therefore solved in its section: horizontal floors connected by light metal stairs overlap at different heights in a complex and articulated spatial solution where shelves made of bamboo wood preserve books and hide the modular rooms of the Capsule Hotel. The result is an interweaving of visual axes, perspectives, spatial compressions and decompressions within the volume and in relation to the surrounding forest.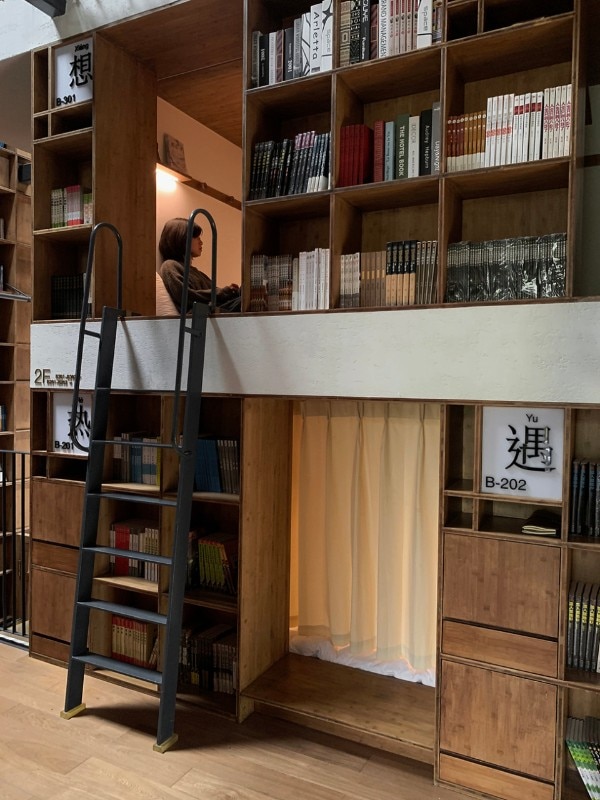 The outer shell of the original building is pierced with new openings that reflect the organization of the interior spaces, while the gabled astern front of the original building is cut and replaced with a wooden structure and corrugated polycarbonate panels, introducing the surrounding landscape into the building.

The architectural intervention gives a new meaning to the place and, together with the light similar to that of a lantern at night, the scent of bamboo and books, has a power of cohesion for the community of the village.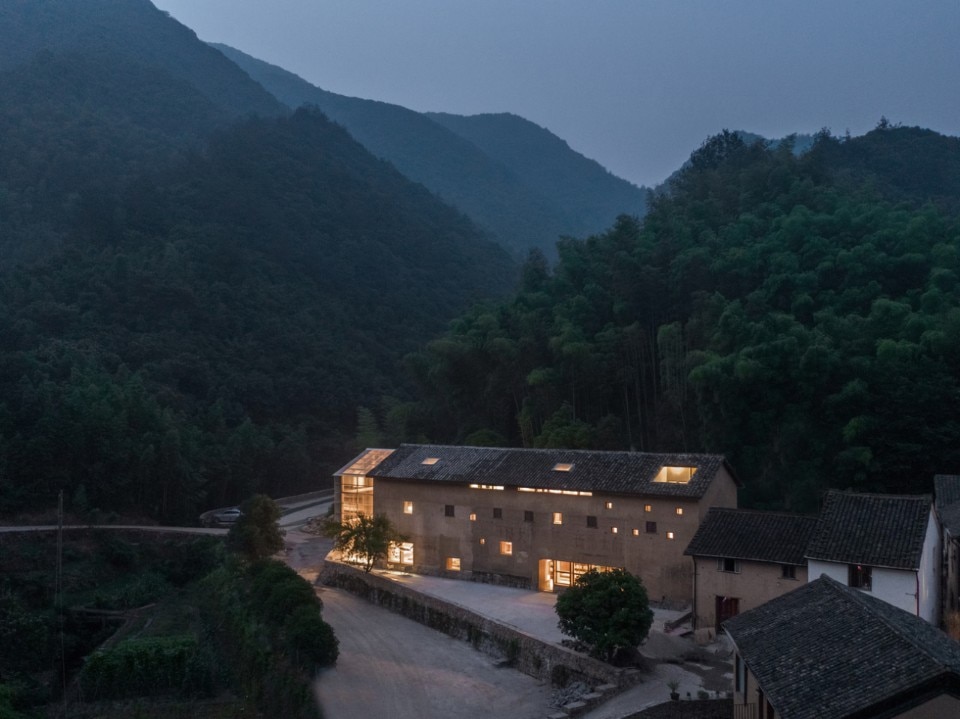 Project:

Capsule Hotel and Bookstore in Village Qinglongwu

Location:

Tonglu, Zhejiang Province, China

Architects:

Atelier tao+c

Project team:

Tao Liu, Chunyan Cai, Guoxiong Liu, Lihui Han

Furniture and lighting design:

Tiwuworks

Product designer:

Yun Zhao, Xiaowen Chen

Structure and MEP consultant:

Shanghai Fengyuzhu Culture Technology Co., Ltd.

Completion:

2019