For two seasons, Westworld has narrated the story of a group of lifelike robots working in a Western theme park to entertain their human guests. The only function of these androids, programmed to be gunfighters, countrywomen, prostitutes and sheriffs, is to get shot or raped by the ruthless customers of the park. At least until they start developing full consciousness and realize that their life is a simulation, and that they aren't 'real'. The discovery infuriates them and soon leads them to rebelling against their creators.
Three weeks ago, when the third season was first broadcast on HBO, we realized that Westworld has changed: the series no longer focuses on the interaction between humans and androids in a western setting. We're now in the future, it's 2058, the insurgent robots have escaped from the humans and are planning on replacing them.
And all that great expertise with which the series narrated the genesis of self-awareness, drawing from existing theories, such as that of the bicameral mind, is now being applied to the creation of the USA of 2058. For once, instead of starting from scratch, the producers decided to work with real settings, making only little changes to them (we were given a hint about it last year when, in the last scenes of the second season, we saw Frank Lloyd Wright's Millard House). This time, the world of the future is being narrated through modern architecture.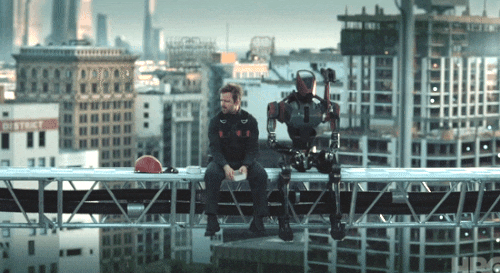 La Fábrica, the former cement fabric in Barcelona that Ricardo Bofill never finished renovating, serves here as a giant residence for the richest tech mogul in the world, and The City of Arts and Sciences in Valencia, designed by Santiago Calatrava, are the headquarters of the company that manages the theme parks and created the robots. But the first sequence of the first episode is all set in Wallace Cunningham's Crescent House. The glass elements and the round shapes of the House, as well as the harmony between architecture and natural elements (water and plants in particular) will be found in all the other locations, and will surely characterize the entire season: a world that seems to support the vision of Boeri, Barreca and La Varra and their Vertical Forest in Milan, and in general all those experiments that aim at a peaceful integration of nature within the city.
There is in fact a lot of greenery in the inner courtyards of skyscrapers, and many buildings designed to look like they were politely conquered by plants, a kind conquest that is in complete harmony with the project. Architect Bjarke Ingels, an informal consultant on the show, took the design that most characterizes our years (smooth, transparent shapes and a general 'less is more' vibe) and mixed it with Zen gardens. This no longer is an archistar's choice, but a general rule. From location to location, the third season of Westworld creates an impossible city by combining the most modern parts of our cities - and one in particular.
In fact, Ingels suggested that the main inspiration should be Singapore (as it had already happened in Spike Jonze's Her). There, the staff found inspiration from many locations, such as the PARKROYAL hotel with its green spaces, the soft shapes of Lasalle College of the Arts, the shopping mall in Orchard Road, and even Helix Bridge, where we see the characters walking in the first episode.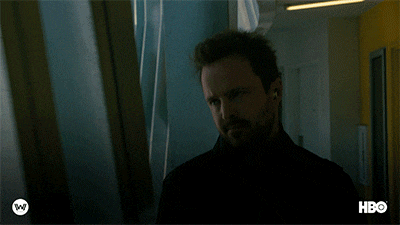 In Westworld, everything has to be perfect, because there is a giant artificial intelligence regulating everything and optimizing everyone's life. So, there must be no problems, the spaces must be large and accessible for everyone, they must be comfortable, enjoyable and beautiful.
This approach can also be seen in the interiors. In fact, the set design relies heavily on the use of LED panels hung on the walls, both as decoration and as light sources. This lighting system, completely designed from scratch, is also used as furniture, to describe the future and give it some kind of personality. These light sources (mostly commissioned to Damon Liebowitz or Y Lighting and A&R Lighting) all have a linear design that often recurs in other science fiction series and movies. However, in Westworld, they look unusually harmonious, and manage to perfectly highlight pieces of furniture that are ahead of their times and at the same time understandable. This is exactly what we are used to seeing in the most daring experiments, with thousands of lights in all the rooms, as if it were the rule.
However, employing existing buildings, projects and ideas isn't the only reason why Westworld's future world is different from all other future worlds: first of all, this is because the series has a precise conception of urban space management and technology. Everyone seems to have a headset with which they communicate through their portable devices (they look like smartphones but we can easily imagine that they are much more than that), there are clothes that can transform in a second, without having to actually change into a different outfit, there are crowdsourcing apps for everything, even for committing crimes.
Since the film was a dystopian world disguised as an idyllic one (from time to time there are signs of an authoritarian regime in disguise, or of police officers taking away your freedom with technology) there is no such thing as traffic jams: taxis drive themselves, drones take people from one place to another, there are suspended walkways, and electric motorcycles park themselves in their charging stations (one of the main characters uses one).
The only sign of the past, that is, of our times, is a Prada shop in the background and a few old-fashioned cars – a useful exception, since they could be used for a hurried escape.