This article was originally published on Domus 1044, March issue.
Providing "a response to the place in which we live, our places, our economic and social situations", and to "translate the traditions and materials of the places in which we operate in a contemporary way, not through fashionable forms or fireworks, but with silence, space, the experience of emptiness". Mauricio Rocha and Gabriela Carrillo express a sentiment many architects have been expressing recently, particularly those in emerging economies. Almost a century after the advent of modernism and the International Style, rapid urbanisation, globalisation and environmental challenges are forcing many of us to take stock and wonder again about the place of architecture in the world, in society, and its responsibility to the environment.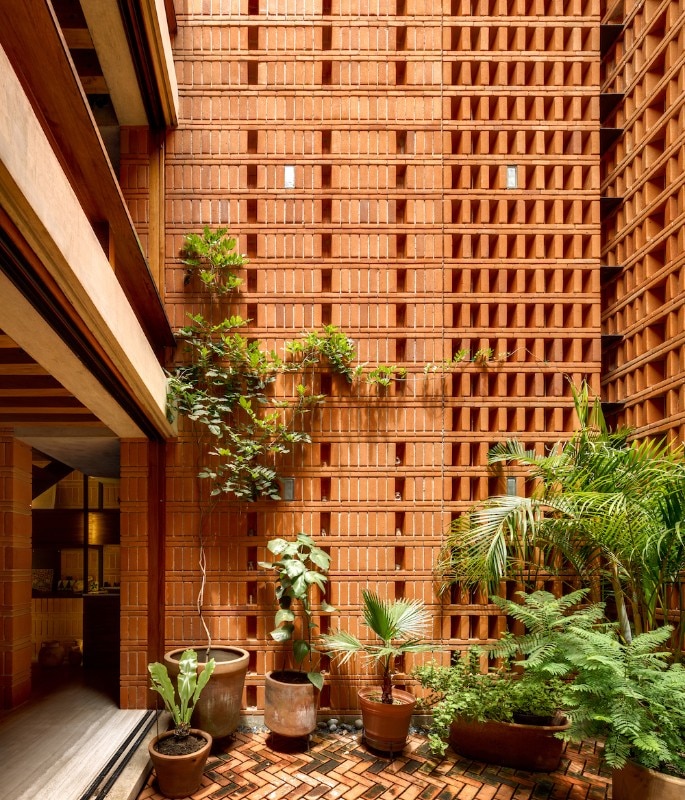 It can be argued that the 20th century brought with it marvellous advances with standardisation, less intensive construction techniques, and freeing materials like concrete and steel that allowed for new forms and spatial arrangements. The freedom that ensued was exhilarating, allowing architects to experiment with abandon with form and materials. These signs of progress were not only exciting for the place they originated from; they were also easy to export. They are the most visible signs of globalisation today, with cities looking more and more alike around the world.
Disturbingly, however, the modernist philosophy they were paired with produced an aesthetic that came to be viewed as the sole image of modernity and economic development. As a result, materials that were supposed to be affordable and democratising, when used in other parts of the globe, were not as easily produced or accessible. The result for many was a significant financial burden compared to the use of local materials. Furthermore, cement and concrete, with their glass and steel companions, performed poorly in extreme climates and force a reliance on higher energy consumption to achieve thermal comfort.
The new aesthetic of progress also demanded a clean break from the past, resulting in a complete disconnection from the local context, culture and identity in many instances. Perhaps this is why the yearning for a more contextual and environmentally sensitive architecture is coming more and more from architects in the Global South. For one, climate change and its ills affect developing nations in warmer climates more, making it urgent to address. Secondly, said Global South is typically comprised of countries that were previous European colonies, and as such have been struggling for a sense of identity through their architecture among other cultural markers.
Rocha and Carrillo's Iturbide Studio in Mexico City speaks to this yearning for an architecture that has a more intimate relationship with local materials, passive techniques and the need to control light, rather than maximising it as would be customary in a Northern climate. The result doesn't rely on technological bells and whistles, but uses limited means and a restrained palette to focus on space and light. Here the form doesn't seem to be the end goal, but the result of local conditions and a carefully crafted spatial experience that would lose much of its power in a different geographic context. The studio uses one material to great effect, creating courtyards on either side of the core form that opens up to produce natural ventilation and offer privacy from the street.
If the early 20th century was about technological advances, the 21st century might be shaping up to take us back to the humanity of architecture, not its technical prowess
The sense of a "human hand" with the human experience is palpable in the project. It exhibits a tactility, a relationship to light, shadows, a richness of texture that one can't help but delight in. Clearly one doesn't have to pick between traditional materials and technological advances. The two can be combined to great effect, allowing simple, widely available materials to stretch their natural capacity and providing us with new ways of using them.
A project of a completely different nature but similar material palette is Samira Rathod's School of Dancing Arches in Gujarat, India. Here, the architect uses traditional structural techniques to create playful forms and whimsical spaces. With its lopsided vaults and roofs, the project proves that one can actually play with form using plain old brick.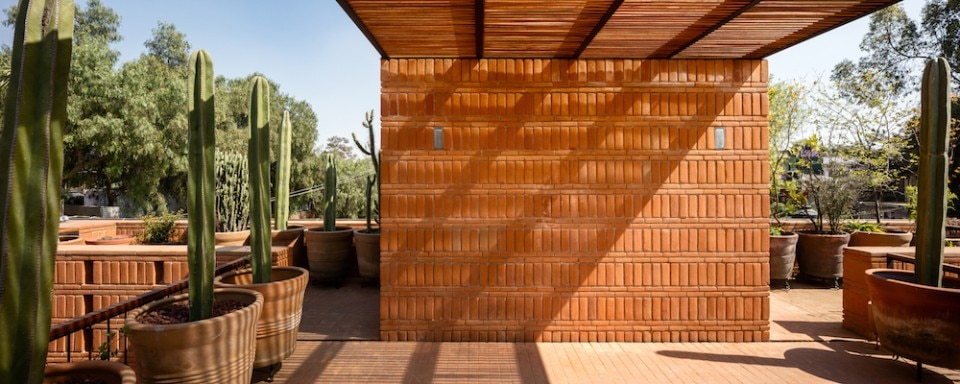 The project goes to great lengths to be economically and environmentally responsible, reusing shuttering material from waste steel and bricks from a nearby kiln. For Rathod, "it is a love of labour from the town and the craft they bring with themselves that lends the building its immaculate semantic and precision". At a time when 40 per cent of the world's pollution is produced by construction-related activities, Rathod's low-impact approach of not relying on imported materials produces an architecture that is contemporary yet rooted in the local context using thermal mass to keep the indoor comfortable. Like Rocha and Carillo's Iturbide Studio, it is hard to imagine the project in a different climatic setting, which is one of its strengths.
It is easy to file such work under the banner of critical regionalism and move on, but I believe they do much more than produce a contextual architectural response and beautiful architectural expression. It is common wisdom that using locally sourced materials, drawing from traditional building techniques and climate responsiveness helps lower the carbon footprint of our industry.
The use of natural ventilation for thermal comfort lowers energy consumption in warmer climates over the lifetime of buildings. And if time has made anything evident, it is that palpable bridges between past, present and future in architecture can provide us with a larger and more appropriate palette of responses to local and global challenges alike.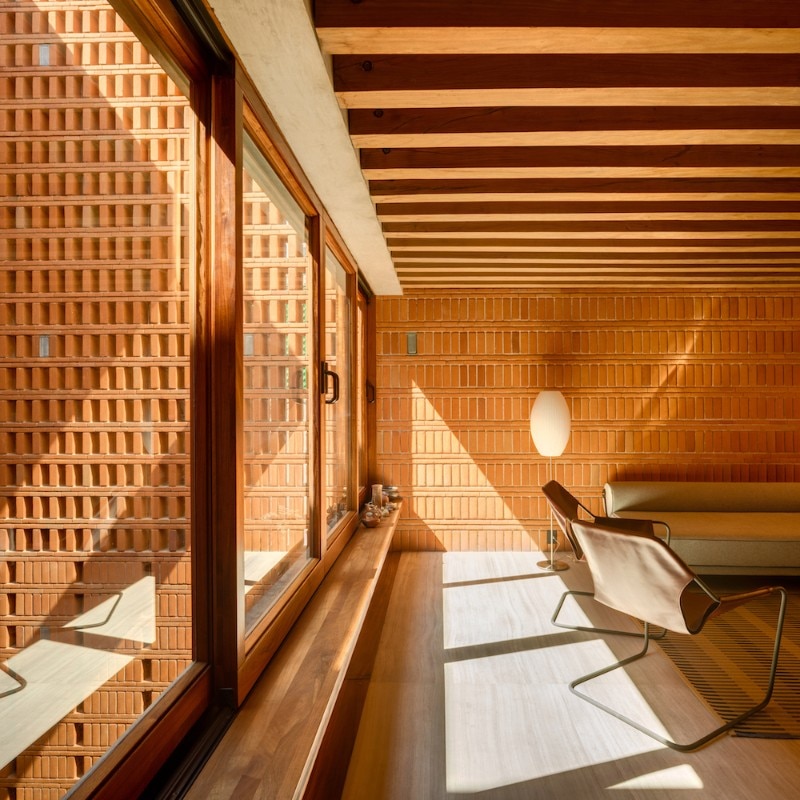 While cities in the Global North are so heavily invested in 20th-century materials and techniques that a volte-face is difficult, the Global South has a unique opportunity to leap ahead and maybe even lead by example. The lack of capital, harsher climates and need to preserve a sense of community are stimulating factors that are producing new proposals for a more sustainable future.

This is something to celebrate and look forward to. So, if the early 20th century was about technological advances, breaking from the architectural past, and the promises of the International Style, the 21st century might be shaping up to take us back to the humanity of architecture, not its technical prowess.
The tessellated brickwork tower extrudes up from the site as a single piece of perforated clay
The studio of the photographer Graciela Iturbide is located on a 7 x 14 metre site in the Niño Jesús neighbourhood, just a few steps from the artist's home. The small three-storey tessellated brickwork tower extrudes up directly from the site boundaries and appears as a single piece of clay that has been perforated and deconstructed. It is supported structurally by almost imperceptible steel tension rods.
The tall exterior walls enclose the three stacked wood and marble-clad floorplates in the centre, and a deep courtyard garden at either end. Large windows open onto these spaces.
The interior facades reflect the conditions of the surrounding context into the shaded spaces. The vertical elements of services, circulation and a long bookshelf are integrated into the eastern wall, and disappear into the clay volume.
The design seeks to create a place of silence, synthesis and continuity within a compact urban context. It takes strategic advantage of its shape and proportions to ensure that concrete could disappear from the structure and become self-supporting within the repetitive and almost obsessive use of a single material: exposed brick.
Aspiring to appear as both a monolithic mass and an ethereal volume, the play of light and shadow across the punctuated brick walls creates a distinctive and empowering open atmosphere for the inhabitant. (from the architects' project description)
Mariam Kamara is a Nigerien architect, a graduate of the University of Washington. Previously she studied computer science at New York University and Purdue University and worked in software development for several years. In 2013 she was one of the founding members of united4design, a collective of architects working on projects in the United States, Afghanistan and Niger. They collaborated to produce projects such as Niamey 2000 in Niger. In 2014 Kamara founded atelier masōmī, an architecture and research firm through which she tackles a wide range of public, cultural, residential, commercial and urban projects. An example is the religious and secular complex of Dandaji, winner of the 2017 Gold LafargeHolcim Award for Africa and the Middle East and the 2018 Silver Global LafargeHolcim Award for sustainable architecture. Kamara's work is guided by the belief that architects can conceive spaces capable of providing a better quality of life. Through her practice she aims to discover innovative ways of doing so. Since 2018 Kamara has been David Adjaye's protégé in the Rolex Mentor and Protégé Arts Initiative programme. In 2019 she won the Prince Claus Award. She is an adjunct associate professor at Brown University in Providence, Rhode Island.
Project:

Iturbide Studio

Location:

Coyoacán, Mexico City

Architects:

Taller | Mauricio Rocha + Gabriela Carrillo |

Design team:

Rafael Carrillo, Gerson Huerta, Pavel Escobedo, Esterlina Campuzano, Elizabeth Waites, Enrique Ibarra

Structural engineering:

Grupo SAI Gerson Huerta – Ingeniería Estructural Sismoresistente

Contractor:

Rafael Carrillo – Taller 499

Electrical and hydraulic systems:

Tomás Rodríguez

Client:

Graciela Iturbide

Site area:

100 smq

Total floor area:

162 smq

Design and construction:

2012-2016