Each room of the single-family residence designed by Jesús Perales in Banyeres del Penedès, in the surroundings of Tarragona, is an independent, clearly identifiable volume. Variously oriented in plan, the blocks feature a differently oriented single-pitch roof, and they all gather around a patio.
Rather than on a geometric plan, the latter is central as a pivotal meeting place, that the life of the small domestic community orbits around. While the house preferentially faces inwards, towards this void, it has no public facade looking out towards the city. The building has neither a front, nor a rear; on the contrary, it is shaped as a faceted prisms encouraging the exploration of its perimeter, instead than its observation from a privileged vantage point.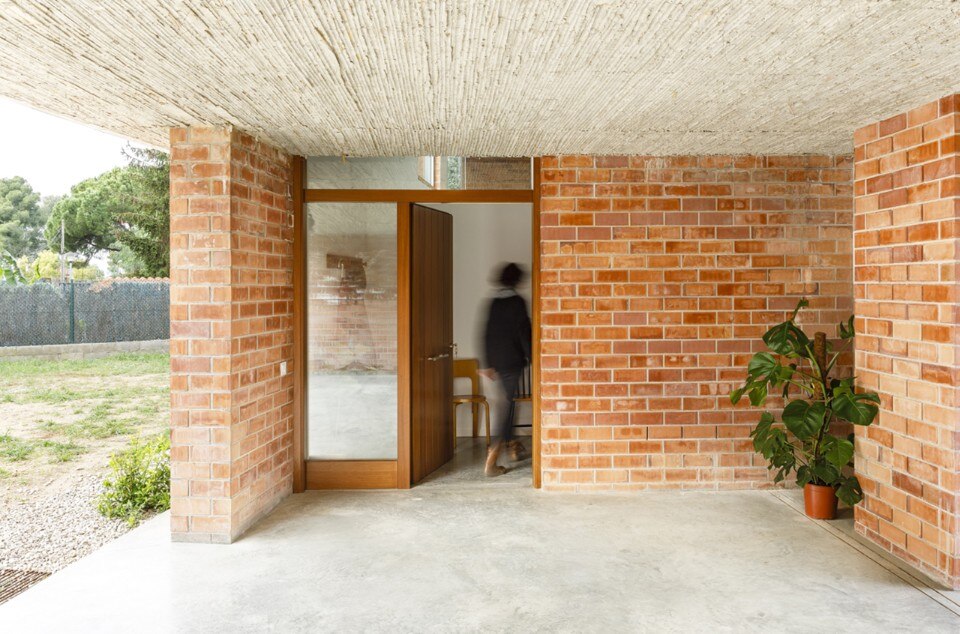 On a stylistic level, Jesús Perales presents here a variation on the theme of the exposed brick, recurring both in his other projects – few of them have been accomplished, for the moment – and in the realizations of other Catalan firms, including H Arquitectes. The architect explains that the bearing brick walls and concrete slabs are left in plain sight, overtly showing their unevenness and imperfections, in order to tell "the history of the building's construction process".
The structure is transcribed by the architectural language, which is also freely enriched by a few ornamental details: for instance, emphasis is put on the rough formwork's creases, that decorate the entrance ceiling; and the iron rod supporting the little balcony on the first floor proudly stand out, in the form of a rusted frame seemingly waiting for its completion.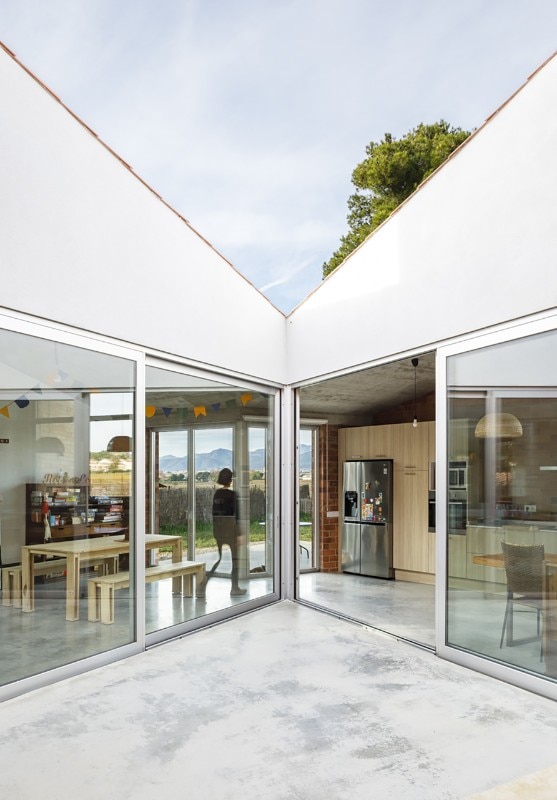 Project:

single-family house

Location:

Banyeres del Penedès, Spain

Architects:

Jesús Perales

Collaborator:

Anthony Benitez Martin

Technical architect:

Marc Riera Arbós

Area:

224 sqm

Completion:

2017