Lakeside Plugin Tower is a prototype house designed by People's Architecture Office (PAO) in collaboration with the Shenzhen Institute of Building Research for the new area of Xiong'an, 100km southeast of Beijing. The central government wanted to experiment with a series of innovative and sustainable interventions as an alternative to the concrete and congestion of the capital.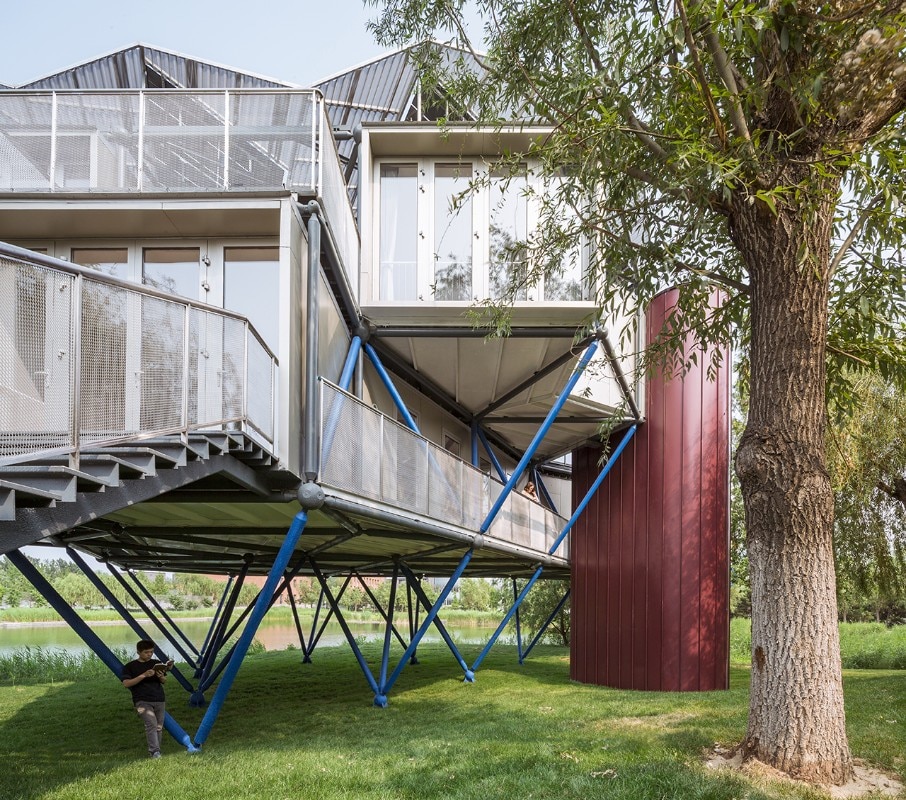 The Chinese studio was chosen for its radical approach, inspired by the European avant-gardes of the 1960s and 1970s and the experience of the Metabolists in Japan.
Pop-up architectures, mobile devices, reversible and low cost interventions are part of the PAO vocabulary, which in this case interprets the concept of "plug-in". Borrowed from the world of computer science, the term represents programs that expand and complete the functionality of a given system.
In their case it is a modular and prefabricated structure, designed to be installed quickly and without the need for skilled labour. Over time, the building can be extended flexibly and without compromising the use of already inhabited parts.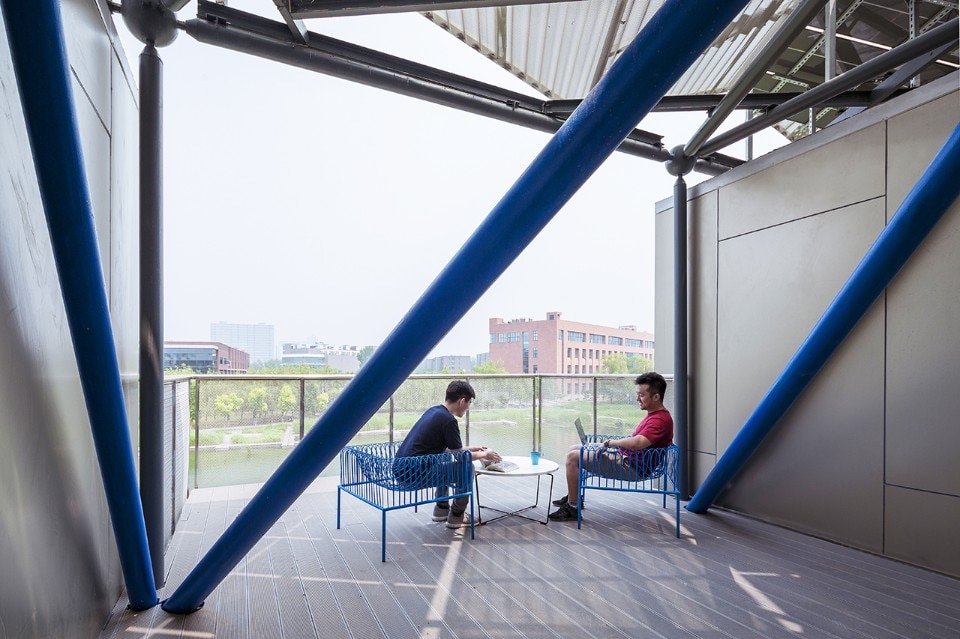 Despite its aesthetics, Lakeside Plugin Tower is an environmentally friendly building with zero net energy. The living spaces are raised to have a minimal impact on the ground, favoring the absorption of rainwater and the undisturbed growth of vegetation.
Strategies adopted for efficient resource management include solar panels on the roof, a sewer system with off-the-grid water treatment, and Plugin Panels integrating thermal insulation and full-height windows to optimise natural ventilation.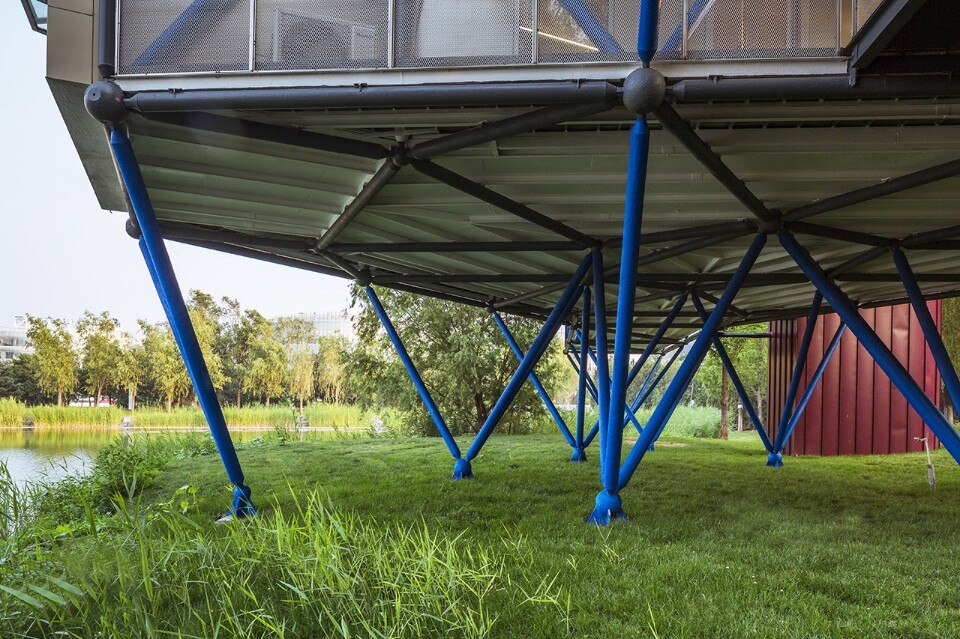 The reticular structure had already been tested on other occasions: the first Plugin Tower, a temporary structure installed in the central courtyard of a hutong in Beijing, and the People's Station, a cultural centre designed to regenerate the Kwan-Yen district in Yantai, China.
Project:

Lakeside Plugin Tower

Location:

Xiong'an, China

Architect:

People's Architecture Office – He Zhe, James Shen, Zang Feng

Team:

Li Zhenghua, Feng Ziqing, Xiang Weixing, Zhou Yuxi, Liang Guoqiang, Wang Yaxin

Area:

475 sqm

Completion:

2018