A narrow rear yard turns into an exclusive pied-à-terre: Oliver du Puy
densifies a barely 4.2 meters wide plot, filling it with a London-based businessman's refuge in the southern hemisphere.
Following a specific request from the client, the Skinny House is certainly an urban residence, located in the hearth of Melbourne, but it seeks through its spaces and atmospheres to mitigate the discomforts of an hectic life, spent in the world global metropolis.

Amongst the examples used for the conception of this project, which is overtly intended to "have a de-stressing effect", du Puy understandably cites Tadao Ando, and more specifically his early domestic works. A more surprising reference, and certainly an ironic one, is Patrick Bateman's New York flat from American Psycho, which is here stripped of the madness that it both hosts and embodied in the movie.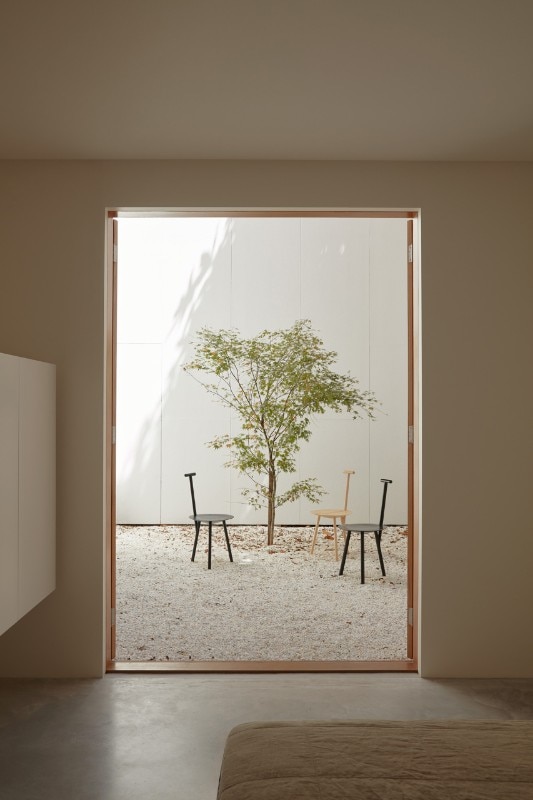 In his designer's words, "the spaces of the Skinny House are structured like a haiku poem, into a suite of intimate moments increasing in privacy as one ascends the building": on the ground floor, a guests bedroom opening on a little patio; on the first level, the elongated living room open space; to conclude, on the second floor the master bedroom and its salle de bain.
Fair-faced concrete, oak wood, stainless steel and marble are the few materials selected for a minimalist building, whereas the solid concrete frame aligning on the street front is an unexpected touch of monumentality within such a small-scale project.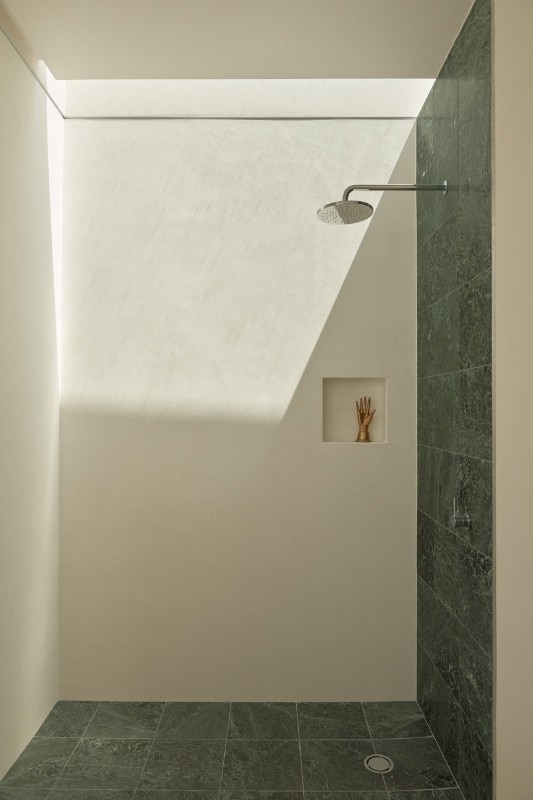 Project:

Skinny House

Program:

private residence

Location:

Melbourne, Australia

Architects:

Olivier du Puy Architects

Design team:

Oliver Arbes du Puy, Charlie Singh

Prop stylist:

Isabel Migliore

Built area:

180 sqm

Completion:

2019