Cycling Through the Trees, an elevated cycle circuit in the Belgian reserve of Pijnven, combines aesthetic design with a sublime experience in nature. The new structure, designed by BuroLandschap and De Gregorio & Partners, is the latest addition to the city of Limburg's public cycling system and offers riders the possibility to admire the beauties of its nearby reserve.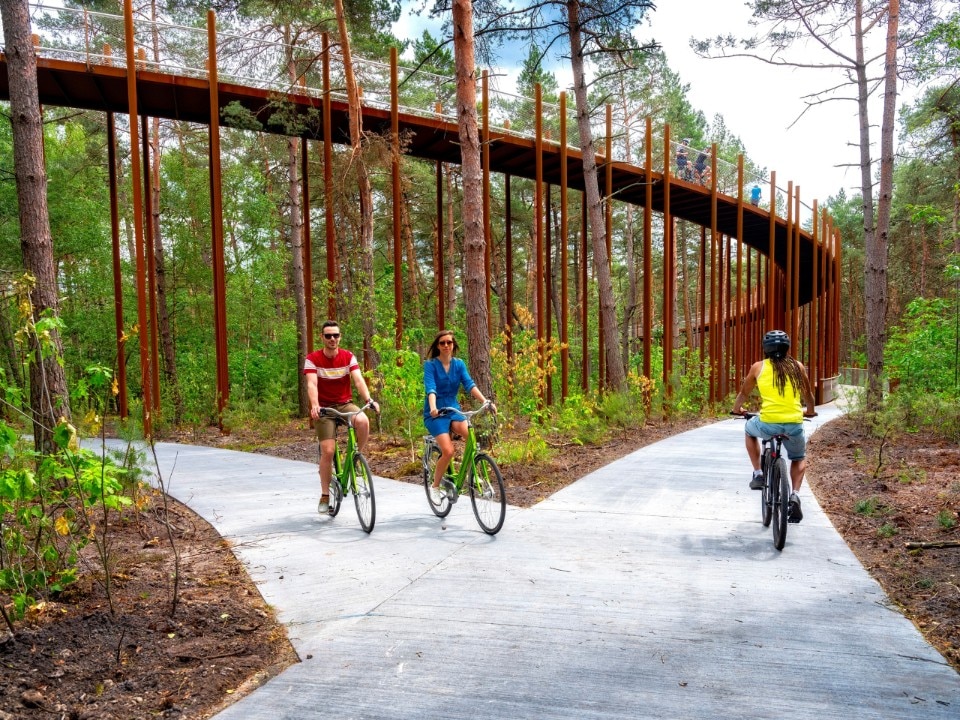 The 700m-long circular structure is elevated about 10m above the ground at its highest point and scatters among the trees respecting their natural space. The circular shape was deliberately chosen, as it symbolically refers to the annual rings in the tree trunks. By adopting tall, thin Corten steel pillars painted in a brownish colour, it blends in with the surrounding fir trees, granting riders an even more immersive cycling experience.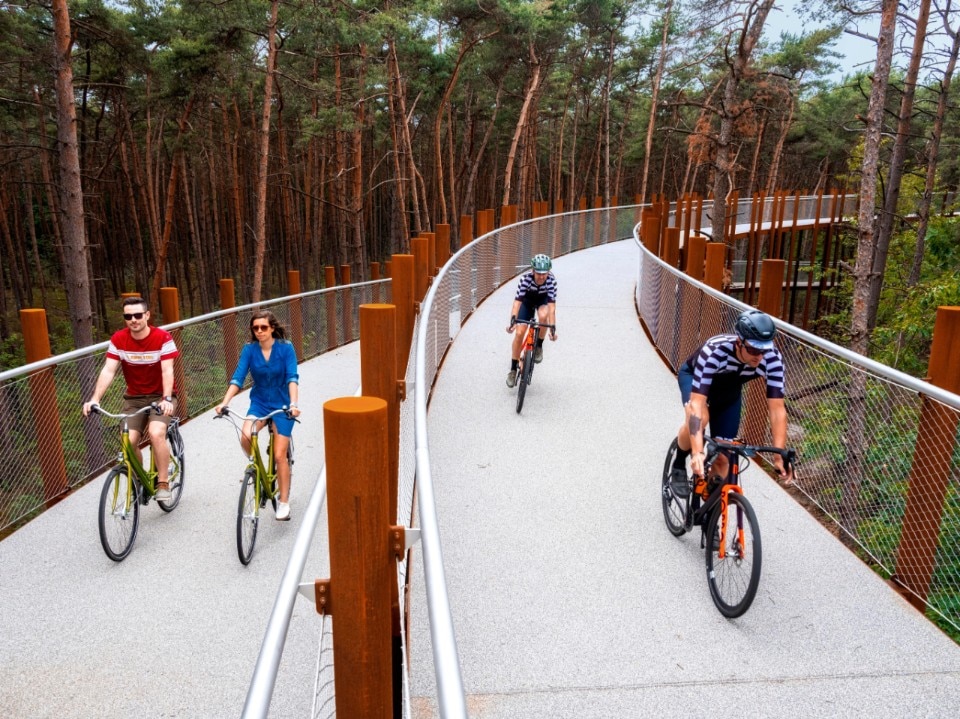 Designers assured that the forest had been preserved as much as possible during the construction.
Project:

Cycling Through the Trees

Location:

Limburg, Belgium

Architect:

BuroLandschap e De Gregorio & Partners

Area:

700m

Completition:

2019