Helfštýn Castle at the gates of the Moravian Valley dates back to the 14th century and is the second castle in the Czech Republic after Prague. The local architectural firm Atelier-r is called upon by the Olomouc region to redevelop the historical building in accordance to the preservation of the ruined building.
The architects then proposed to remediate the ruins of the Castle by building a new geography of high-altitude paths, platforms and roofs using three recognisable materials: glass, corten steel and cement, one for each level of the Castle.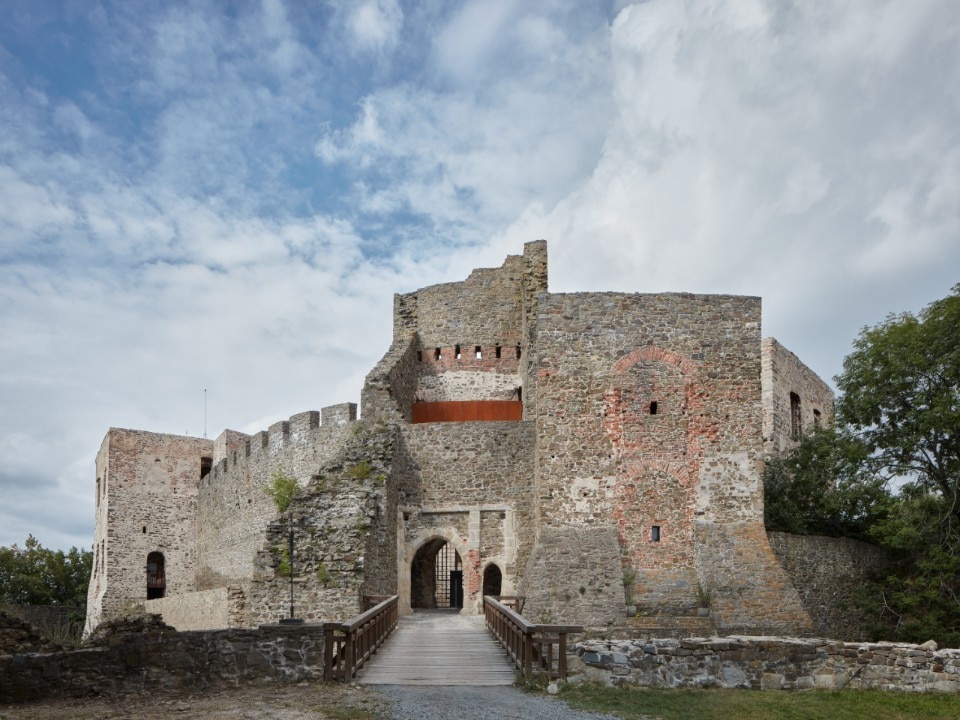 On the ground floor, a series of smooth prefabricated concrete slabs make up the paved path on gravel pebbles. The cement is defined by strictly straight corten steel profiles that create a distance from the irregular walls of the Castle.
Corten steel, a tribute to the tradition of ironworking in the Castle, is also chosen to build a meandering path of elevated walkways and stairs. The fact of being so close to the construction details of the Renaissance palace and as high as the top of the walls allows the visitor to grasp its historical significance and enjoy the overhanging view of the landscape.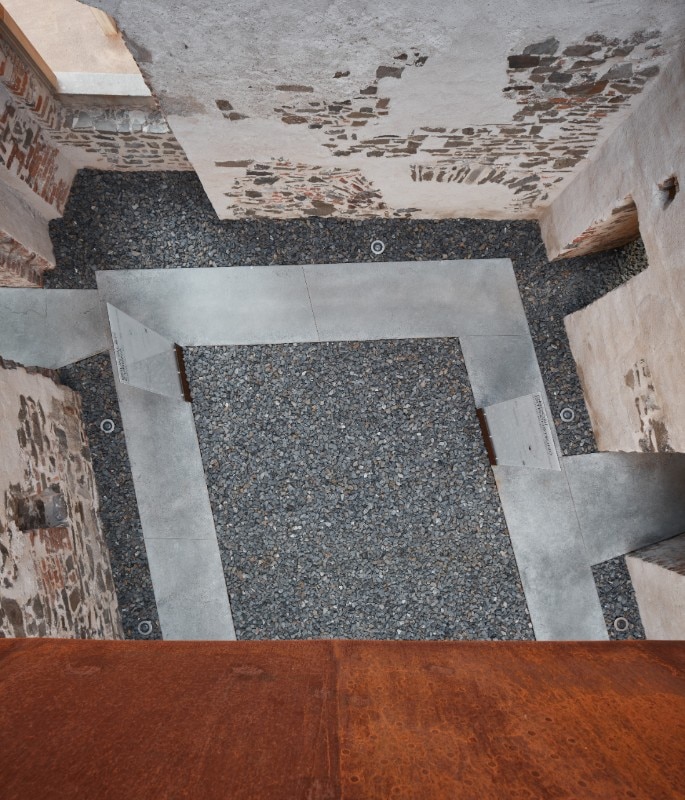 Finally, glass covers on steel beams have been inserted between the walls of the ruins to create warm spaces along the exhibition route. The other rooms are bare and cold to enhance the spirit of the imposing ruins and encourage visitors to look up to the sky.

Contemporary architecture becomes recognisable and is added to the ancient one as a new layer of matter, which take visitors further in their discovery of the Castle.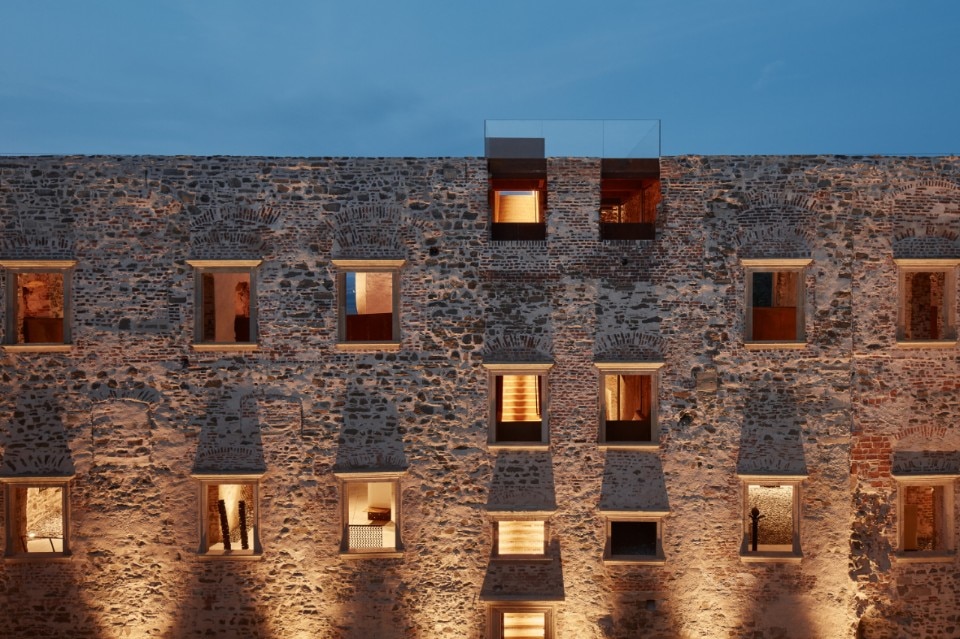 Project:

Reconstruction and Renovation of Helfštýn Castle Palace

Program:

Renovation of the Castle, museum itinerary

Architects:

atelier-r

Project team:

Miroslav Pospíšil, principal architect, Martin Karlík, principal project manager, Robert Randys, Lucie Rohelová, Adéla Tomečková, Milena Koblihová, Daria Johanesová

Area:

3000 sqm

Location:

Týn nad Bečvou, Czech Republic