Residence FSD is embedded along the slope of a hill just outside Brussels, on the edge of a forest. Designed by Bruges-based Govaert & Vanhoutte architects, the house is made up of two overlapping concrete blocks that seem to blend into the sloping terrain and the surrounding nature.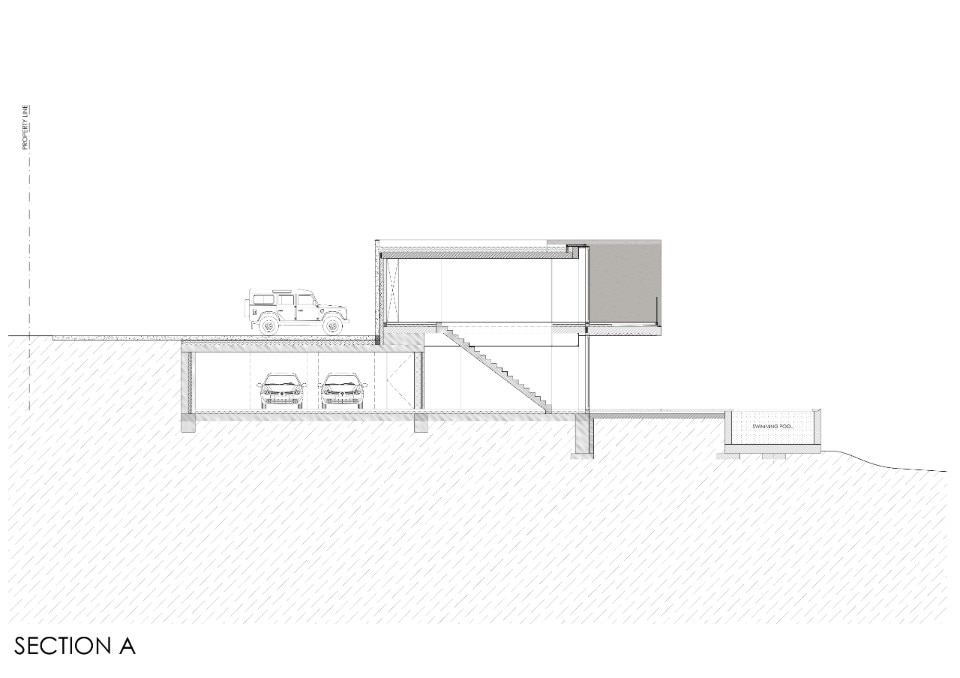 Orientation played a fundamental role in the definition of the façades: north-east side, which looks onto the street, appears as a single, completely enclosed concrete block, featuring the main entrance and a small car park. To the south-east, on the other hand, the residence shows both blocks and opens up onto the landscape through glass façades that let in light.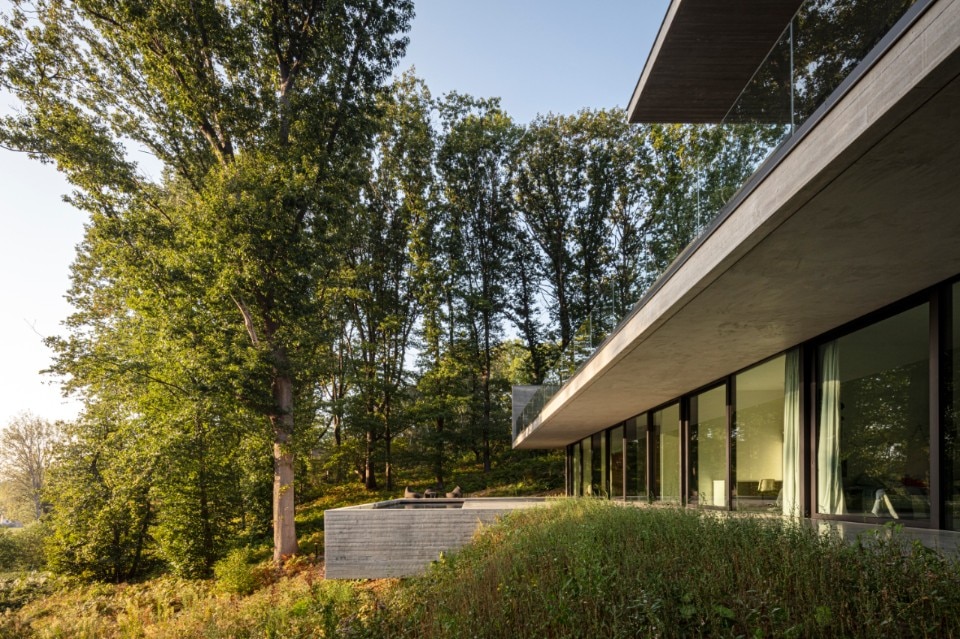 Extending towards the forest, the lower floor seems to escape the rest of the structure with a volume that includes a swimming pool – reduced in depth to save an old tree. The upper level houses an open space with kitchen and living room, as well as master bedroom, bathroom and walk-in wardrobe on the east side, all overlooking the forest. A terrace runs the entire length of the block, while a concrete canopy protects the rooms from the sun thus creating a suspended patio.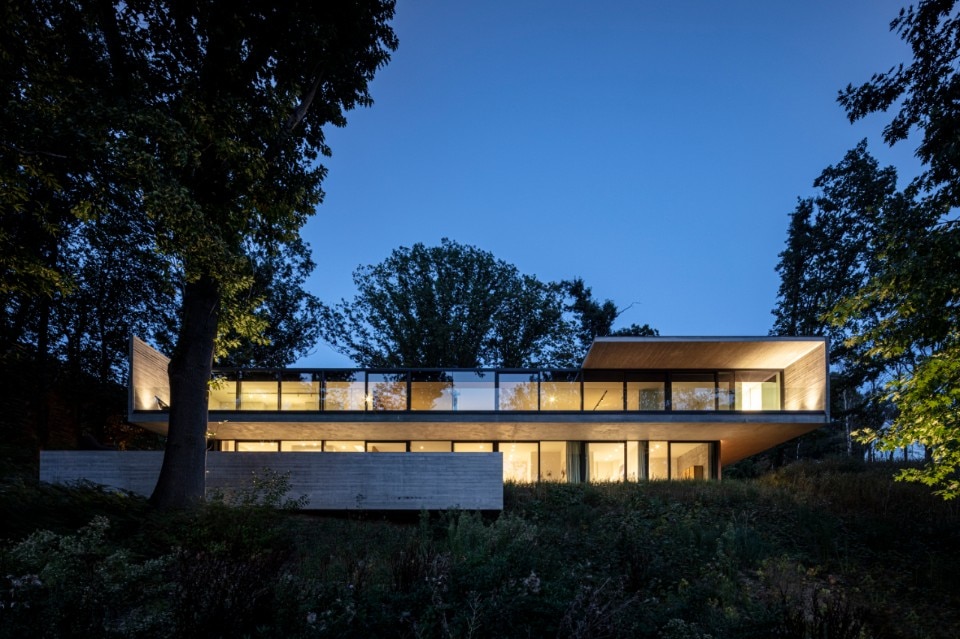 Connected by a central staircase, the lower floor is designed to house the sleeping area, consisting of three bedrooms and two bathrooms, a multi-functional area, a warehouse and a garage. Together with concrete, the studio used wooden strips to cover floors and external walls.
Project:

Residence FSD

Location:

Belgium

Program:

Private residence

Architects:

Govaert & Vanhoutte architects

Completion:

2020