The police station designed by ORG Architecture is made up of large brick modules, called "megabricks", and supported by an army of 3D modelled agents.

Inspired by the terraced brick houses of the Brakel rural village, the megabricks conceived by the Belgian studio are actually sandwich panels that include exterior cladding, insulation, structure, installations and wall furniture. 

Brakel Police Station
Design by ORG Architecture, Brakel, Belgium, 2018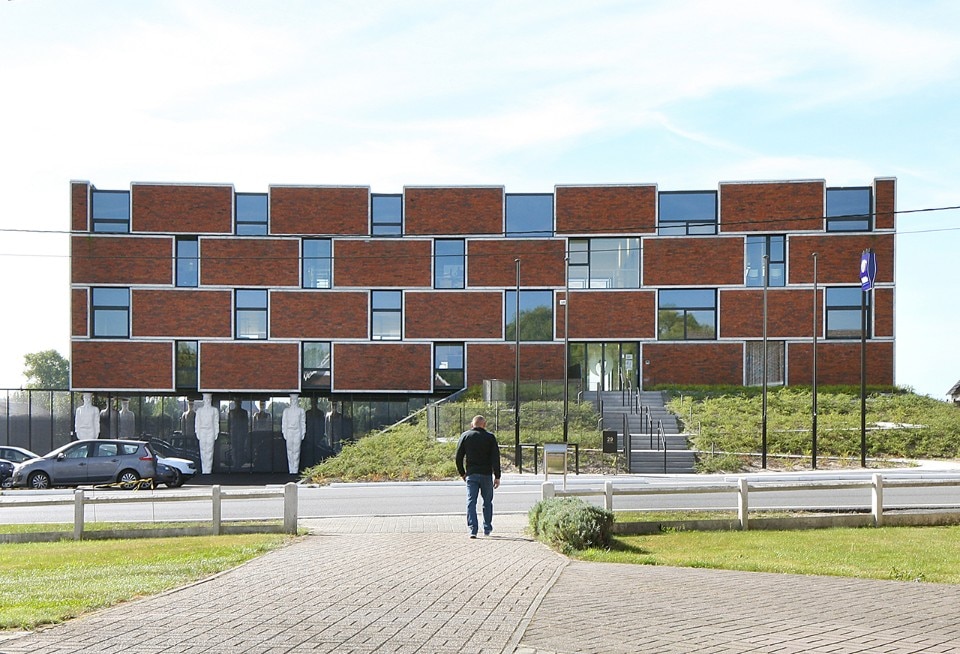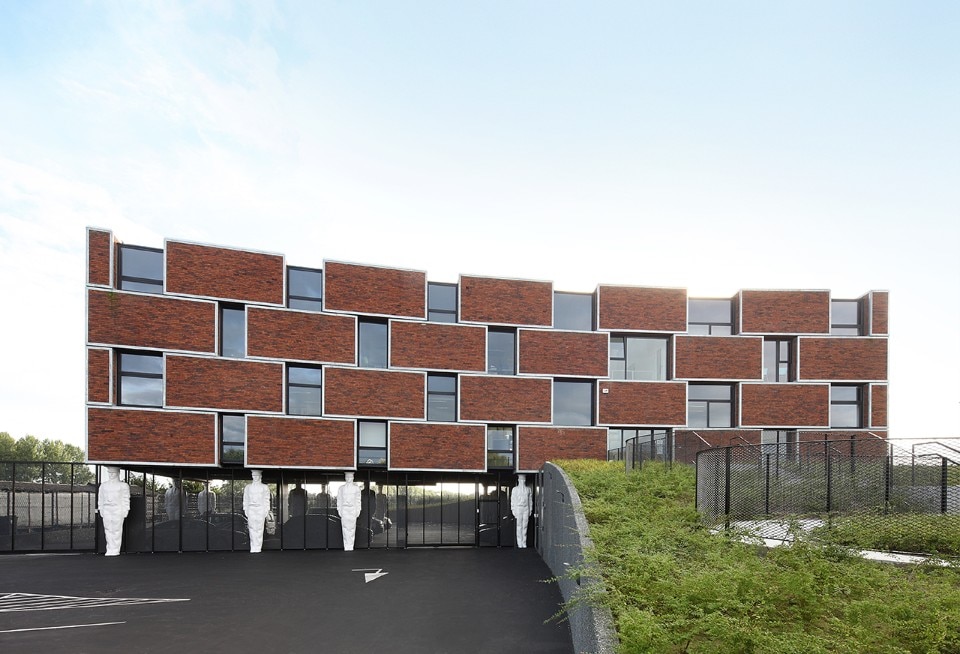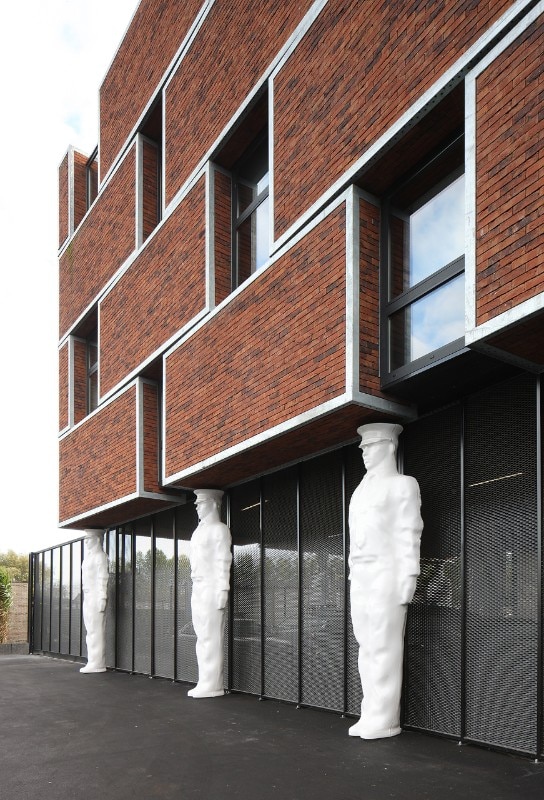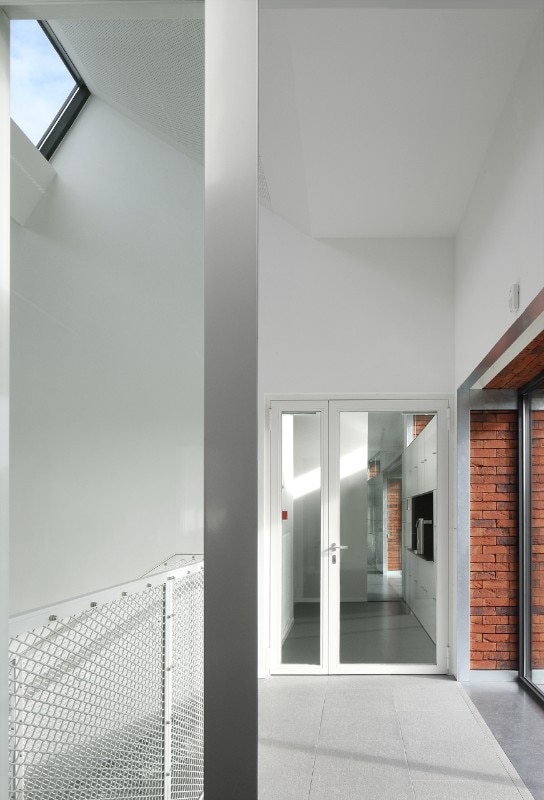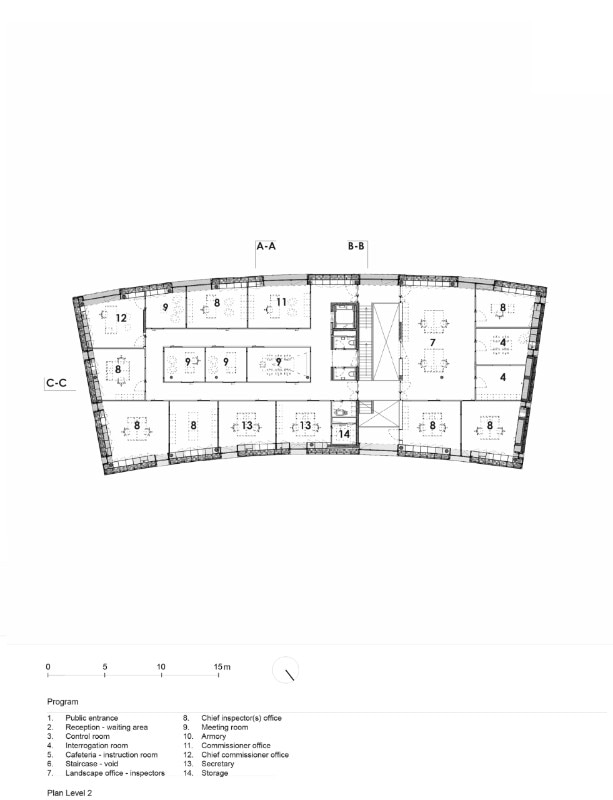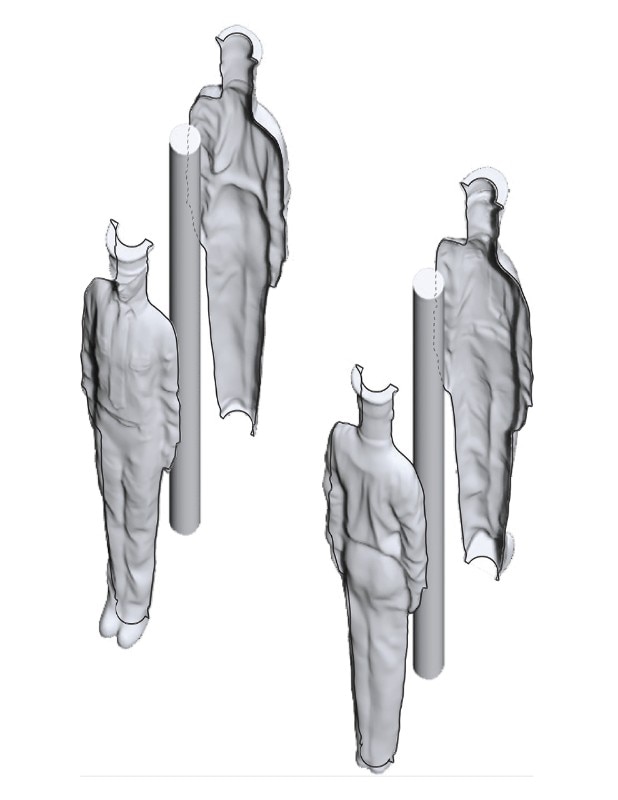 Brakel Police Station
Design by ORG Architecture, Brakel, Belgium, 2018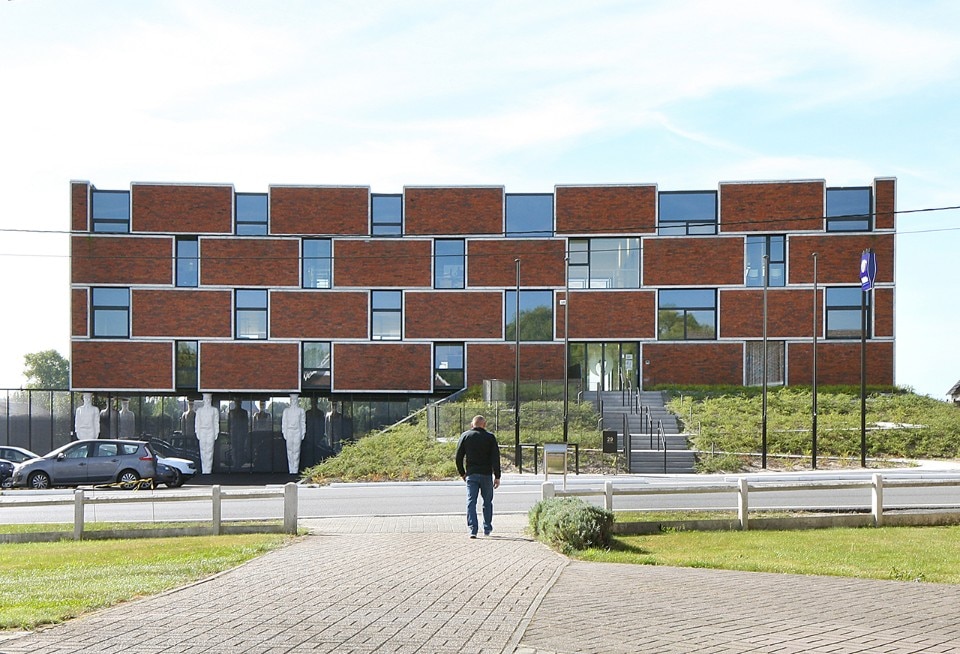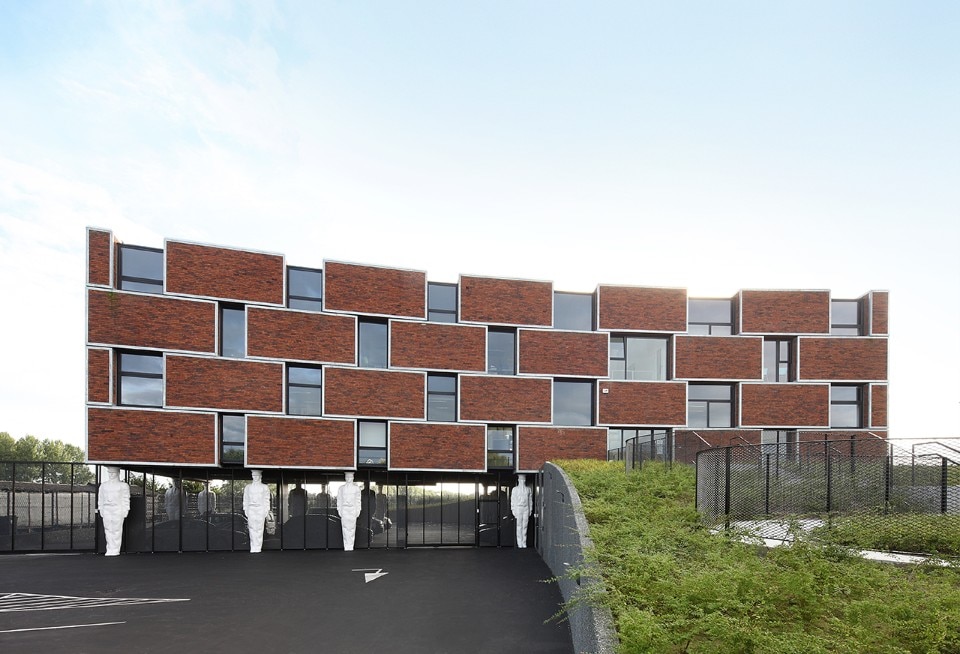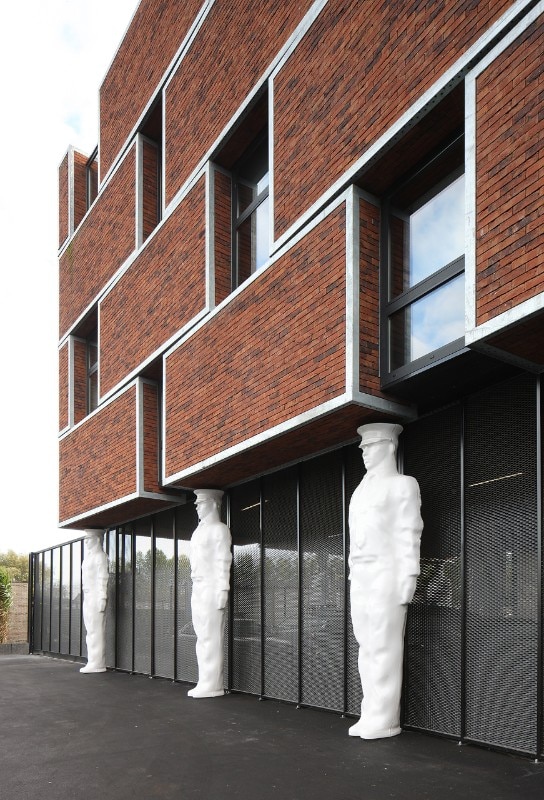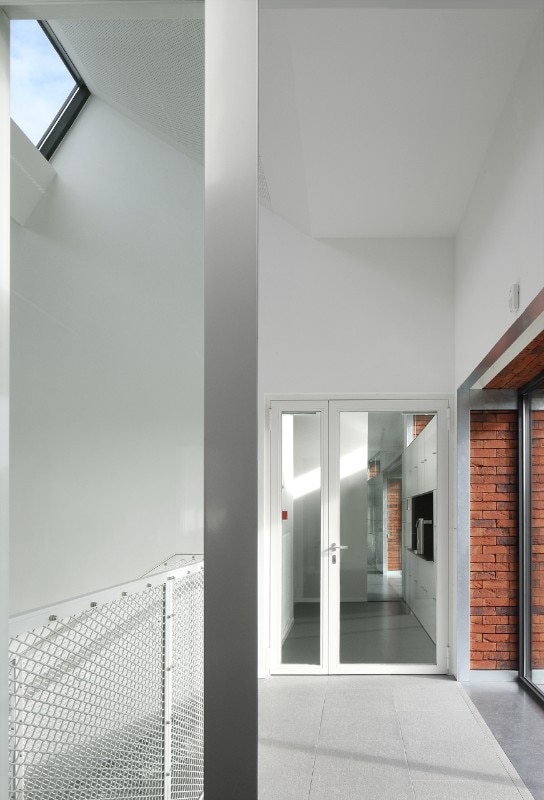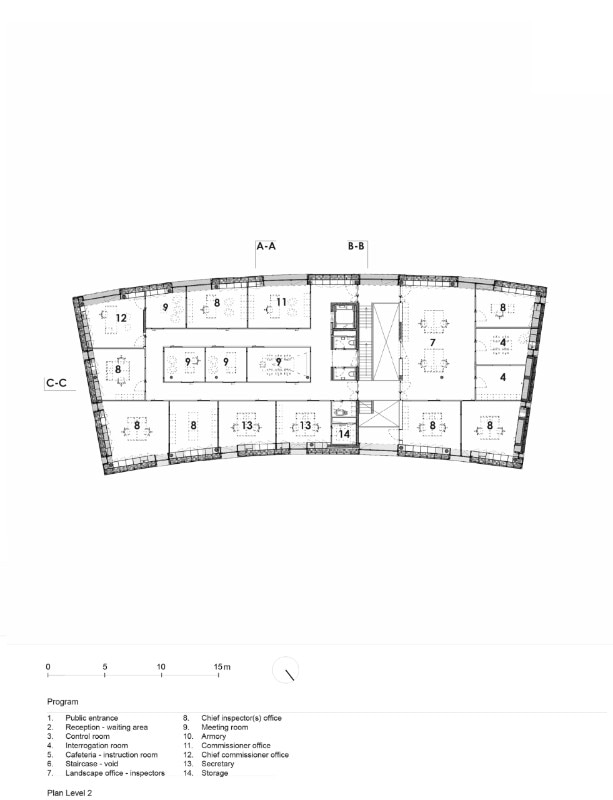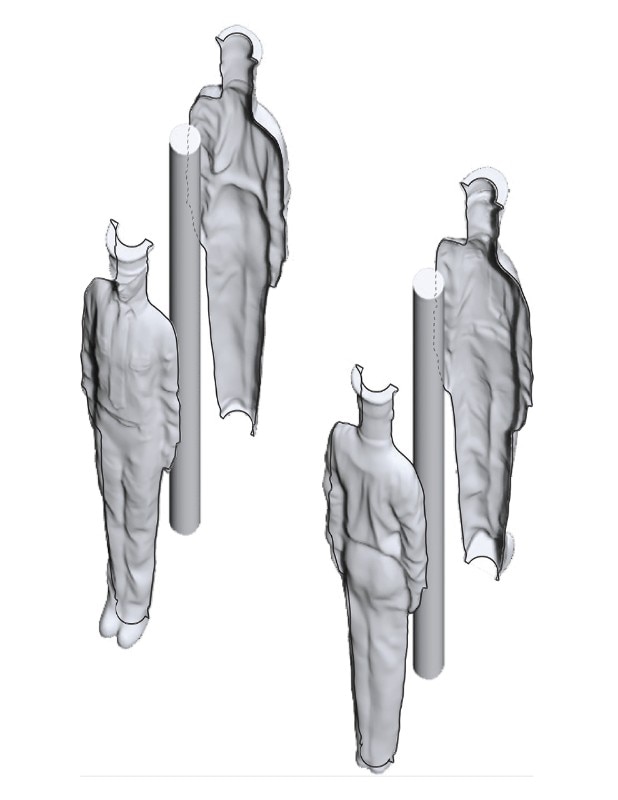 "The building is a simple stacking of big blocks. You can barely recognise the different floors on the inside, as the floorplates are hidden behind the facade," say the architects. "The megabricks also hide the columns on the inside of the building, and they contain the cabinets, so you get an almost free plan." 
The police station is located in a sloping terrain. In addition to the building, ORG Architecture has also modelled the external land to create its accesses. To solve the difference in height, the monolithic block rests on police-shaped pillars, freeing up space for a basement car park.

The architects covered the 30cm diameter reinforced concrete columns with figures representing the people who work in the building. These unusual pillars (an ideal case study for the Instagram archive @bizzarrecolums) also have the peculiarity of not having sexual characteristics.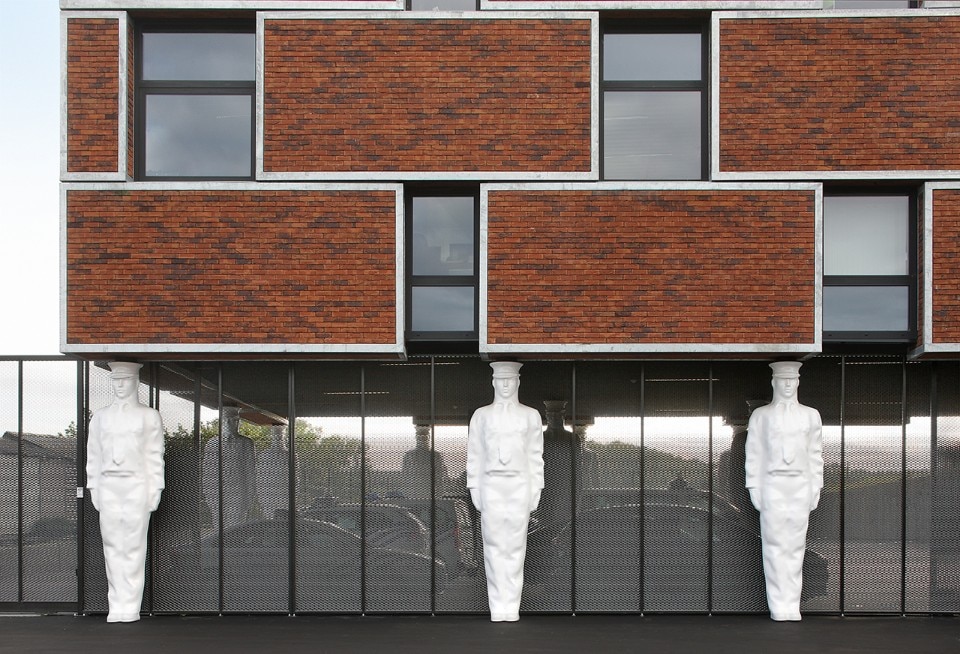 "We wanted to represent both the women and men that constitute the police force in one figure. A figure with both masculine and feminine characteristics would seem a bit strange, so we chose to do a gender-neutral figure," Wim François, associate director of the firm, told us.

"We 3D-scanned a person wearing a police uniform (myself actually) and then androgynised it using 3D-modeling software. We then made a foam version, using 3D-milling, that served as a positive mold to make the final negative mold in polyester," he explained.

The result is a building that playfully interprets the banal landscape of the Flemish countryside, paying tribute to the police and gender equality.

Project:

Police station

Location:

Brakel, Belgium

Architect:

ORG Architecture

Design team:

Alexander D'Hooghe, Luk Peeters, Natalie Seys, Wim François, Sanne Peeters, Michiel De Potter, Steve Swiggers, Thomas Van Bouwel, Raf De Preter

Engineering:

Sweco

Completion:

2018