"We relentlessly investigate architecture and the cities, through the overlapping and the juxtaposition of simple volumes": this is how the founders of AEA (Atelier Espace Architectes), the international firm based in South Korea and France, describe the cornerstone of their research path and their design practice.
The same principle inspires the final configuration of the residential building P 1113-4, recently completed by AEA in the large South Korean city of Jinju: here, five independent blocks are assembled and shifted along the three Cartesian coordinates. According to the architects, the "interstices" outlined by this layout allow the building to mediate between the two different parts of the city that surround it – a large high-speed road and a quieter neighborhood street.
The well thought-out relationship between solids and voids enhances the building's performances in many respects: on the ground floor, a volume retracts to leave space for a pedestrian path crossing the lot; on the upper levels, side façades overhang to create small open air storage spaces; direct light reaches out to a tiny green patio through a full-height light well; lastly, the south elevation is enriched by an additional hollowed-out partition. The latter – certainly a little overdesigned ­– functions as a tool ­to screen the domestic interiors both from the sun and from the city's prying eyes.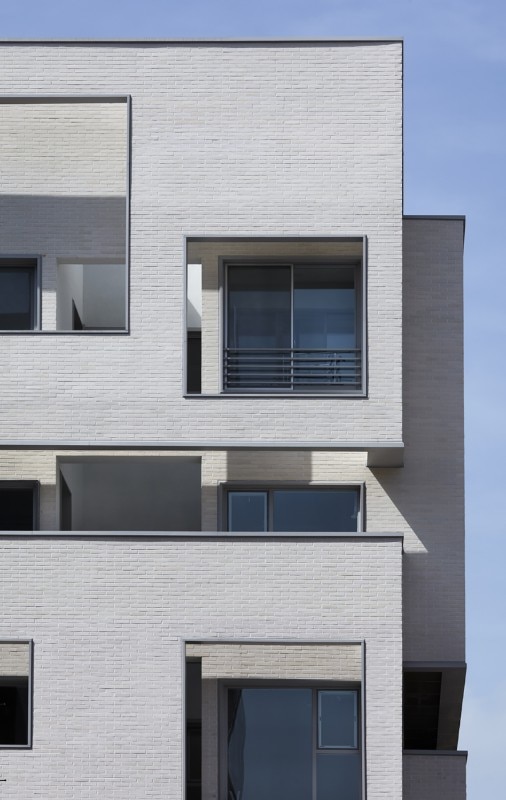 Project:

P 1113-4

Program:

residential building

Location:

Jinju, South Korea

Architects:

AEA (Atelier Espace Architectes)

Design team:

Sungyoung Yun, Saesbyeol Kim

Surface:

640 sqm

Completion:

2018