Carmody Groarke completed the construction of two pavilions as an extension of an 18th century farmhouse in a rural property in the hills of Sussex, United Kingdom. The two buildings have different functions and respond to the specificity of their sites. Taking topography and pre-existing elements as references, the pavilions' design develop in two different results, joined by a raw aesthetic and a coherent approach towards the artificial landscape.
The first pavilion is a guest suite containing a bedroom, a bathroom and a small kitchen; it is accessed by the main house via a galvanised-steel underground tunnel 40 meters long with a diameter of 3 meters. The requirement of energy demanded by the building is very low, since the it is embedded in the banks of an artificial lake. Surrounded by a dense and newly planted vegetation, the building emerges from the banks as a horizontally board-marked, in situ-concrete volume. An oak jetty extends over the surface of the lake.
The second pavilion is an artist studio built on the ruins of a dilapidated eighteenth century farmhouse, which existing hand-made brickwork has been completed with an inside-and-out polished in-situ concrete. The distinction between new and old elements has been emphasised by a steel roof, welded in-situ. The northern elevation is characterised by a four meters wide glazed opening overlooking an orchard.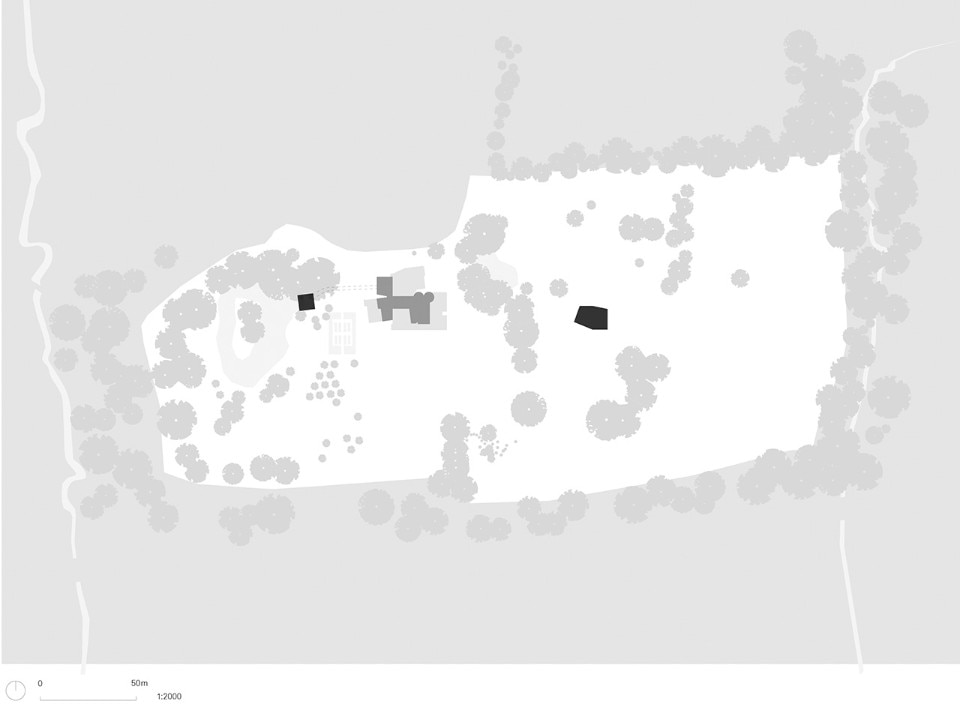 Project:

Two Pavilions

Location:

East Sussex, United Kingdom

Program:

residential

Architect:

Carmody Groarke

Year:

2017