Victoria Miro presents "After You Left", an exhibition of new work by British artist Alex Hartley, including a major architectural intervention in the gallery's waterside garden. Thoughts of Modernism and its legacy, as well as Romantic ideas of the ruin and the picturesque are conjured in these new works. While Modernist architecture has been a constant touchstone for Hartley, amplified in recent work is a sense of narrative, of the viewer having arrived at a situation of ambiguous cause and uncertain outcome.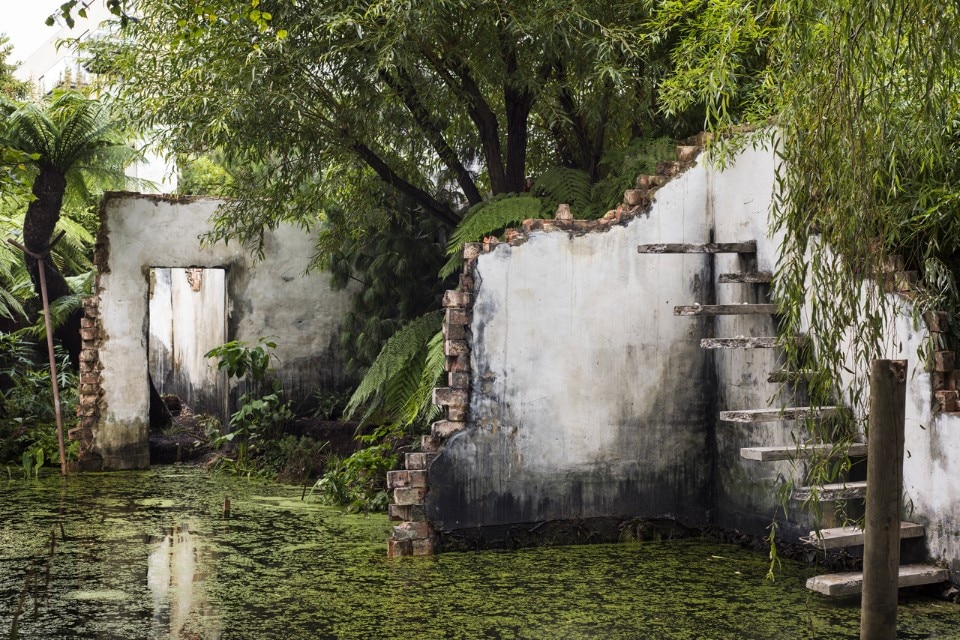 Resembling an International Style domestic building apparently abandoned to the elements, the major architectural intervention A Gentle Collapsing II  transforms the gallery's waterside garden into a scene of poetic dereliction and decay. 
The structure and what it appears to portray – a home vacated without explanation, open to the elements, its white rendered walls peppered with black mould rising from the waterline – stands in stark contrast to images of domestic architecture and attendant aspirational lifestyles from the period.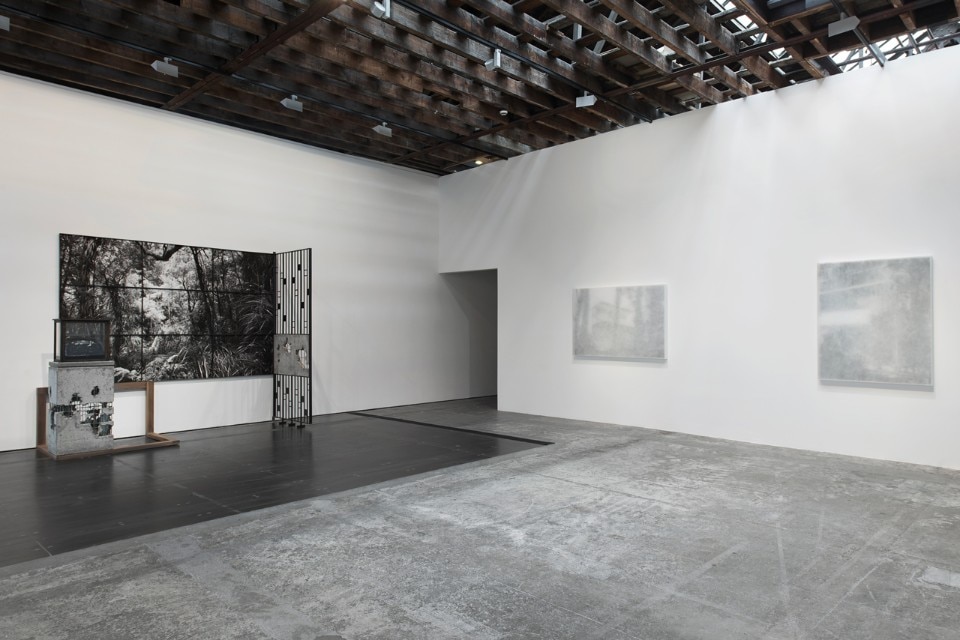 The work offers poignant reflection on themes of entropy and decay. It is, in some ways, emblematic of a wider collapsing – of ideals or even spirit. Running contrary to such thoughts, however, is the undeniable aesthetic pleasure we find in ruins – their compelling, transportative quality. Comprising sculptural and photographic elements in which the supports of plinth and frame are merged, further large-scale works present fragmentary architectural details in front of dense jungle scenery.

until 16 December 2016
Alex Hartley | After You Left
Victoria Miro
16 Wharf Rd, London