Photographs, architectures and designs that represents contemporary China, stretched between very fast economic and social development, the search for contemporary forms and the enhancement of historical identity.

– To counteract the waste of resources caused by the frantic production of temporary buildings that has spread in China in the last decade OPEN Architecture developed in Guangzhou the first prototype of a flexible and reusable building: a contemporary and industrialized version of the ancient Chinese wooden building system.

– With their micro-intervention ZAO/standardarchitecture reorganize an old hutong in Beijing with a children's library able to transform the courtyard into a community space.

– Huang Qingjun portrayed for 11 years the living conditions in contemporary China through the household items of 40 families with different incomes from each area of the Country.

– In balance between the need to preserve the historical and art values and the need to include new features Archstudio intervened in a traditional Hutong district in Beijing to transform it into a tea house with a glass "curvy corridor" that creates a smooth transition from the past to the present.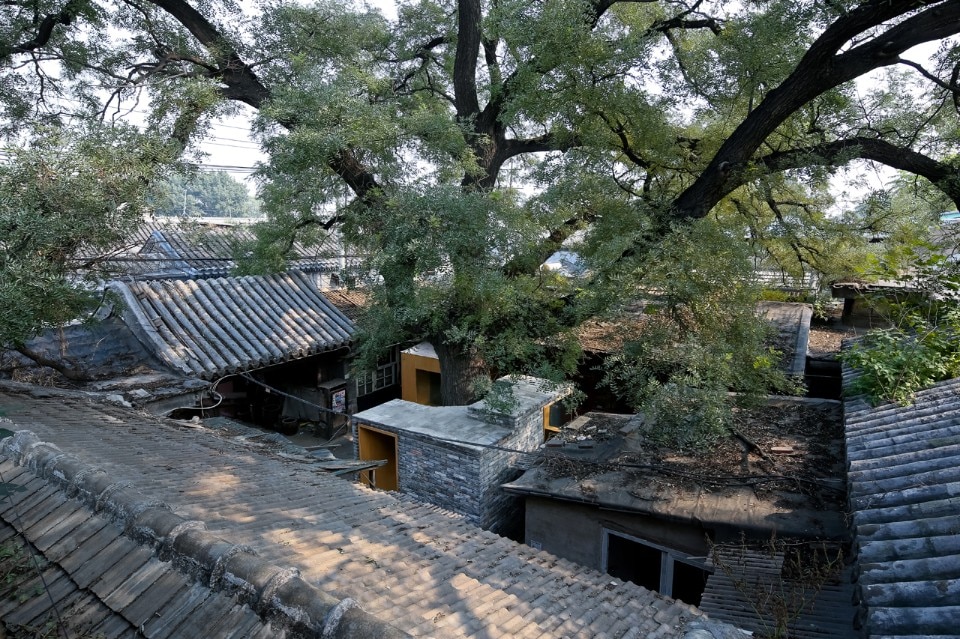 – Kai M Caemmerer catches Chinese new cities before they are populated by mass, when they appear as empty, waiting places.

– Bamboo, paper, clay, porcelain, copper, silver, silk: every month three international designers use Chinese traditional materials to create contemporary objects.

– The non-profit contemporary art, architecture and cultural centre in Shanghai, completed by Philip F. Yuan and Archi-Union Architects, contains five cubic spaces linked together by a circulation space that creates a kind of experience climbing the rockery of Chinese garden.


– For the renovation of an ancient tea house in the heart of Beijing, Kengo Kuma chose four types of polyethylene blocks, like a modern version of masonry.

– Opened as a collateral event of the By-City Biennale in Shenzhen, the five kiosks are the result of a competition that offers young Chinese architects to realize their projects.

– Screened during the Milan Design Film Festival, Ella Raidel's film tells of a perfect 1:1 scale replica of the Austrian tourist resort Hallstatt, in China.