Ílhavo is a small town of 37,000 inhabitants on the north-west coast of Portugal. Its old cemetery features a dense regular grid divided in two by a wide central pathway, where stands a chapel clad in typical Portuguese azulejo. Local firm M2.senos was given the unusual task to renovate the bathrooms building set right next to the chapel and visible from both entrances of the cemetery.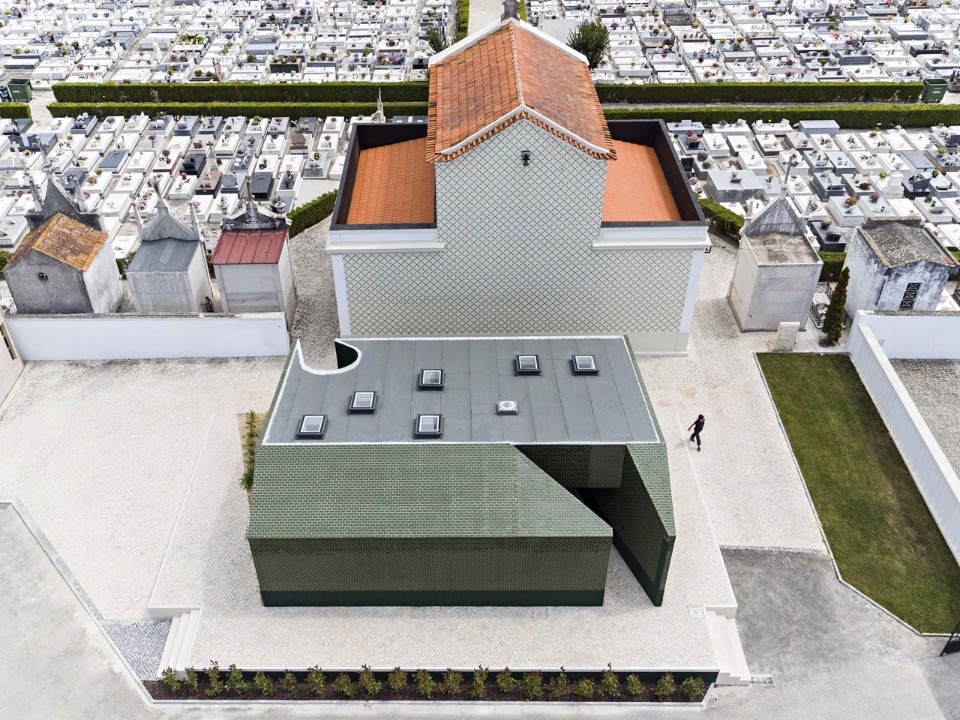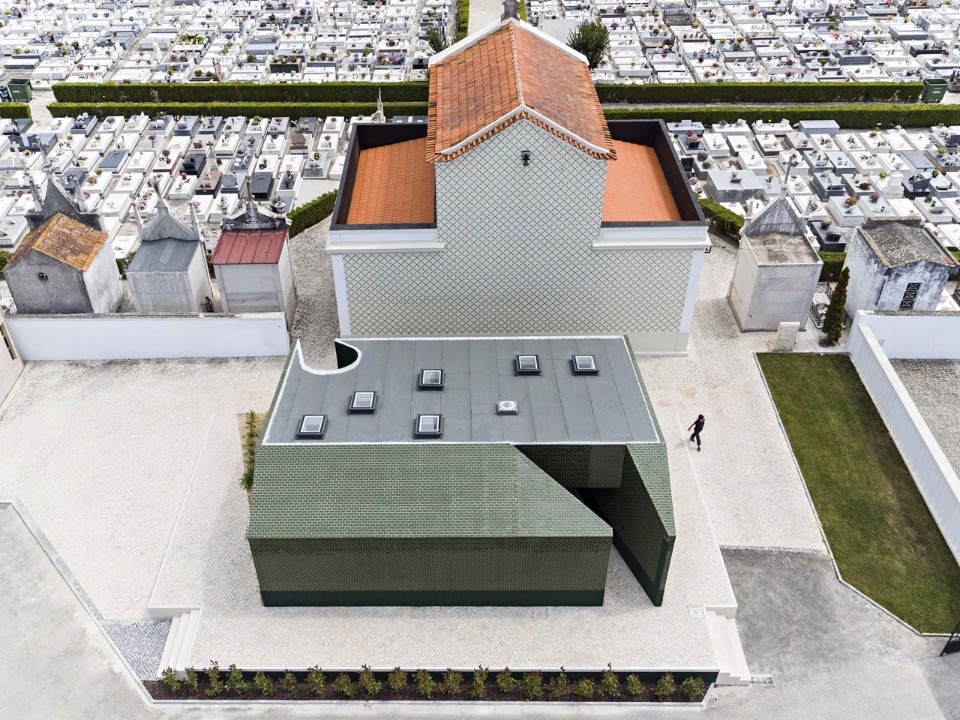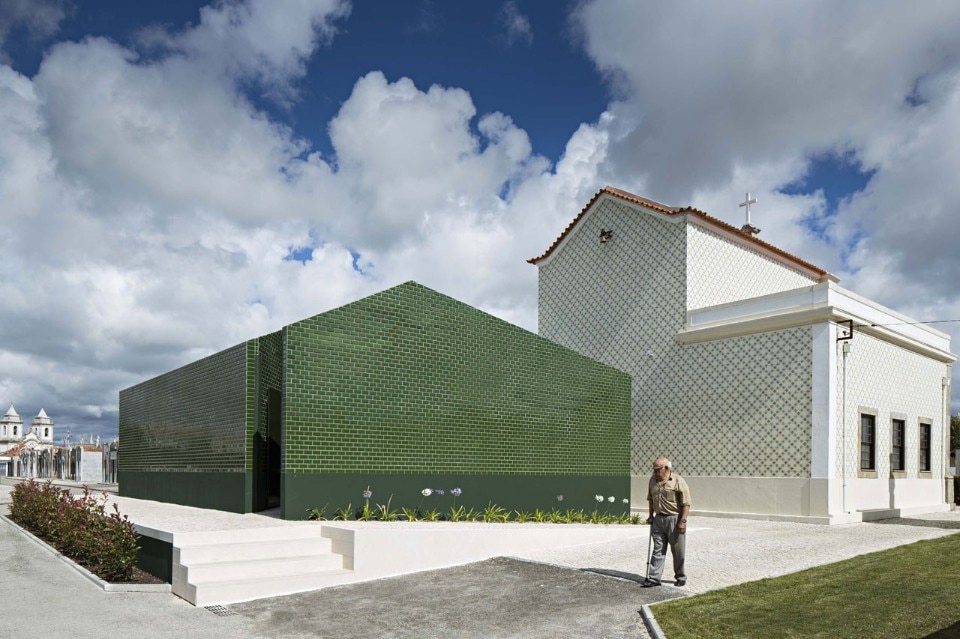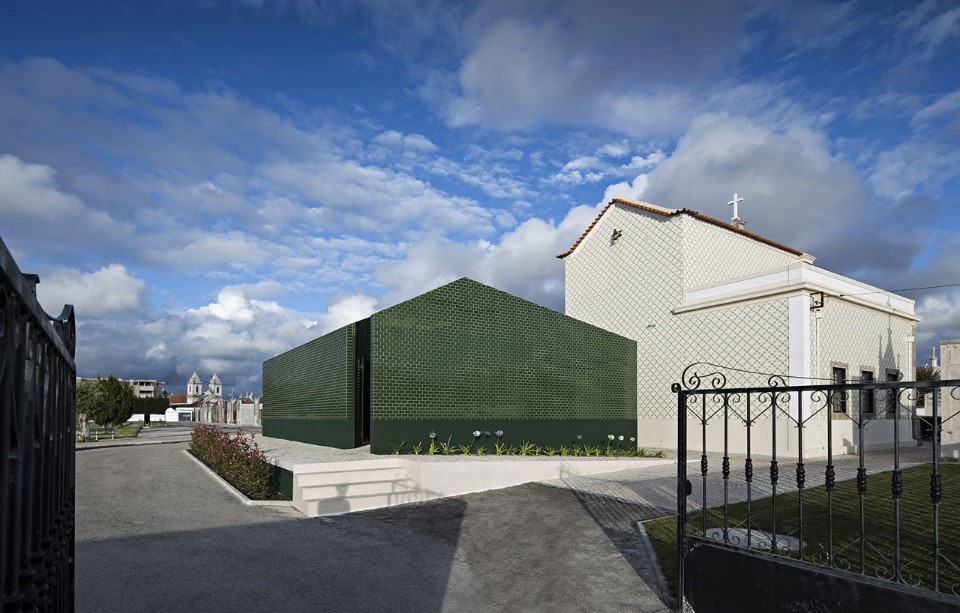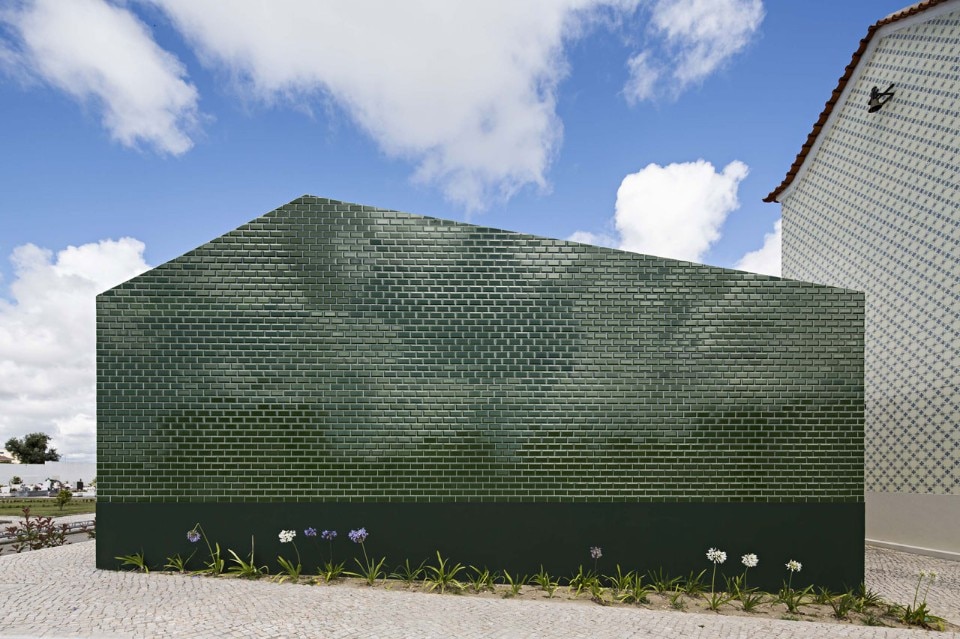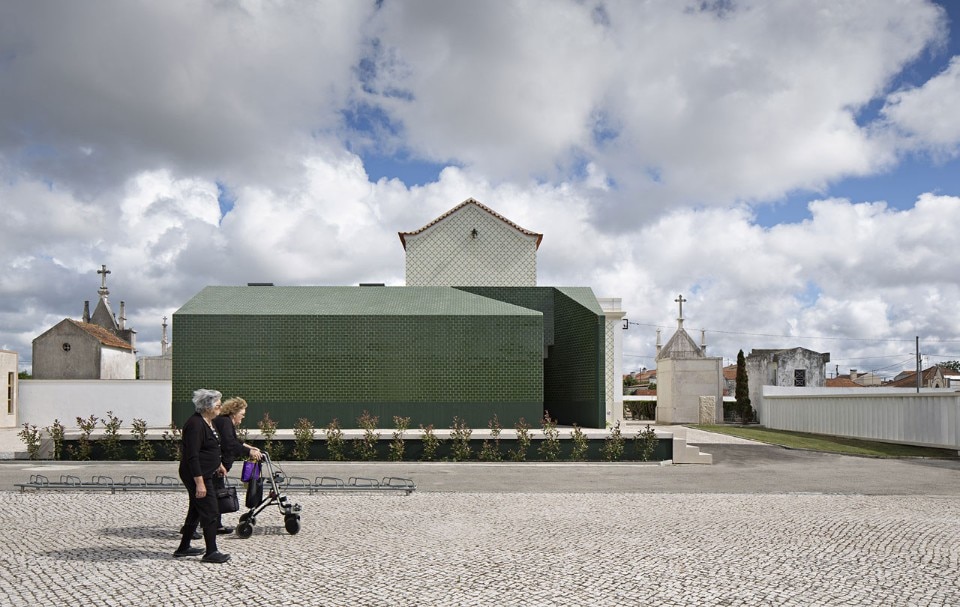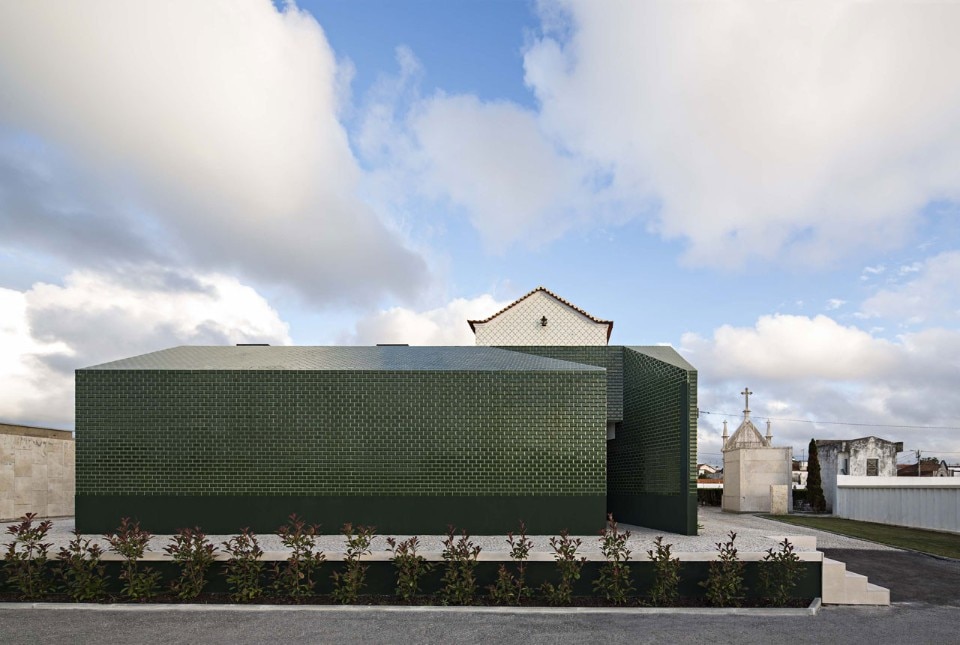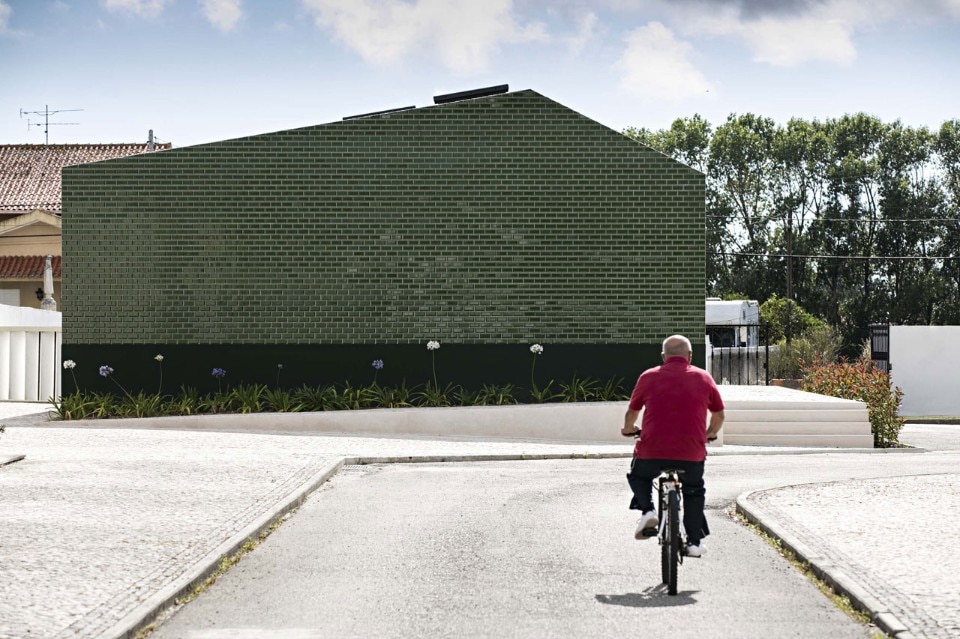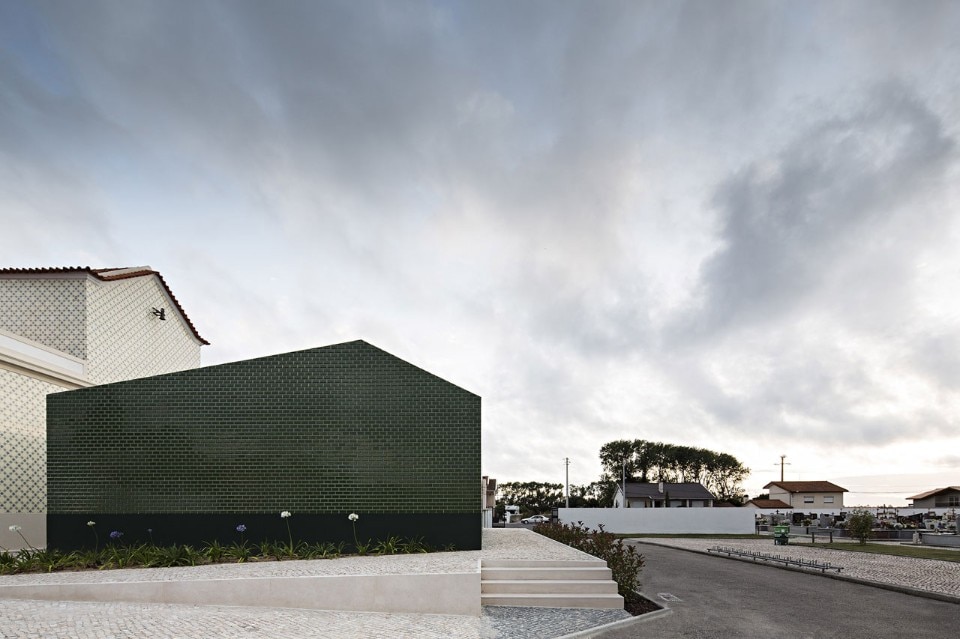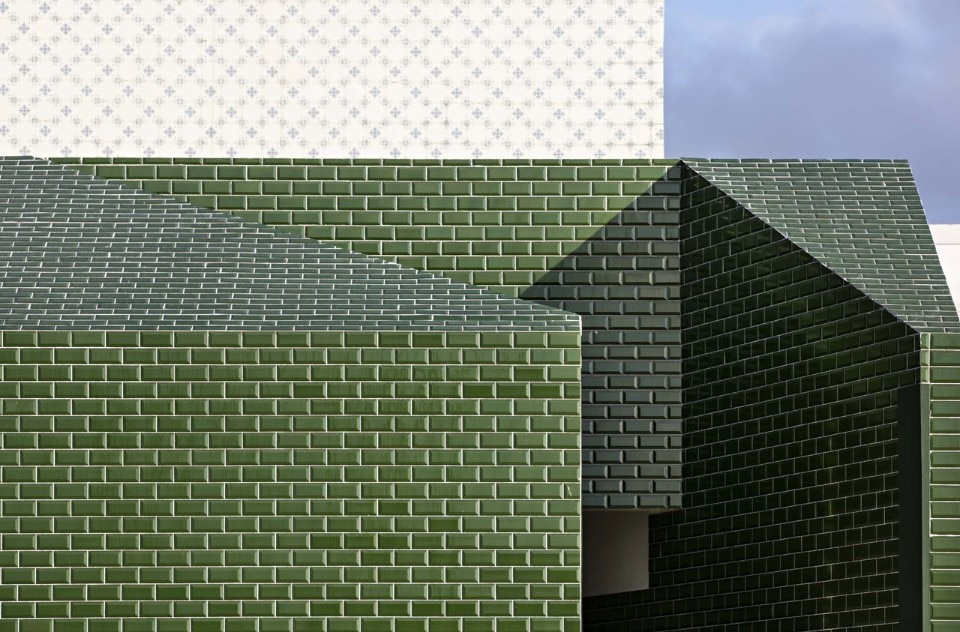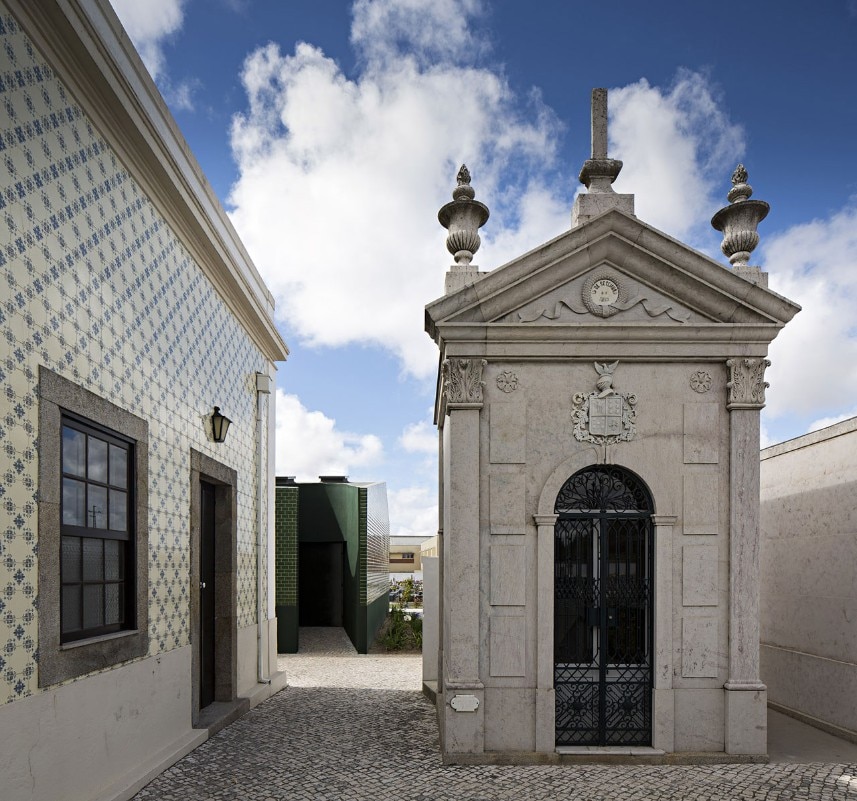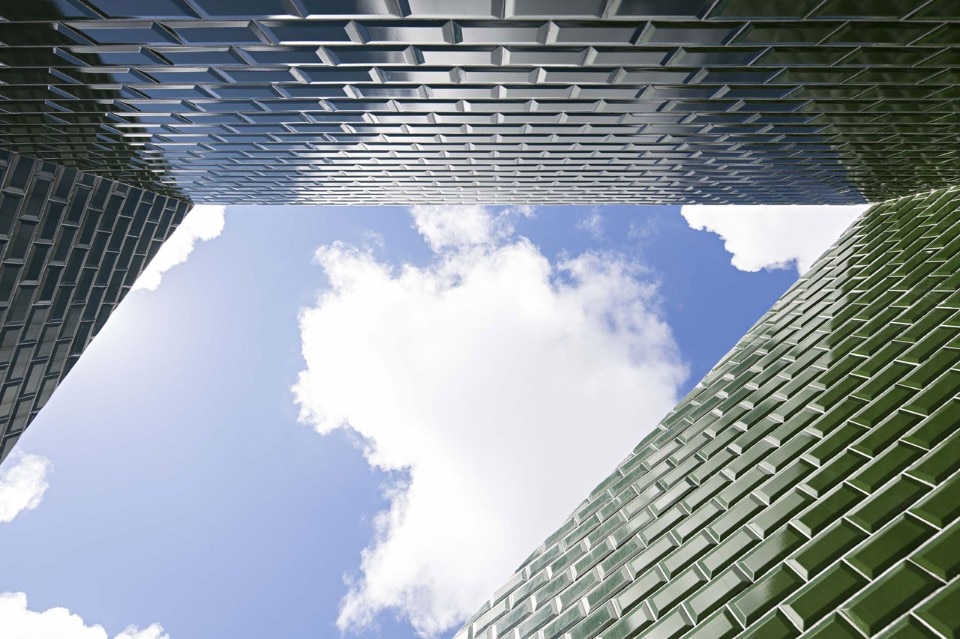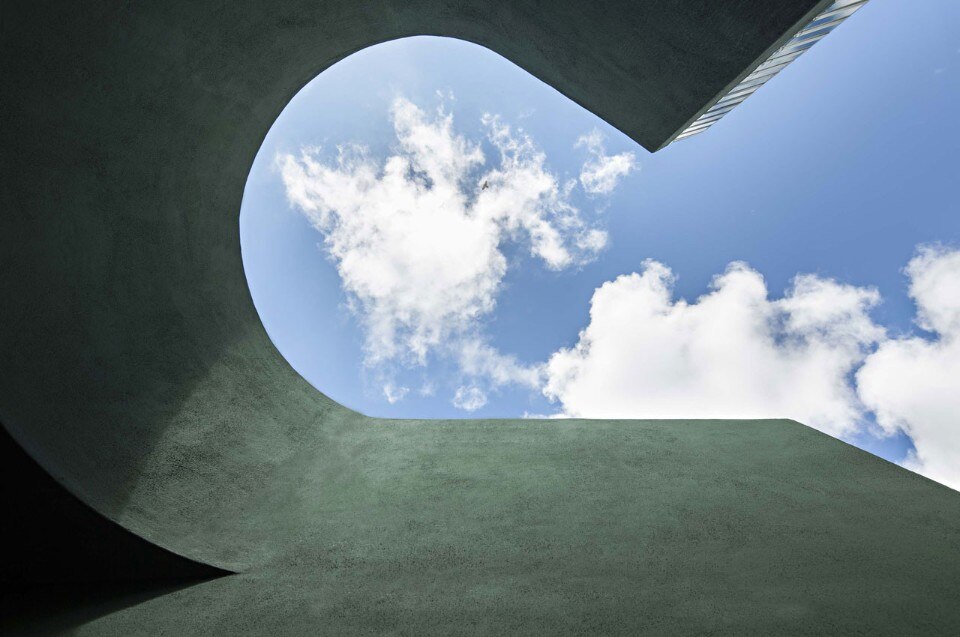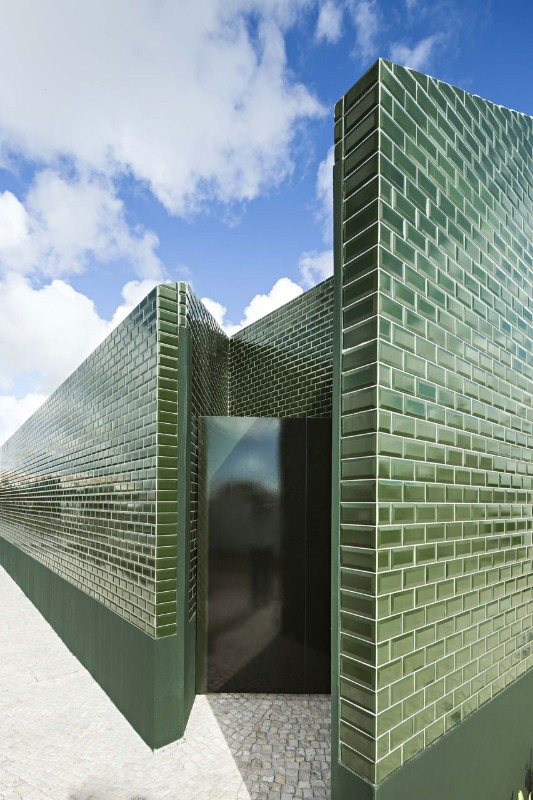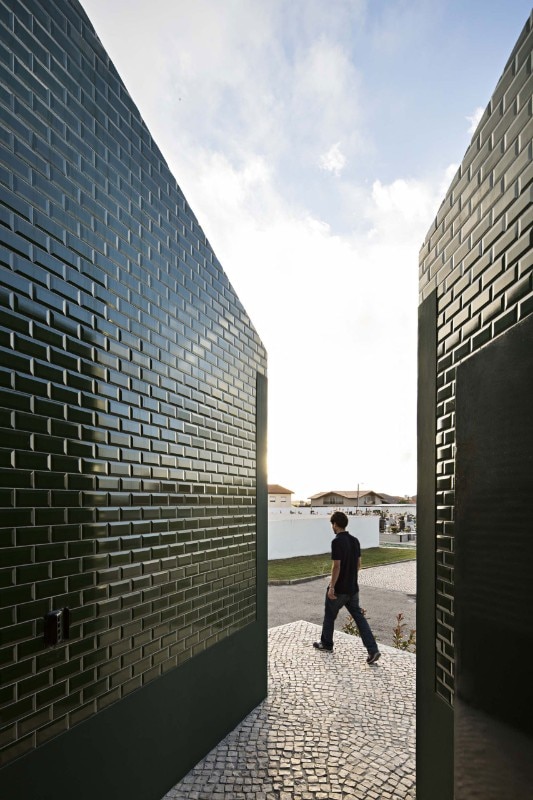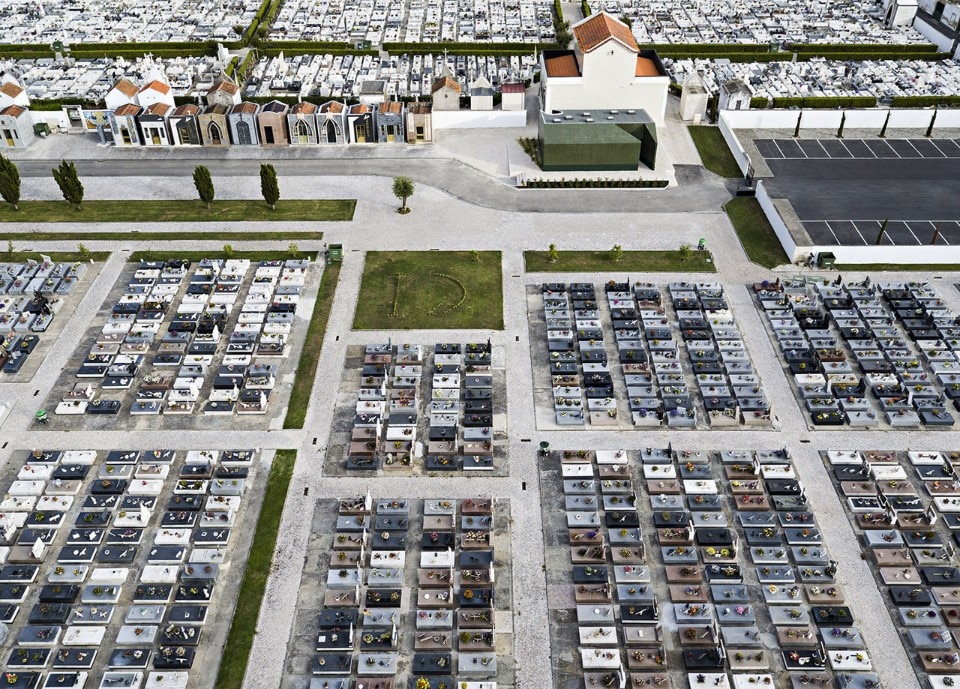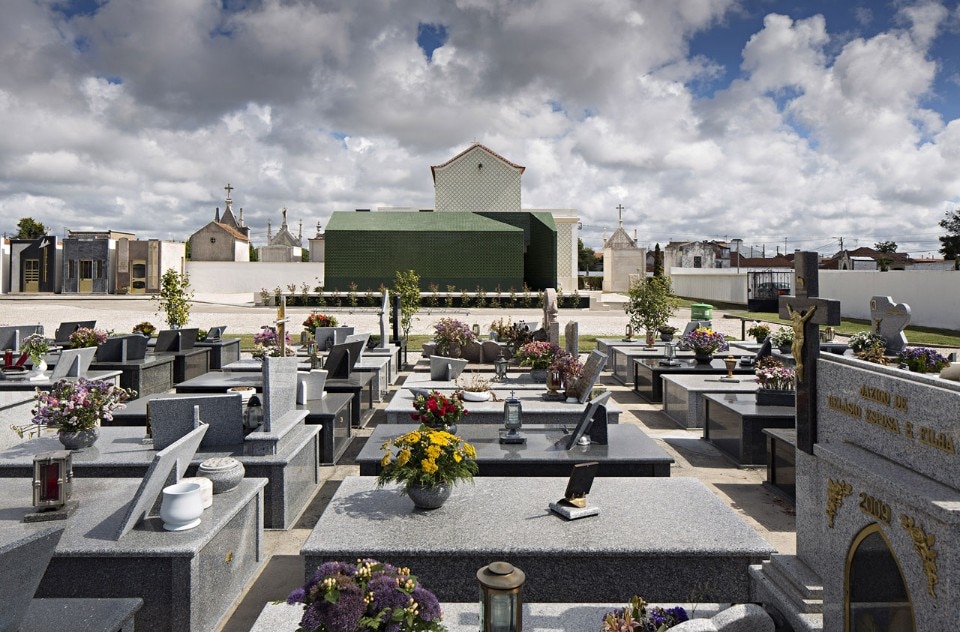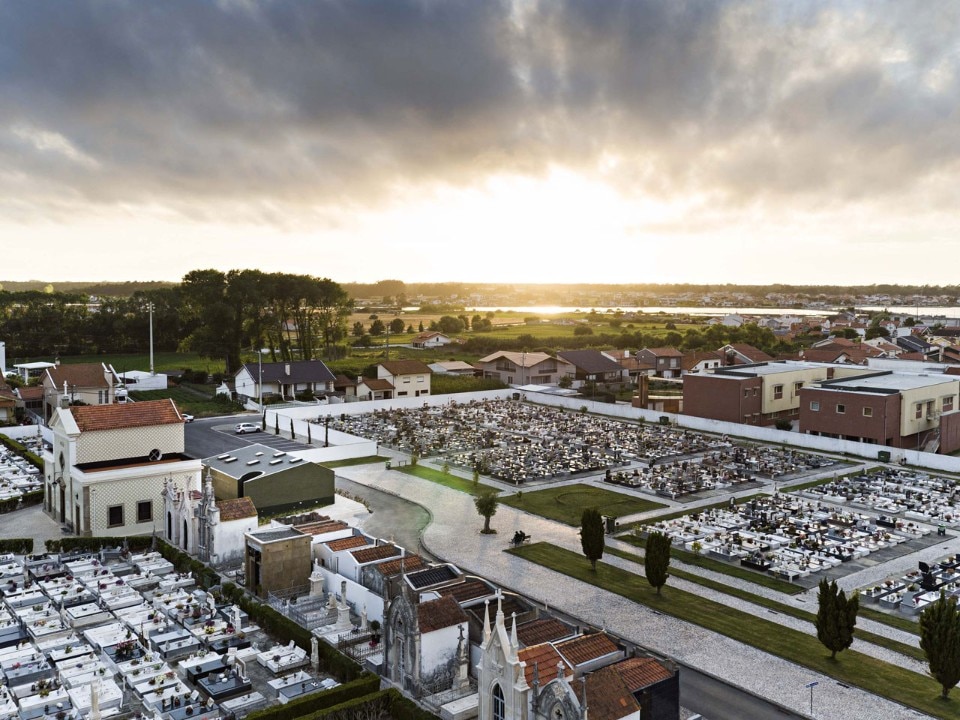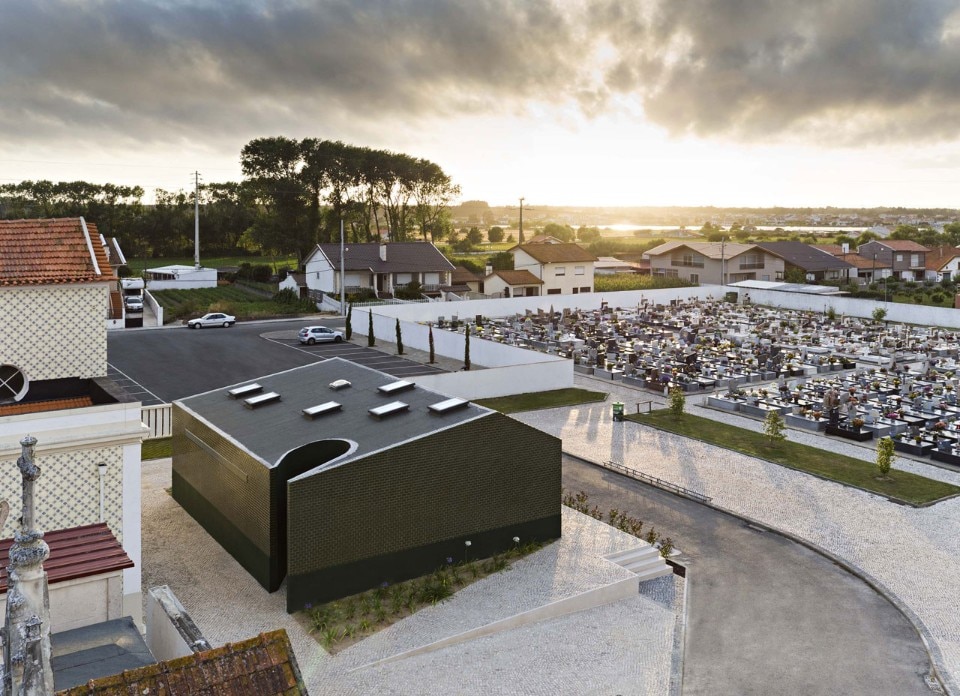 The renovation project saw the demolition of part of the previous service building, considered to be out of scale and out context, with flat roofs that almost touched the chapel and that ruined the entrance perspectives. The architecture duo studied carefully the regular composition and materials of the place, perceiving "the hierarchies, the streets, the paths, the square, the church, the entrances and the exits, the trees, the stones and marbles, and the green flowerbeds". The result was a sum of the overall features and a spatial synthesis: a clear geometry with no doors, windows, sheds or porches.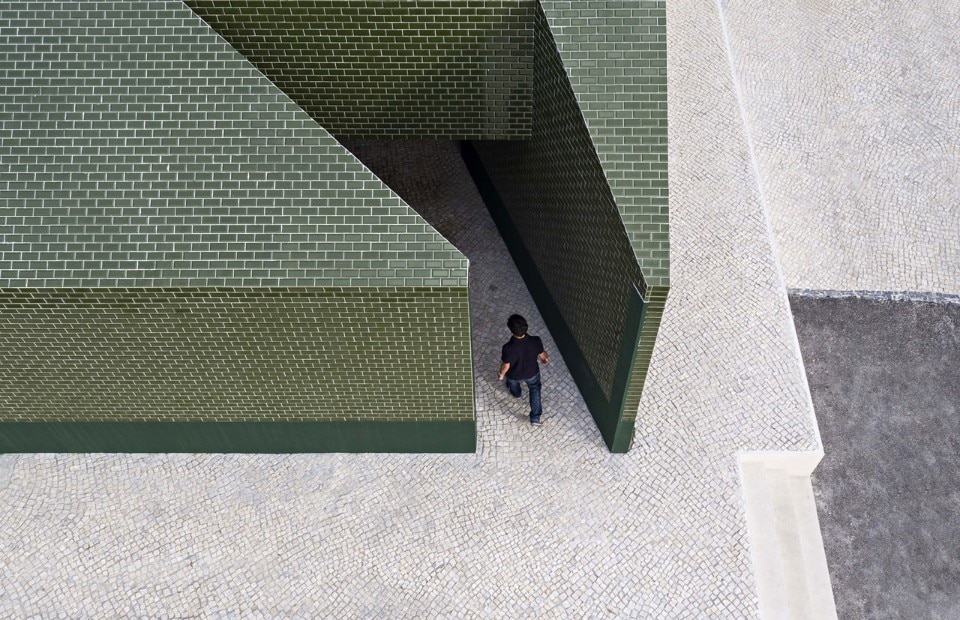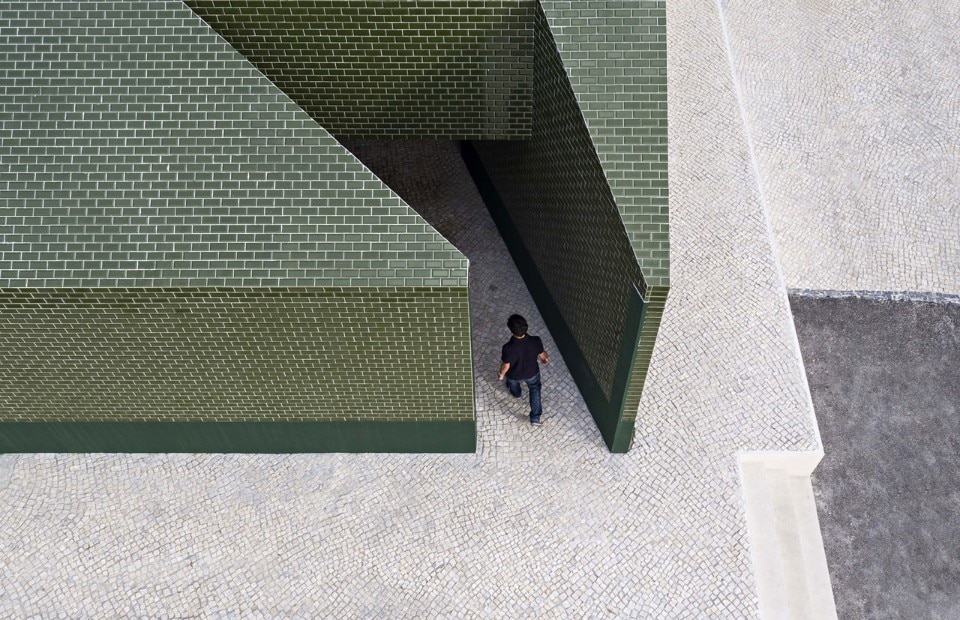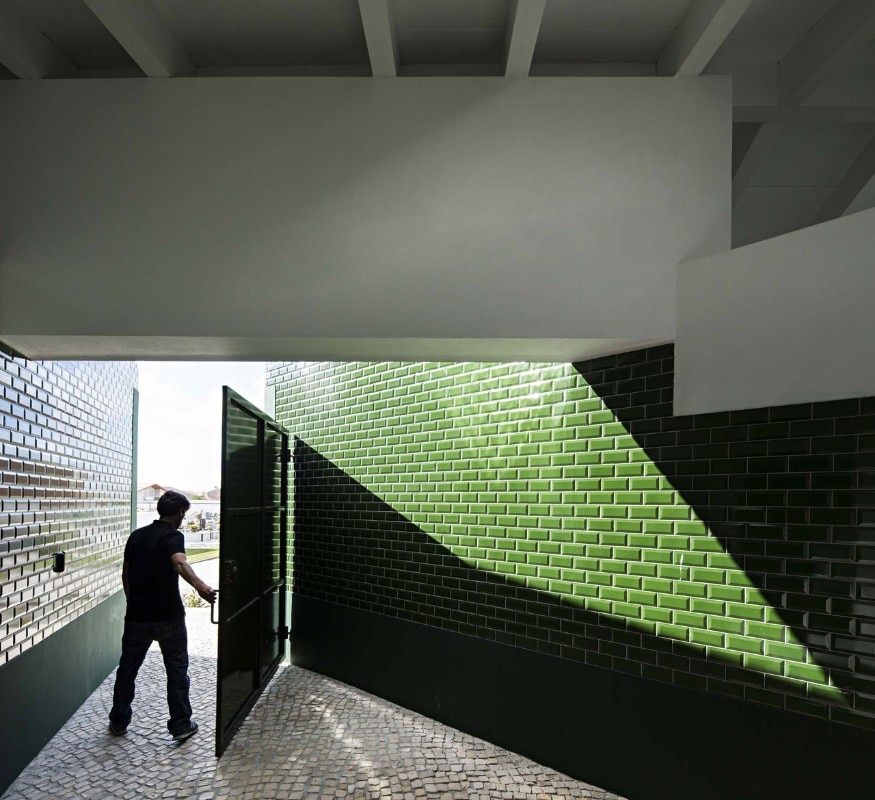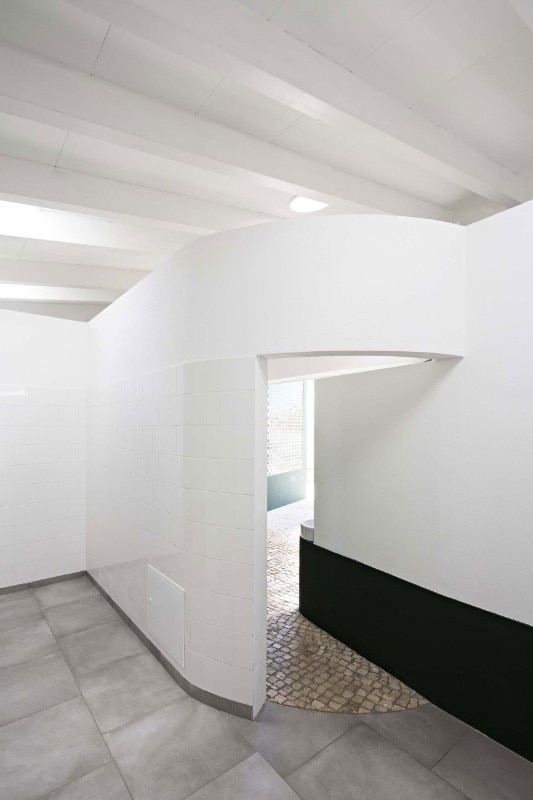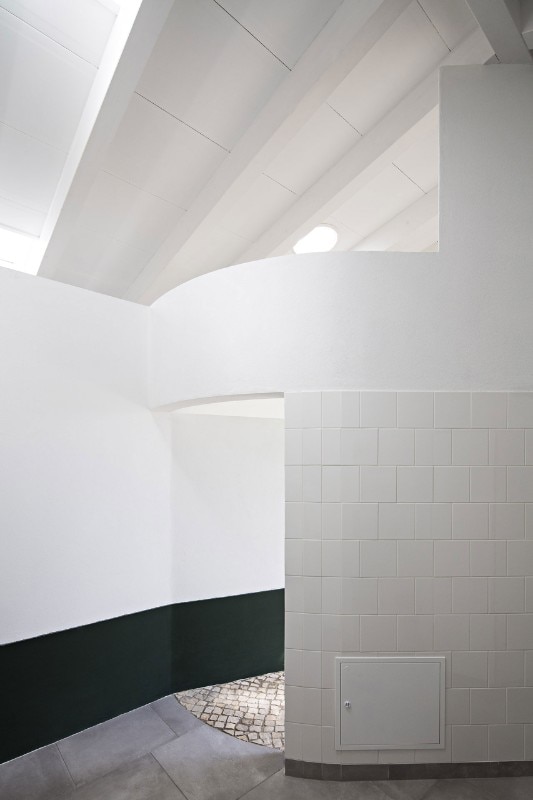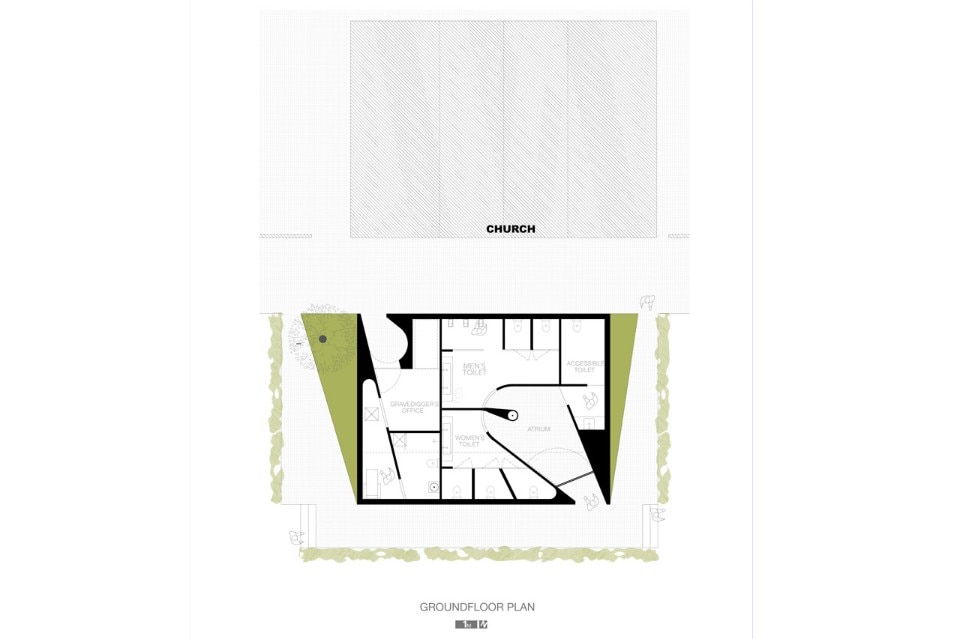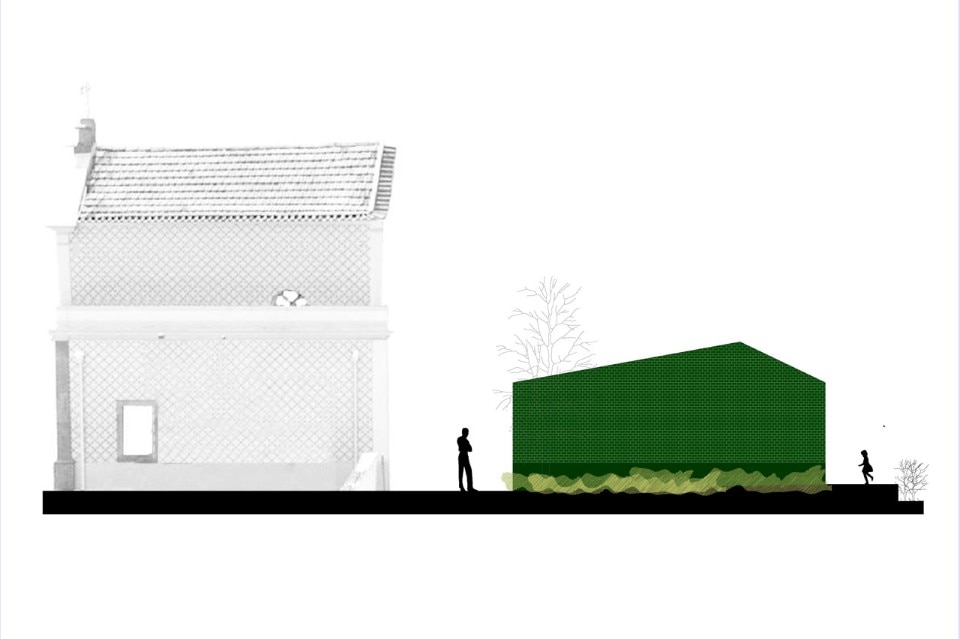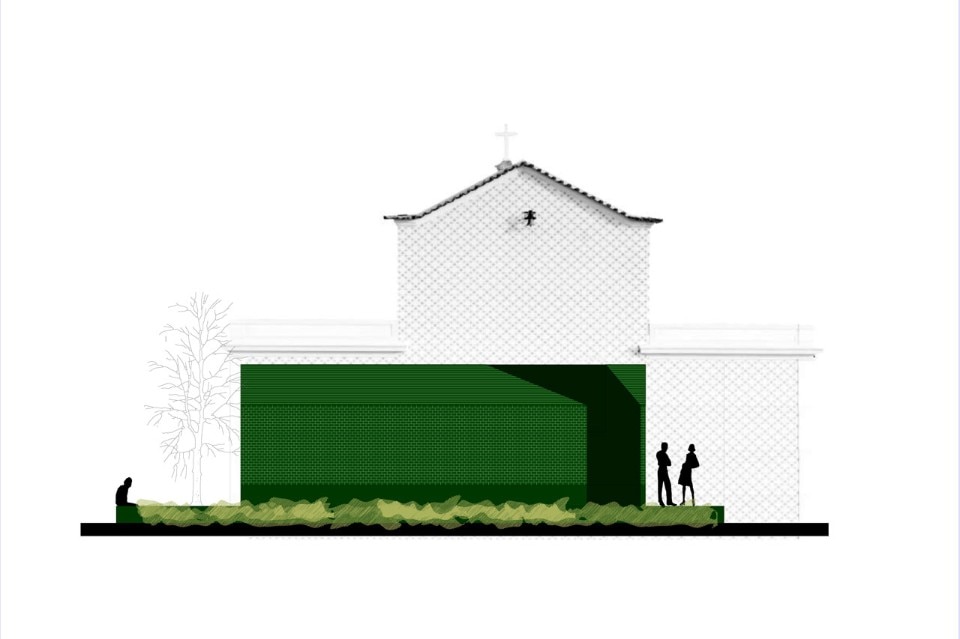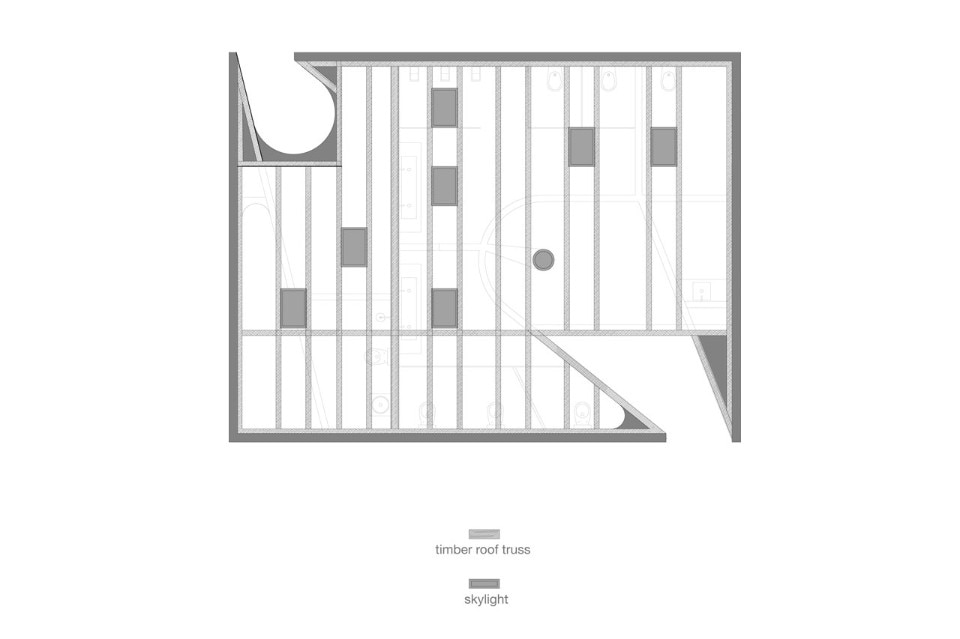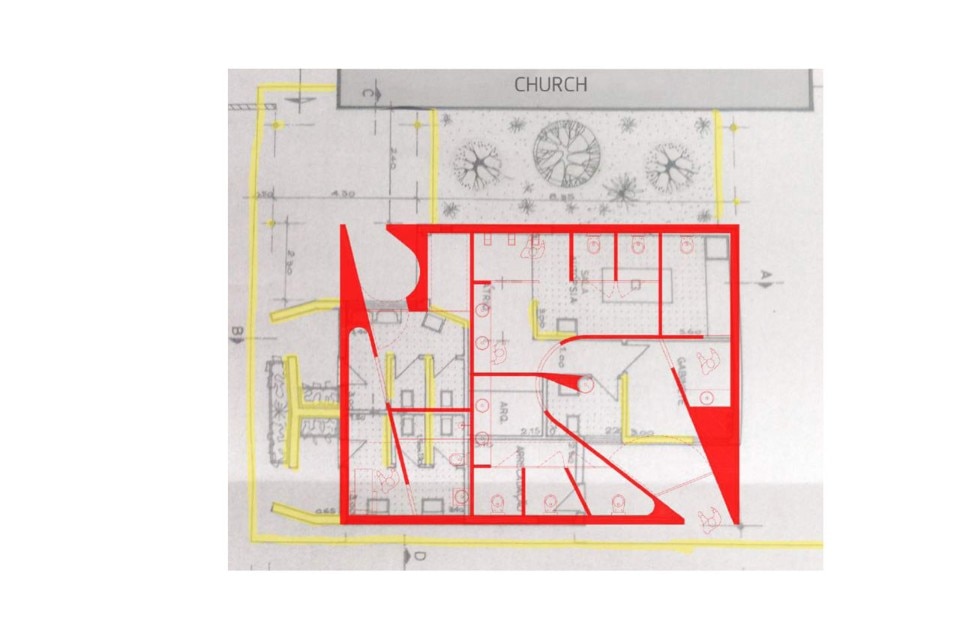 The building is divided in two parts, one for the toilets and one that supports the cemetery workers staff. The two entrances are opposite (the first south-east, the second north-west), and can be accessed through recessed voids. The main entrance takes the visitor into a large central space, lit by natural light, featuring typical Portuguese flooring that exits the building to the external perimetral path. Here are located the washbasins and the pivotal area, between female, male and accessible facilities.
Ventilation is natural, thanks to the north-south orientation. The exterior facade is clad in dark green ceramic tiles, related to the natural elements and highlighting the church next door. The interiors are all white and are naturally lit through skylights for luminous comfort.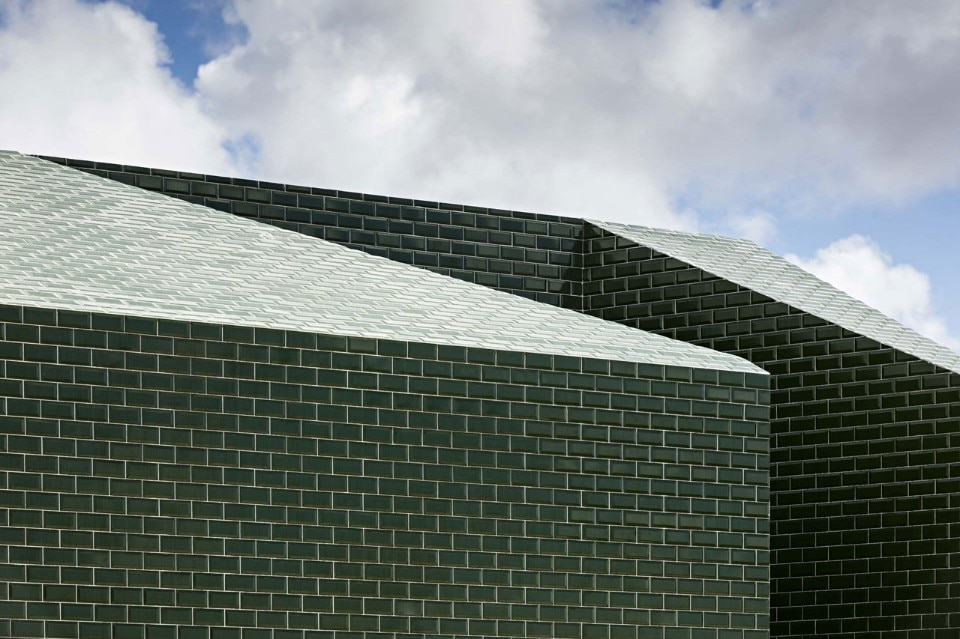 Project:

Where is the toilet, please?

Team:

Ricardo Senos, Sofia Senos (M2.senos)

Area:

85 sqm

Construction:

Workers of São Salvador Parish Council