London-based Studio Egret West designed Mayfield Park, a 6.5-acre park created by the Mayfield public-private partnership and opened to the public last week. It is the first city-centre park in 100 years and was built as part of a neighbourhood containing 1,500 homes, commercial spaces, shops and leisure facilities created by developer U+I and featuring the landscape architecture of British studio Gillespies.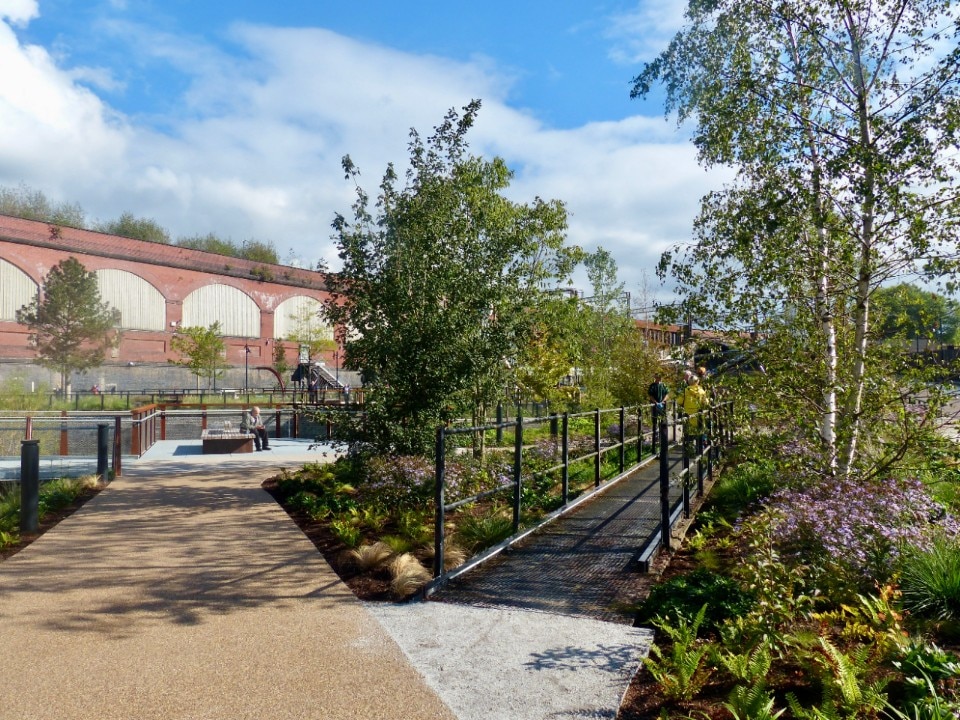 Located next to Piccadilly railway station, Mayfield Park stands in a formerly derelict area of Manchester and centre of Britain's textile industry during the Industrial Revolution. The surrounding historic buildings are being redeveloped as part of a larger project, including the vast Mayfield Depot, which was recently transformed into a cultural venue by Studio Egret West. The development of the park has been funded with £23 million of investment from the UK government's Getting Building Fund.

Mayfield also includes the longest uncovered section of the Medlock in the city centre, a 400-metre stretch of clear water, bringing it to the surface after a previous burial. The park contains 120 trees, 120,000 plants and shrubs, a large public lawn with amphitheatre-style seating, walkways along the river and a large play area.