In the autumn of 1954, Hurricane Hazel crossed southern Ontario and made landfall over Toronto, where it dumped most of its moisture, causing the worst flooding ever recorded in the city. After the tragic event, experts began looking for ways to prevent a disaster of that magnitude from happening again, aware, however, of the city's challenging geography – it lies on the northern shore of Lake Ontario and is surrounded by rivers to the east and west. Later, in the 1970s, officials in charge of Toronto's river basin began discussing with environmentalists the possibility of combining flood protection with the renaturation of the Don River, while in 2001 – with Toronto's bid for the 2008 Olympics – major redevelopment of the riverfront was planned but never implemented.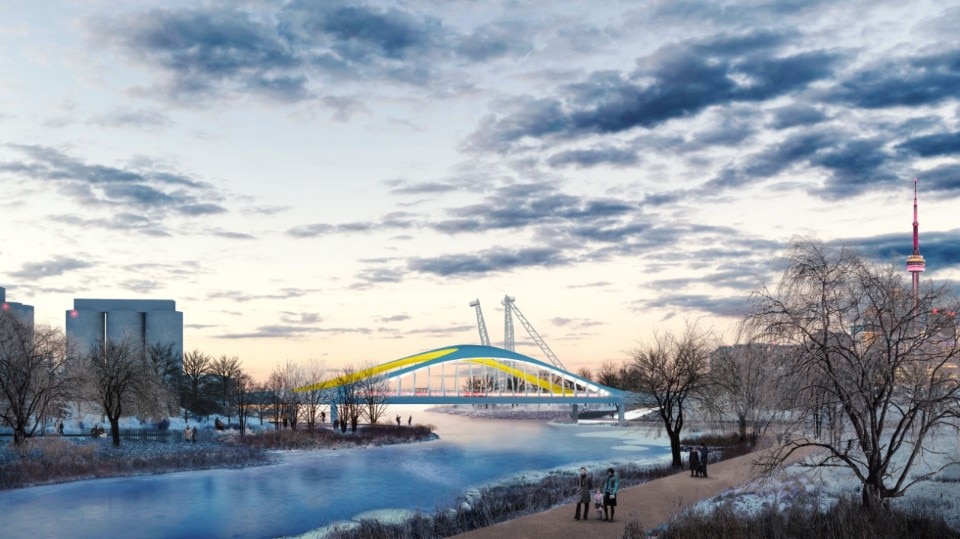 What thus began as a defensive measure to protect Canada's largest city from extreme flooding has evolved into one of the most ambitious urban resilience projects currently active on the globe.

With the Port Lands Flood Protection Project 600 acres will be remodeled into parks, a new river course, and new residential buildings for about 20,000 people. In particular, the new riverbed will meander until it flows into the lake, with its inner bends connecting the lake to wetlands for kayakers and serving as natural outlets. Its high banks will be bordered by hiking and biking trails. The new reservoir is designed to be able to handle a large storm with a flow of 1,500 cubic meters per second, two-thirds that of Niagara Falls.