After the feasibility study's approval and the public utility declaration, the project to build the French capital's first public transport cableway is now official. Paris will have its first aerial transport line by 2025: an urban cable car that will connect several suburbs in the south-eastern Parisian suburbs to the terminus of metro line 8. Covering a distance of 4.5 kilometers with five stations along its length, Câble A-Téléval promises to speed up travel from the neighborhood to the city center, facilitating connections between the network of schools, universities, hospitals, and public offices scattered throughout the area.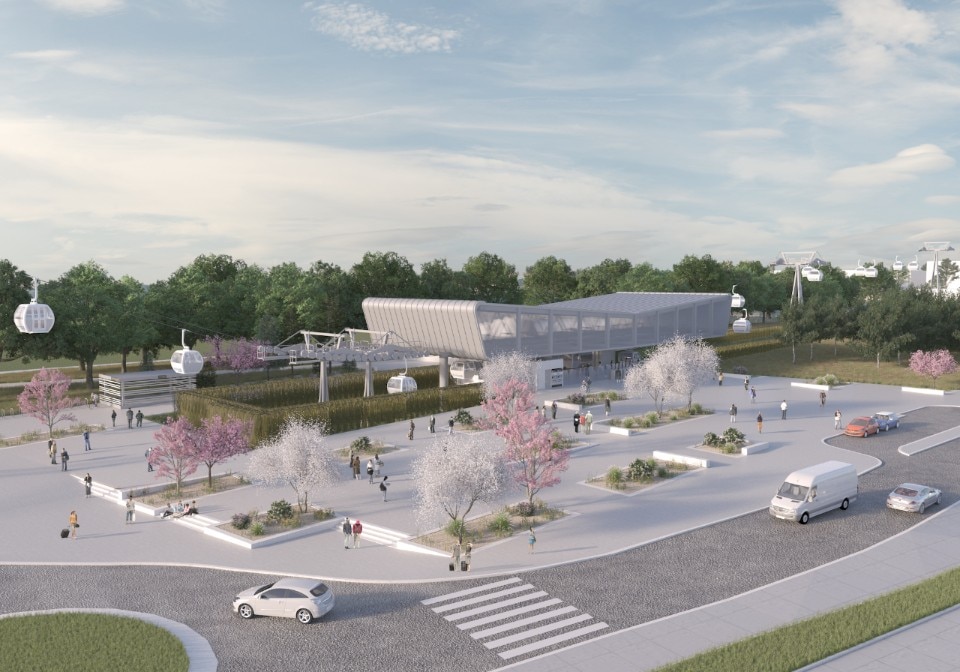 The first proposal for the new means of transport dates back to 2008, and has long been considered necessary also because of the high costs that would be involved in implementing the public transport system through conventional connections: in fact, this is an area that is not only rather hilly but divided by several existing urban infrastructures, including motorways, railways, and an extensive rail freight depot. With a planned cost of 132 million euros, the service would implement public mobility for about 20,000 inhabitants. The travel time over the entire route will be only 17 minutes, even at peak times, as the cable car can operate uninterrupted and unimpeded by other traffic.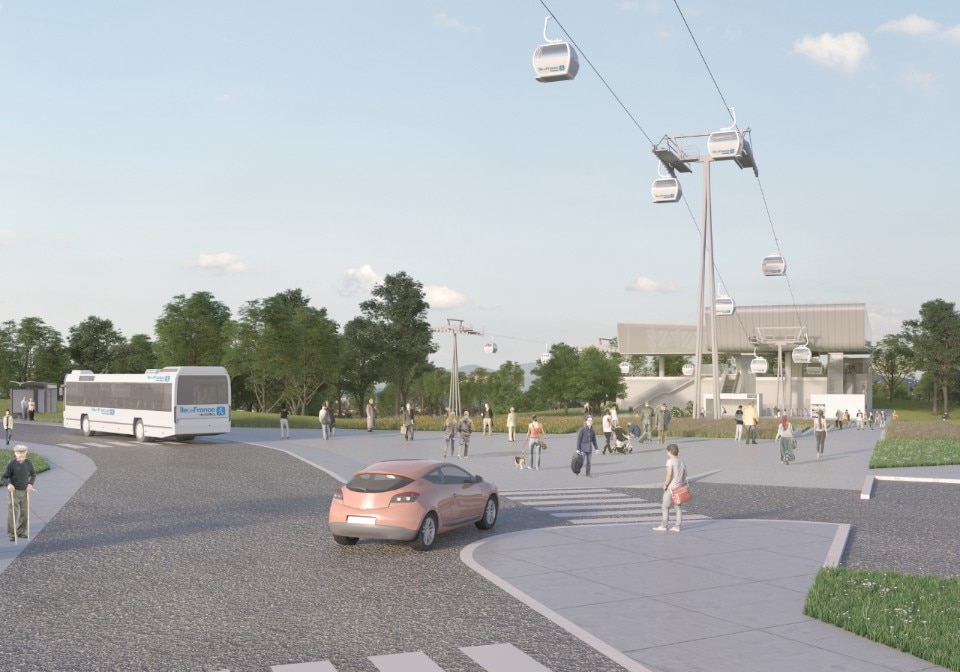 The project is part of a larger plan to expand the metro system as Paris continues its campaign to reduce car use, a long-standing project that is slow to develop to the outskirts of the metropolis.
Opening image: Paris, Câble A-Téléval, Pointe du Lac. Credits Cable A – Televal