This article was originally published on Domus 1039, October 2019
Every year in October for the last twenty years, the design world has turned its gaze towards the city of Eindhoven, home of Dutch Design Week (DDW), one of the most important events on the Northern European calendar.
Firmly embedded in the city hosting it, the fair welcomes more than 350,000 visitors from abroad, showing work by 2,600 designers presented in exhibitions, lectures, public events, B2B, awards, meetings, parties and the DDW Music Festival, all going on at more than 100 different locations.
Over the years, the DDW has become a real powerhouse of urban development for strategic growth in the Dutch city, the former location of the Philips factories. Here the concept of "design" gains a broader significance, ranging from the product to the urban scale, with the focus strongly on research, innovation and experiments with the themes of the city of the future. More than products, it imagines lifestyles. The event is enriched every year by ambassadors/curators chosen internationally and asked to define the main lines of study and research for each edition. They also advise the city administration about themes and areas worth thinking about and investing in to drive urban growth, which has been rising steadily for some years now.
Founded in 1998 as "Design Day", DDW officially gained its present form only in 2005, after being the "Week of Design" from 2002 on. Then in 2008 the Dutch Design Foundation was set up to manage the event. Its present director is Martijn Paulen.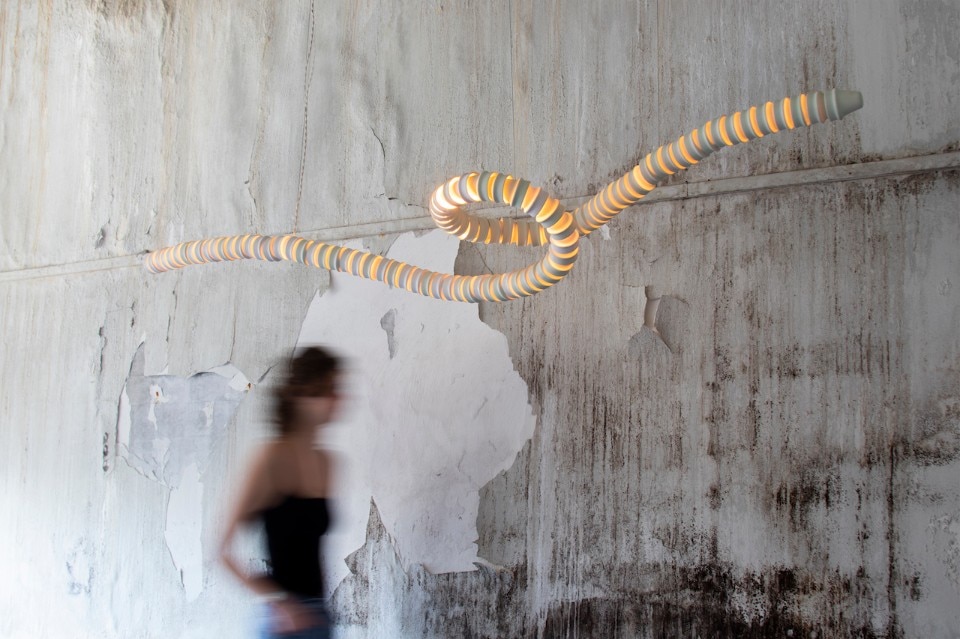 Design Day's first venue was a disused building owned by Philips, the company that drove the city's growth for much of its history. Eindhoven always depended largely on the industrial activities of the Dutch colossus from the time it was founded until it decided to move manufacturing offshore to China (in the 1980s), its first economic difficulties (1990s) and the final removal of its administrative headquarters to Amsterdam in 1997. This left many of its buildings empty awaiting new uses. The historic design school Akademie Industriele Vormgeying Eindhoven (founded in 1955) initially filled the void. Renamed the Design Academy Eindhoven that same year, it moved its haedquarters to one of Philip's major buildings, De Witte Dame ("White Lady"), together with the DDW located in the Strijp-S district, which, was gradually renewed.
While other European cities focus more on the commercial aspects of an event like Design Week, Eindhoven realised its potential as a driving force in the systemic growth. It chose to give more space to research and experimentation through a broad-based event capable of strategically regenerating the urban fabric. The goal for the city's post-industrial future was to invest in innovation and knowledge, put creative artists in touch with manufacturers to enable designers to produce their projects, help companies open new markets and the city to find new areas to support its economic and urban growth. Brainport Eindhoven, an initiative developed on the knowledge economy, aims to attract companies and creative, technological and development hubs to the city and its region, in keeping with a coordinated strategy backed by the public administration, local companies and Eindhoven University of Technology.
This operation has made the formerly lacklustre city of Eindhoven a pole of attraction at the European and global level for the design sector and much else.
The city chose to give more space to research and experimentation through a broad-based event capable of strategically regenerating the urban fabric
The DDW has proved itself an effective and promising urban testbench. In recent editions it has extended its visionary, transformative approach to the whole city. Abandoned Philips buildings Strijp-S and Strijp-T north of the centre have been made over with major public and private investments. Today they house several technology multinationals and other research and training centres together with designer studios, start-ups, small business in the service sector, restaurants, cafés and shops. This process of revitalisation has incorporated new forms of production with residences and offices set in a fertile and sustainable creative ecosystem. The inner city itself has acquired an increasingly important strategic, social and economic role. The growing demand for housing and workspaces has resulted in a need to imagine experimental forms of reuse combining densification and improvement of the environmental and built heritage. The vision of the city's future is ambitious, with long-term planning reinforcing its new identity and strengthening its structure. This is making it sufficiently resilient to accommodate future growth and possible social, infrastructural and environmental changes.
The heightened local and national role of Design Week ha salso coincided with a steady increase in its international appeal. Its effort to present itself as a node in a global system of knowlwdge and creativity is reinforced by initiatives such as the circuit of World Design Weeks, with DDW as one of the founding partners. A network of more than thirty design festivals around the world, organised with a coordinated agenda, it fosters trade-offs and synergies between cities, academies, research centres and producers. In this way it promotes exchanges and creative partnerships regardless of borders and protectionism.
Alessandro Frigerio is a researcher and lecturer at the Milan Polytechnic. Simona Galateo is an architect and curator.