Samsung was the first big smartphone manufacturer to announce a foldable device, rapidly followed by Huawei with its Mate X. Samsung Galaxy Fold has had a troubled history, with a delayed released due to technical problems: simply, the device wasn't ready to hit the market, as it did at the end of 2019.
Meanwhile, Motorola launched Razr, a more affordable foldable phone, which had a huge success among media and public. It's a different kind of "smartfold": while Samsung and Huawei's devices are sized as smartphones, but can open up to become a tablet, Razr has a vertical foldable design. It's a smartphone that you can fold and easily put in your shirt pocket.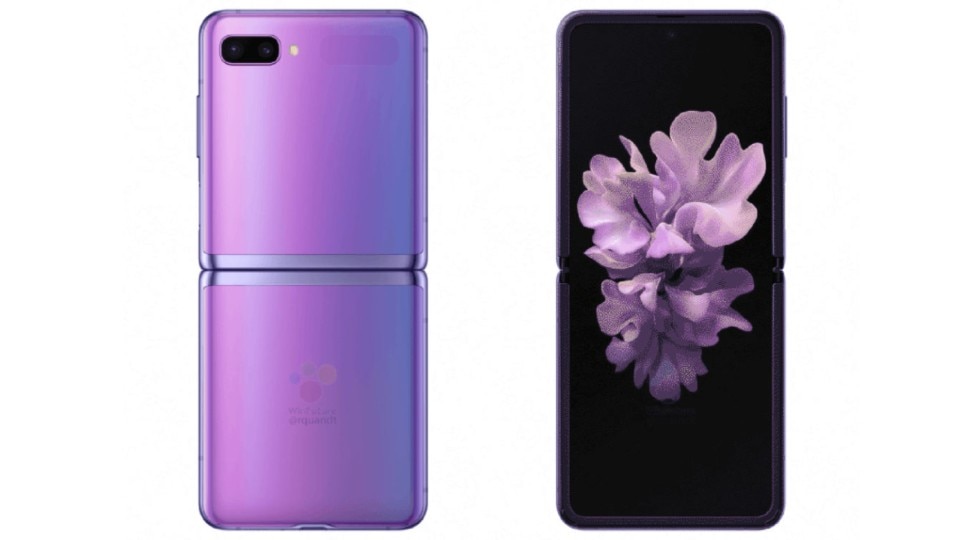 Rumours of a similar device by Samsung started more or less when Galaxy Fold hit the shelves. Now the German website WinFuture has leaked the official renders of the new device from the Korean company. It's called Galaxy Z Flip and will sport a 6,7-inch, 22:9 aspect ratio OLED display covered by ultra-thin glass and not plastic, which caused many problems on the Fold. Three are the cameras: dual on the back, and a hole-punch selfie lens. Renders show an "L" position which could be useful to sit the phone on a surface and take a selfie or make a video call. With no 5G, Snapdragon 855+ processor on board and 8GB of RAM, specs reported by WinFuture sound just normal, but that's not a problem: as Motorola did with Razr, Samsung intends to sell the Galaxy Flip, which will be probably priced around $1,500 at launch, relying mostly on its unique and futuristic design.