Named Eames Office x Reebok Classic Leather, the new Rebook collection of trainers reimagines three classic designs items created by the Eameses, who are considered to be two of the most influential designers of the 20th century: the Eames Elephant, Eames Coloring Toy and rosewood material, often used by the designers for the furniture.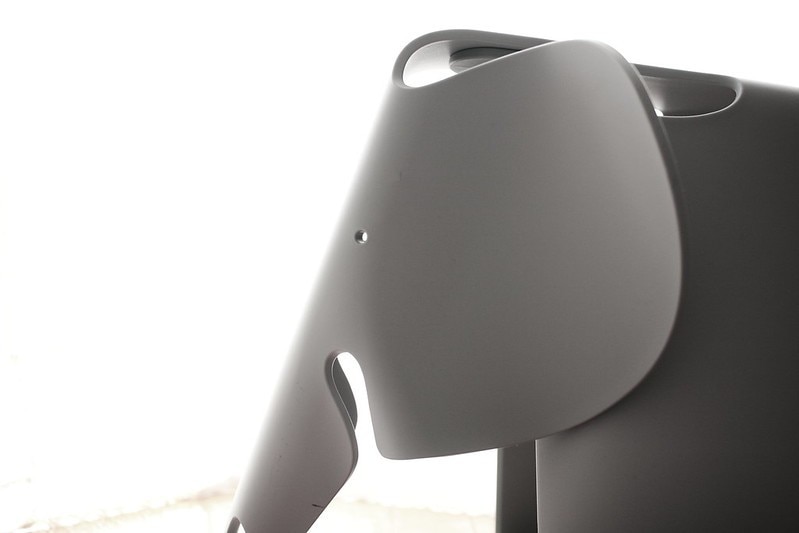 Each pair of trainers takes the Reebok Classic Leather as a base, incorporating elements from the Eameses' designs. The Classic Leather Elephant trainer was informed by the Eames Elephant, the children's toy developed in the 1940s. The distinctive shape of the toy has been added to the trainer as a removable elephant face that covers the laces. The Classic Leather The Coloring Toy is covered in geometric outlines, which people can colour in to create their own personalized shoes. Its insole features the original Eames Coloring Toy logo. For the Classic Leather Rosewood, Reebok mimicked the woodgrain appearance of rosewood, which has been used for several chairs and ottomans designed by the Eameses.
This is the second collaboration between Reebok and Eames Office and with this collection Reebok aims to balance wearability with collectibility. As with the previous collection, all of the shoes will be packaged in a shoebox informed Eames house, also known as Case Study House No. 8, in Los Angeles.