Thanks to the remote work that has allowed many to move without losing their jobs, Airbnb is looking for a guest ready to live for a year in Sambuca di Sicilia – named in 2016 "Most beautiful village in Italy" – and become host of a three-story house completely renovated. The only condition is to be of age and rent one of the rooms of the house for at least nine months, keeping the proceeds as well. It sounds like a dream, but in reality it's quite a challenge.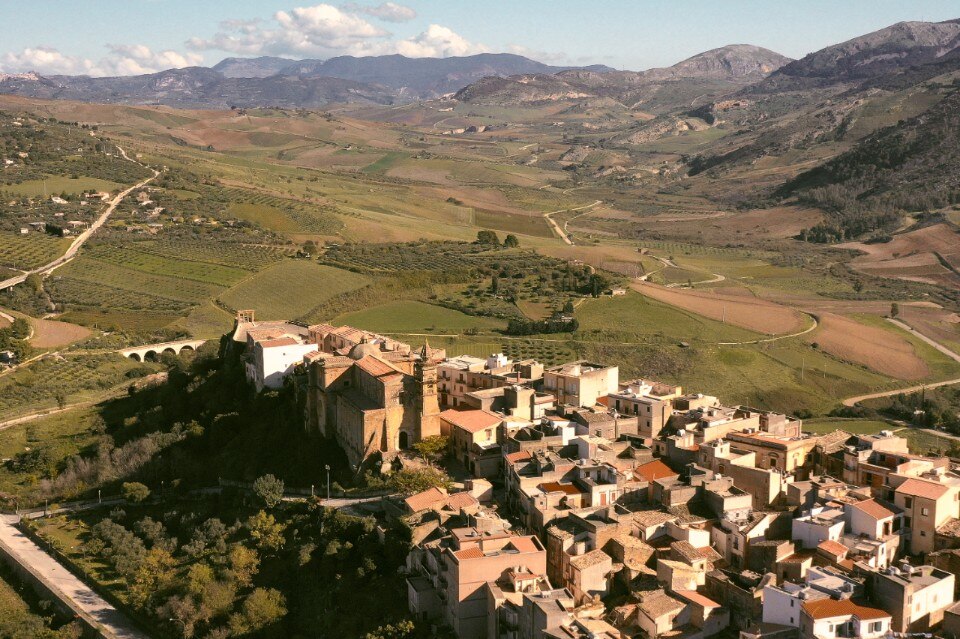 The short-term rental company – famous for its experiments related to living – intends to encourage a conscious tourism and promote in the world the cultural landscape of rural Italy, inserting itself in the framework of the call of "Houses for 1 euro", promoted by the village already in 2019 to stem depopulation and enhance its architectural heritage.
Sambuca di Sicilia, as we see it today, has its roots in the years of Arab domination, of which the Saracen quarter remains intact, with its characteristic narrow and winding streets, sometimes blind, enriched by small courtyards. The property entrusted to studio Didea by Airbnb – characterized by vaulted rooms, walk-in rooms and wooden ceilings – stands where the castle once stood and the renovation has remained linked to the pre-existing material, morphological and structural features.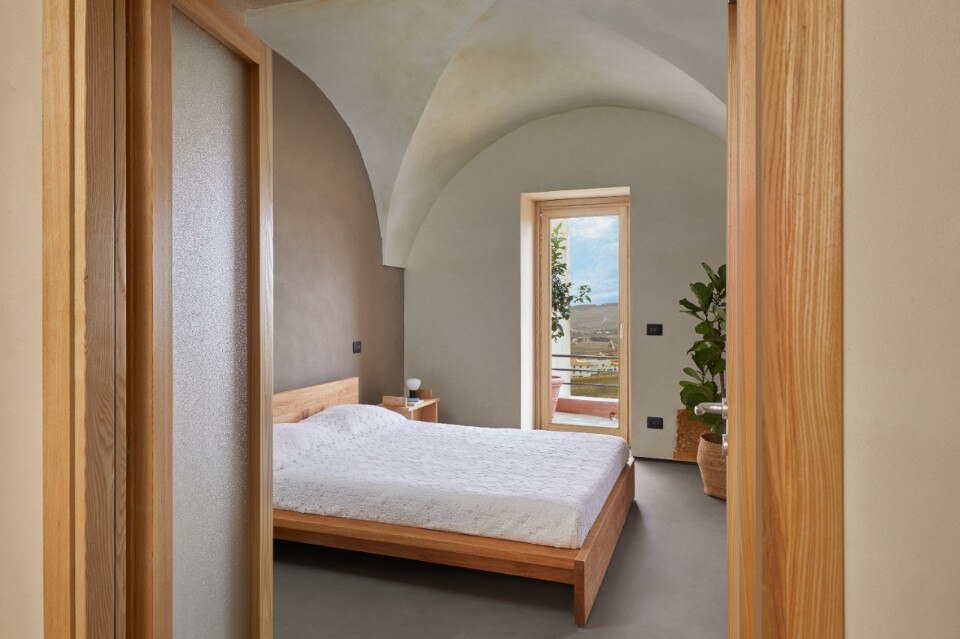 Studio Didea focused the project on the vertical distribution elements: two self-supporting stairwell volumes that contain various functions. Made of solid sheet metal painted in red and green, these volumes create a contrast with the neutral and natural tones of the other materials that make up the walls and floors – in lime and raw earth – and, being perforated, allow the passage of light. The intervention was then completed by a third volume, made of mirrors and mdf lacquered in mustard color, which houses a bathroom and a small ladder to access the loft. The master bedroom and the kitchen are the only rooms with a specific use, while the other spaces have been designed to take a flexible configuration, with respect to the needs of those who will live them.
Strengh of the project is the "Sicilianity", an atmosphere conveyed by lights, shapes and materials. By intervening with sensitivity and dosing the elements foreign to the territory, studio Didea seems to have succeeded in obtaining a space capable of welcoming guests from all over the world, while maintaining a clear local identity.