Pretty? Ugly? Perhaps these are categories that shouldn't even apply to a pair of earbuds. What is certain is that the Ear 1s, the first product from Nothing, the new company created by former OnePlus co-founder Carl Pei, are something else. They take their inspiration from the AirPods and the thousands of clones that followed them, and remove the space-age aesthetic, that is, that plain white anonymous shell, to showcase precious internal details such as microphones, touch sensors, circuitry, and magnets. Rumor has it that assembling the Ear 1s is so difficult that many factories in China refused to work with the startup when Carl Pei knocked on their door.
A red and a white dot distinguish the right from the left. Something similar happens in the charging box, where rounded white surfaces alternate with transparencies, making it look like a miniaturised moonbase. Tiny inscriptions add an even more space-tech touch to the whole thing.
Before launching this version on the market, also in collaboration with Teenage Engineering, the Swiss audio company that combines great sound quality with hyper-nerdy imagery, Nothing had launched an earphone concept that was certainly more disruptive and probably more elegant - a snail-looking capsule with a shortened stem that turned harmoniously into a cylinder.
With Nothing, Carl Pei has in some ways revived OnePlus's original mission – before the brand turned into a sophisticated nerd-friendly alternative to more prestigious names – by bringing to the market a disruptive product that can compete with flagships while still being much cheaper, as different as possible, confident in its flaws and so well-finished to become a cult among enthusiasts.

Undoubtedly, the Ear 1s has a unique charm thanks to their very particular aesthetics, their unexpected sound performance for a cost of around 100 euros, and theircoordinated image, which is perhaps the best thing Nothing has brought to the table - and let's face it, Nothing has one of the most beautiful logos in the field of consumer electronics.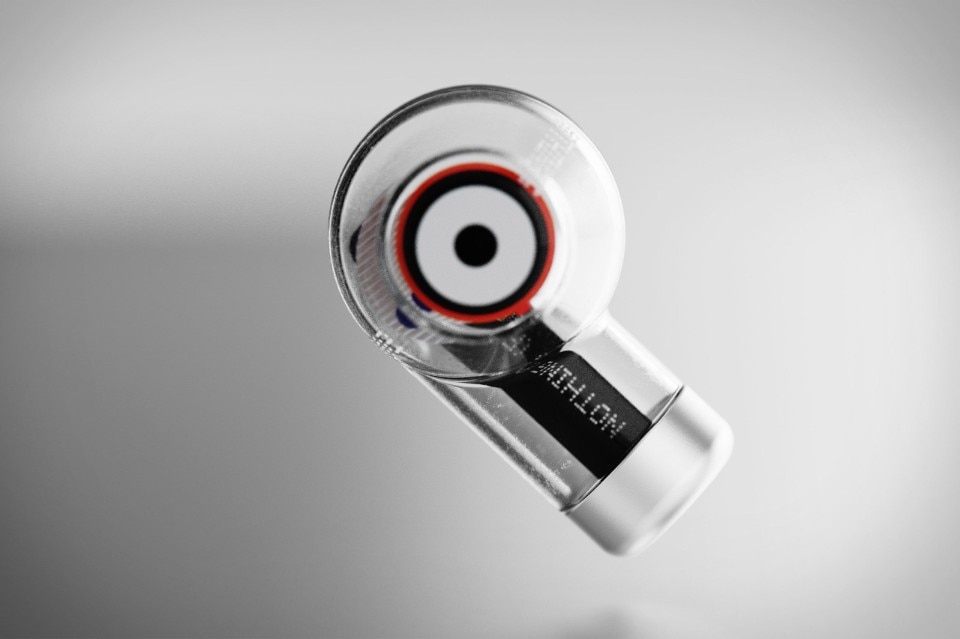 On the other hand, there are a few flaws: I tried the earbuds for a few weeks, and during that period I often found that the left earbud wouldn't charge; pairing the earbuds to multiple devices is extremely complicated; there are very few customisation options and the case is perhaps overly large. Noise cancellation is okay, but you're never fully isolated in traffic or on public transport. However, the Ear 1s are different, fresh, and software updates are improving them month after month since they have been launched in July. They're not the best earbuds around, maybe not even the most affordable, but they're different enough to inspire other innovations in a market where almost everything seems to be a copy of a copy of something that's already been copied.
All images are courtesy of Nothing. This review is based on a sample provided by the company.