"We've stayed true to our initial vision of providing a better alternative to the car", says in a press statement Adrien Roose, co-founder and CEO of Cowboy. The Belgian brand is one of the most appreciated manufacturers of pedal-assisted electric bikes. Cowboy e-bikes feature a sporty design, a removable battery (2.4kg) and a streamlined but sophisticated approach that employs just a single assistance level, with no buttons or gears.
The new Cowboy 4 is an upgraded version of last year's Cowboy 3, while the brand new Cowboy 4 ST features a new form factor, with the company's first step-through frame, optimized to suit riders 160-190cm in height. Both bikes benefit from a new powertrain (+50% more torque than last year's model) and a "cockpit" with a Quadlock mount to access real-time informations while charging the smartphone. Obviously, the phone will need a Quadlock case.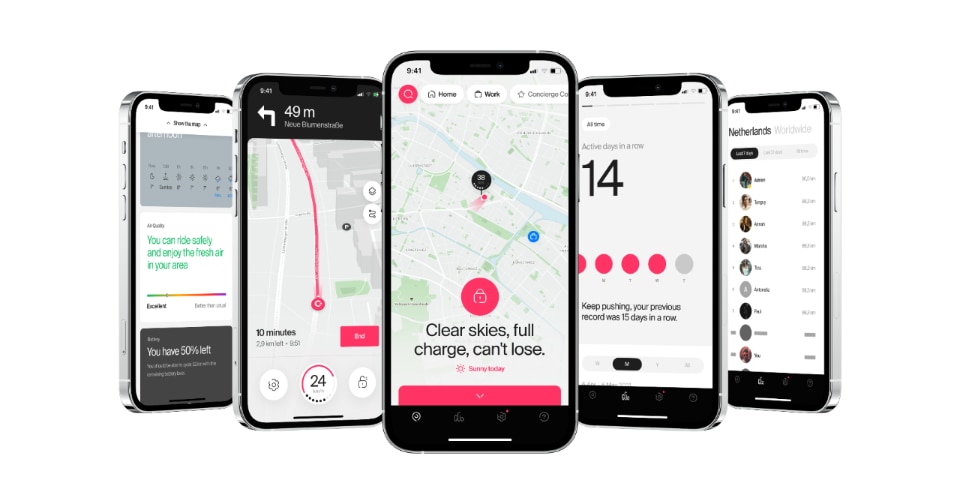 The 250W motor resides in the rear wheel and assists up to 25km/h, (which also happens to be the UE limit for electric bikes assistance, ed.). Cowboy also redesigned the app, trying to achieve "some mix between Strava, Peloton and Pokémon Go": Andrian Roose says that "by designing two frame types featuring our first-ever step-through model, an integrated cockpit, and a new app, we are now able to address a much larger audience and cater to many more riders to move freely in and around cities". Both Cowboy 4 and Cowboy 4ST are priced €2,490 and are shipping in September and come with the brand's theft insurance and assistance in selected countries and cities.