To launch the new iPhone, Apple opts for a digital event that looks like a movie. From the stage of the empty Steve Jobs Theatre, Tim Cook presents the new iPhone, which starts a new era: it's the first iPhone that can access to 5G networks and a download speed of up to 4 gigabits per second, as the American carrier Verizon pointed out during the keynote, and announcing that "5G just got real". For example, practical applications are the new NFL app that lets you watch a match from 7 points of view side by side. 5G is introduced in the entire iPhone 12 lineup, which features a new design, that reminds of the iPhone 4, losing the rounded angles on the sides, featuring flat sides. Some specs: it's thinner, lighter, with smaller bezels than the iPhone 11; it comes in five colors; the new display has twice the pixels when compared to iPhone 11, and uses "ceramic shield", which is much tougher than any smartphone glass, Apple says, with 4x better drop performance. With this phone, Apple makes the transition from LCD to OLED.
The new chipset, the A14 Bionic, can do 11 trillion operations in one second and is 80% faster. 
The camera gets a faster lens, with a larger aperture (f1.6), and a night mode for the ultrawide lens. Exploiting the potentials of computation photography, and thanks to the new lens, photo performance gets better than before with astonishing results, especially on video recording, Apple says. 
And there's also a "mini" version of iPhone 12, with a 5.4" display, versus the 6.1" of the standard iPhone.
iPhone 12 Pro
There also are two new Pro models, bigger, more powerful, with better camera performance. The iPhones Pro 12 have larger displays, 6.5" and 6.7", but the same form factor of last year's Pro lineup. The camera system is composed of three lenses, one ultrawide, a wide, and a telephoto lens. On the Pro Max, there's an improved telephoto camera of 62mm, for better optical zoom. The sensor is 47% larger, and there's an improved OIS system. Apple also introduces a new RAW format for photographers, improved by computational photography. It's also capable of recording native HDR videos and editing Dolby Vision recordings directly in the Photos app.

The camera also features a LiDAR scanner, like the one on the iPad Pro, which enables better low light photography performances and augmented reality applications.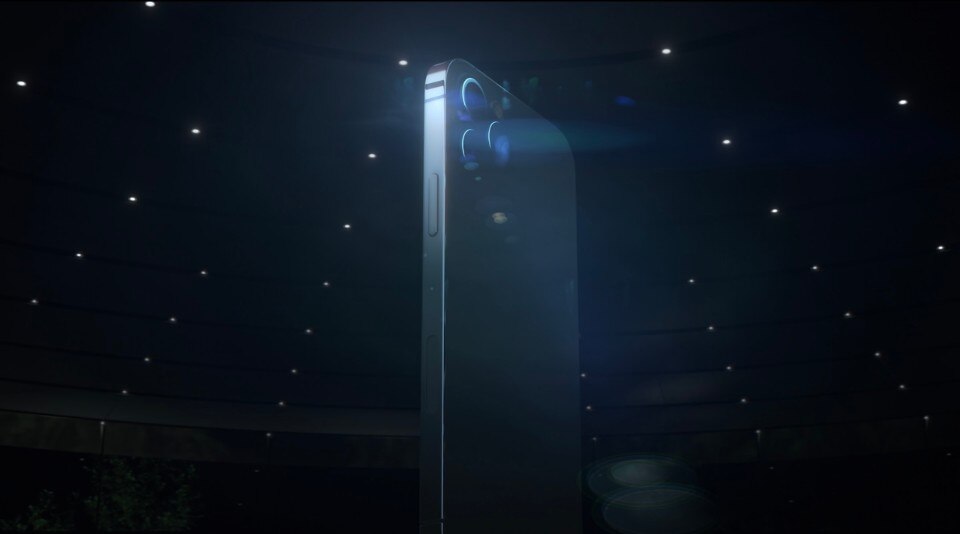 New chargers
Apple revives the "MagSafe", a term used for MacBook chargers before the introduction of USB type-C, that now comes back as a wireless charger for the iPhone, which magnetically connects to the back of the phone. There's also a MagSafe wallet, that's a small portable charger to enhance your battery life, and a MagSafe to charge both an iPhone and the Apple Watch.
Sustainability
Apple won't provide anymore adapters with its phones, which will be delivered in slimmer boxes, cutting carbon emissions. 
HomePod Mini
Easy to use, connected to other devices, with high privacy standards. This is Apple's recipe for designing new devices. And it's applied as well to the new HomePod Mini, which comes in a moment where we're more focused on the homes that we used to be. It's small, as the name says, spherical, it lightens up when you invoke Siri or an iPhone is near and perfectly syncs to other HomePods or HomePods Mini. Of course, Apple focused on making it sound the best a small device like this could, using the computational power of the S5 chipset. But the real power of this little speaker, obviously, comes from Siri, the digital assistant that recognizes each member of a family's voice, giving personalized responses. With HomePod Mini, "we've made the smart home simple", Apple says. And there's a new app, called "intercom", for family communication. Apple stresses out that nothing that you say goes out from your home. HomePod mini is available in black or space grey.