Based at the iconic Vitra Campus in Weil am Rhein, a stone's throw from Basel, Vitra is not only one of the most important design companies, it is also committed to supporting – starting with the Vitra Design Museum itself – an important cultural outreach programme, promoting understanding of the role of design and architecture in shaping the future we live in.
In recent years, the design company has started to organise a calendar of short digital events called Vitra Sessions, geared towards exploring how offices, homes and public spaces are evolving. The format brings together key talks by experts working in different sectors and disciplines, offering conversations about the world of design, product news with practical advice for individuals and companies as well as creative insights into the world of furniture design and well beyond. As part of this calendar of events, on 20 October, Vitra will host a digital session dedicated to the French constructeur Jean Prouvé.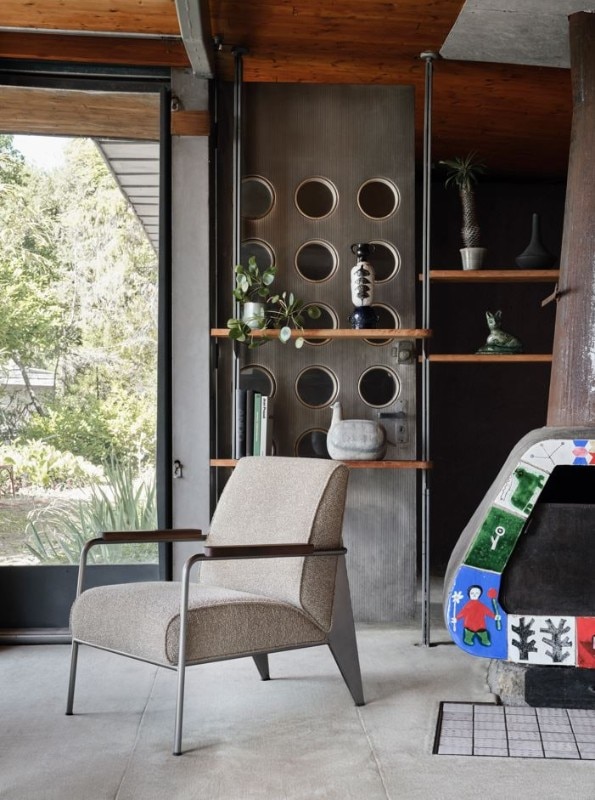 The 40-minute Vitra Session on 20 October 2022 will focus on Prouvé's multifaceted oeuvre, in dialogue with his daughter Catherine Prouvé. We will also explore the Prouvé archive at the Vitra Design Museum in the company of President Emeritus Rolf Fehlbaum, Vitra's Chief Design Officer Christian Grosen and CEO Nora Fehlbaum.

In particular, Rolf Fehlbaum purchased an Antony Chair from Jean Prouvé, dating from 1954, during a visit to Paris in the 1980s. This purchase marked the beginning of the world's most comprehensive collection of furniture by the French designer, which the Vitra Design Museum oversees today. In close cooperation with the Prouvé family, selected projects finally went into series production in 2002, with the aim of making these products that had somewhat fallen into oblivion accessible again to a wider public. "For me, Jean Prouvé was the French counterpart of Charles and Ray Eames: they share a combination of structural honesty and the resulting creative expression of timeless beauty," Fehlbaum explains.
Born in 1901, Prouvé survived two world wars and met the challenges of his era by developing a new 'construction philosophy". Based on the principle of rational manufacture, he "designed furniture that was robust and free of artifice, as well as buildings that could be disassembled, modified and transported.

To participate in the digital session, simply add the date in your calendar and log in via the link in the calendar just before the session.