A modular sneaker with organic traits that stimulates sensoriality. The new Nike Ispa Link – available from today in four different colourways –  may at first appear like sneakers designed for long explorations, but not for your usual rambling trip. In fact, they represent the proposal for a new footwear, moving between utopia and dystopia, conceived to face the streets of the metropolis of the anthropocene. 
The new Nike Ispa Link look like the footwear design application of the visions of the Mutoid Waste Company – the British artistic collective born in the '80s under the inspiration of Mad Max comics, which by the end of the millennium, with its communes, raves and traveling performances, became a countercultural symbol. It is no coincidence that the philosophy behind the Ispa line – originally announced by Nike in 2018 – is one of, metaphorically, rummaging through waste. So explains Noah Murphy-Reinhertz, Sustainability Lead for the Nike Explore Team, the research department that from the firm's headquarters in Beaverton, Oregon, envisions the technological and design development of the brand.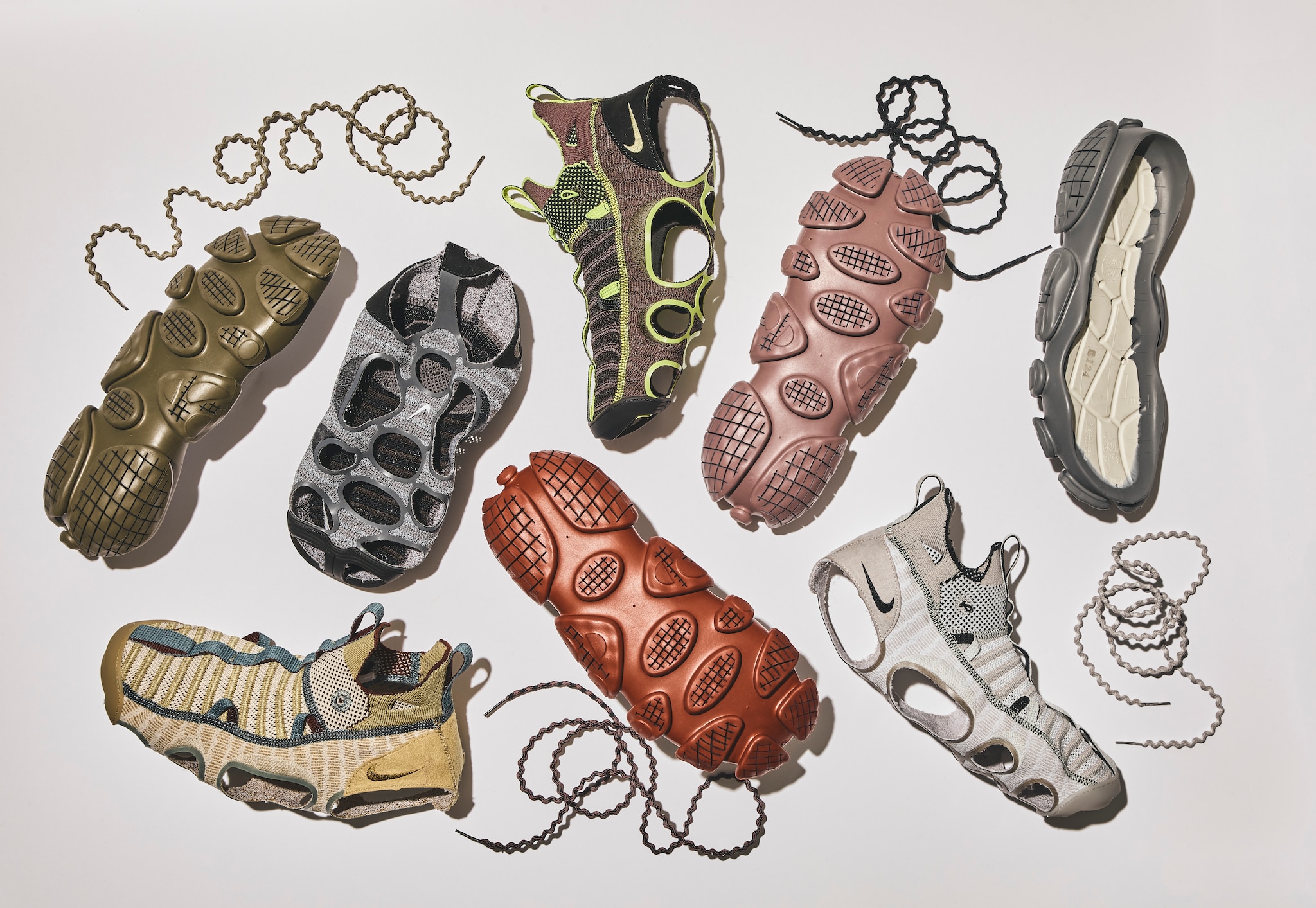 Nike Ispa Link
Nike Ispa Link
Nike Ispa Link
Nike Ispa Link
Nike Ispa Link
Nike Ispa Link
Nike Ispa Link
Nike Ispa Link
Nike Ispa Link
Nike Ispa Link
Nike Ispa Link
Nike Ispa Link
Nike Ispa Link
Nike Ispa Link
Nike Ispa Link
Nike Ispa Link
Nike Ispa Link
Nike Ispa Link
Nike Ispa Link
Nike Ispa Link
Nike Ispa Link
Nike Ispa Link
Nike Ispa Link
Nike Ispa Link
Nike Ispa Link
Nike Ispa Link
Nike Ispa Link
Nike Ispa Link
Nike Ispa Link
Nike Ispa Link
Nike Ispa Link
Nike Ispa Link
Nike Ispa Link
Nike Ispa Link
Nike Ispa Link
Nike Ispa Link
Nike Ispa Link
Nike Ispa Link
Nike Ispa Link
Nike Ispa Link
Nike Ispa Link
Nike Ispa Link
Nike Ispa Link
Nike Ispa Link
Nike Ispa Link
Nike Ispa Link
Nike Ispa Link
Nike Ispa Link
Innovation begins from waste
The sneakers belong to Ispa, a line whose acronym – Improvise, Scavenge, Protect, Adapt – encapsulates the philosophy with which Nike, 50 years after its foundation, strives to picture its future.
It is specifically in the term scavenge, the act of digging through trash, that we trace the manifesto of the new Nike design.

As Noah Murphy-Reinhertz tells Domus, the outcome of this philosophy is intended to be "a radical expression of designing with waste". "We looked at all the sources that were available to us and we said 'how can we get the most out of that and back into the product?'", he adds.
The modular and circular design of Ispa
The roots of this new dimension for Nike are necessarily linked to the topicality of the debate on sustainability that permeates both the world of design and that of fashion. Hence the idea of ​​modular sneakers, to be assembled today, and disassembled tomorrow to foster the opportunity of giving life to new models.
As Darryl Matthews, Vice-President Catalyst Product Footwear Design, explains, "One of the challenges is designing to disassembly, thinking how to undo."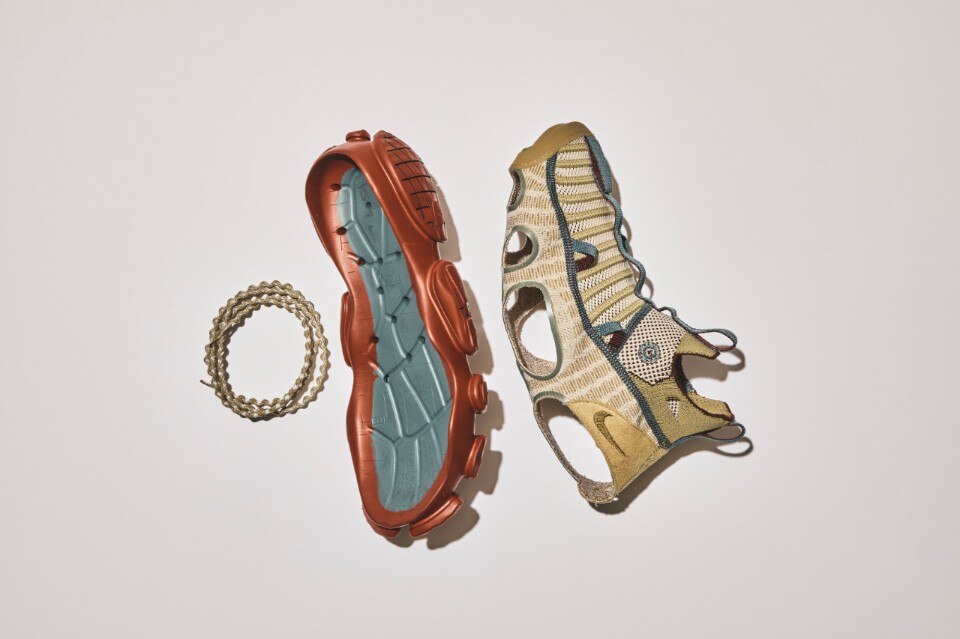 A deconstructive construction process that Nike aspires to show in the photographs coming with the new Ispa Link, presented with playfulness as the outcome of three components: a sinuous and ultralight sole, with a quasi-lunar yet strongly contemporary feel, an upper in knitted fabric and laces which look equally organically-sourced.
"We want the system that makes the product to exist within a circular system, one which is leakproof, which sends the product to be used and loved but also to send it back. We know that the system has to be bigger than any individual product. Can these materials be regenerative?", questions Murphy-Reinhertz.
Carbon free sneakers: utopia or near future?
For Nike, conceiving sneakers that are recyclable and reusable in their individual components is linked to the search for new materials with the lowest possible environmental impact.
This approach, which is also a crucial commitment, necessarily unfolds through the rethinking of production techniques. This often encompasses using already available machinery, as happened with the Flyknit fabric. "We took existing knitting machines and said 'could we knit the upper of a shoe?'. It sounds crazy but the innovators dug right into that and made it work," says Seana Hanna, Vice President of Sustainable Innovation, "There is little waste and all that yarn can be used in recycled content, like recycled polyester. We want our products to have as many lives as possible."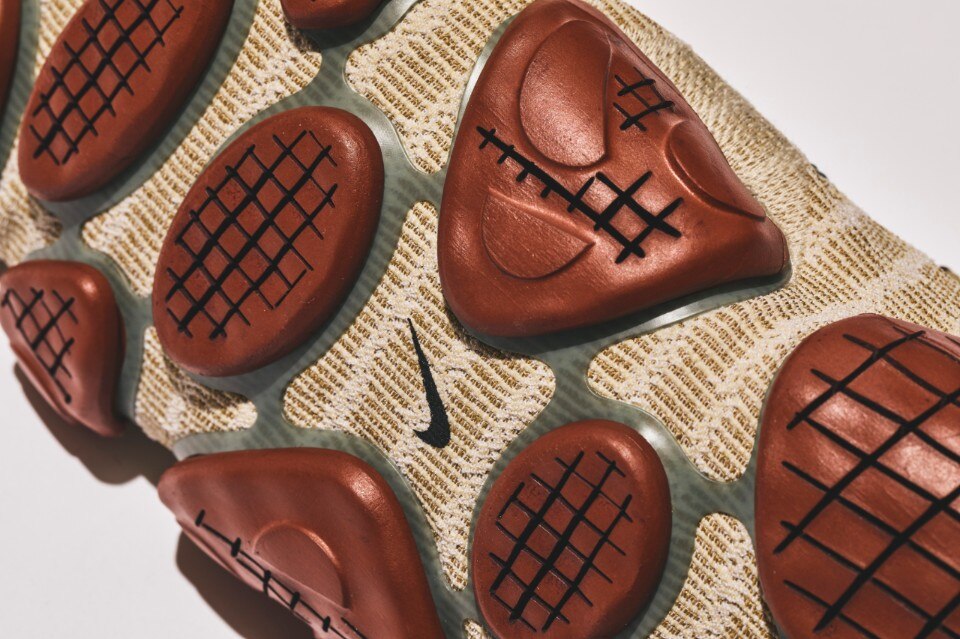 This undoubtedly long-term goal, though, seems to have a utopian nature, especially in Nike's ambition to persuade the entire supply chain to cut the carbon footprint down to zero, changing not only the materials employed but also the production dynamics.
However, technology and design once again establish a dialogue. 3D printers – already used by Nike to obtain moulds capable of interpreting the specific needs of individual athletes as accurately as possible – could represent the key to home-prodcued, made-to-measure sneakers with a reduced environmental impact.

A scenario about which Nike doesn't give too much away. "As you go further and further on with technology and tools become more and more accessible, the exchange between athletes and Nike can become much more fluid. It's not where we're at today yet, but that kind of exchange with consumers is just an extension of what we already do," explains Noah. The deadline? The next 50 years.
Updating the founders' philosophy
On a closer look, what at first glance may seem like a utopia actually is an integral part of the design approach that has accompanied Nike since its foundation. This is encapsulated in the mantra "form follows function and footprint" that guides chief designer John Hoke, who says "the future is unwritten, but not unimagined".
But it can also be traced in the way the firm's headquarters, which are homed in the impressive new Serena Williams Building, establish a very close dialogue with the surrounding environment. Developed by Portland's studio Skylab in partnership with landscape architects, the site is home to federally protected wetland, nurtures local species like salmon and employs recycled material and woods sourced from sustainably managed forests.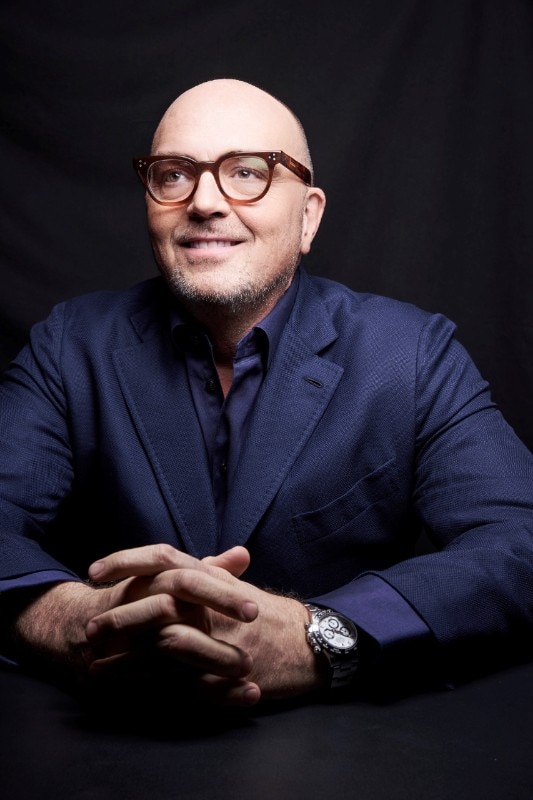 Reinforcing Hoke's concept, a series of display cases in the conference room store prototypes and old models. These serve to remind us how Nike's design philosophy is a continuous stream which, as Hoke explains, has always interpreted the zeitgeist of sportswear technology in various historical moments.
Simply take two shoe models from the 2005 Considered Series, which 15 and counting years ago (jointly with the Reuse-A-Shoe initiative) already introduced uppers featuring yarns with an organic taste to them. It therefore doesn't seem like a coincidence that the new Ispa Link come with a distinct '00 vibe, a leitmotif that is saluting – even outside of sportswear – the consecration of a generation of designers who cut their teeth in those years and in the cultural climate of the no global and environmentalist struggles.
Athletes at the heart of Nike's vision
At this point one is spontaneously led to doubt whether all the attention placed by Nike on the issue of sustainability is simply a matter of greenwashing, in times when corporations are almost forced to enrich their vocabulary with a precise and virtuous set of keywords.
Seana Hannah, though, explains that such an issue is, in reality, ingrained in the vision of Nike, whose core mission is improving the performance of athletes, from top stars to amateur ones. An inclusive concept reinforced by the decision of including an asterisk on the word athlete, as boldly stated by a majestic sculpture-sign placed outside one of the campus' buildings.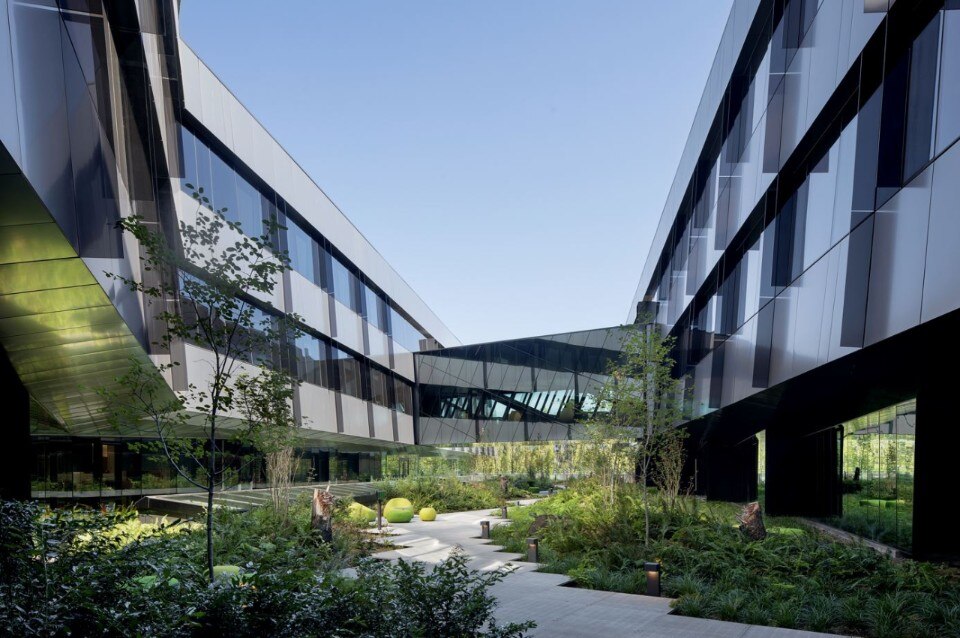 "Our commitment to athletes has never changed, but what has changed is the effect of climate change on athletes. It is affecting their ability to compete and train. We have a responsibility to protect the future of sport and do everything we can to fight climate change."
Now it is up to Nike to be able to translate the impressive, and refined, process underlying its creative vision into products capable of explicitly embodying this philosophy not only to the eyes of athletes, but also of sneaker-craving consumers. The new Ispas are a first step in such a direction, perhaps not the definitive one yet. After all, as Hoke loves to punctuate "the best is yet to come".

Murphy-Reinhertz's words offer a perfect conclusion: "The most important thing for us is to connect sustainability to culture. We are happy if people fall in love with the shoes in the metrics of sustainability, but we also know that they fall in love for their performability, for how they make them feel better, look good."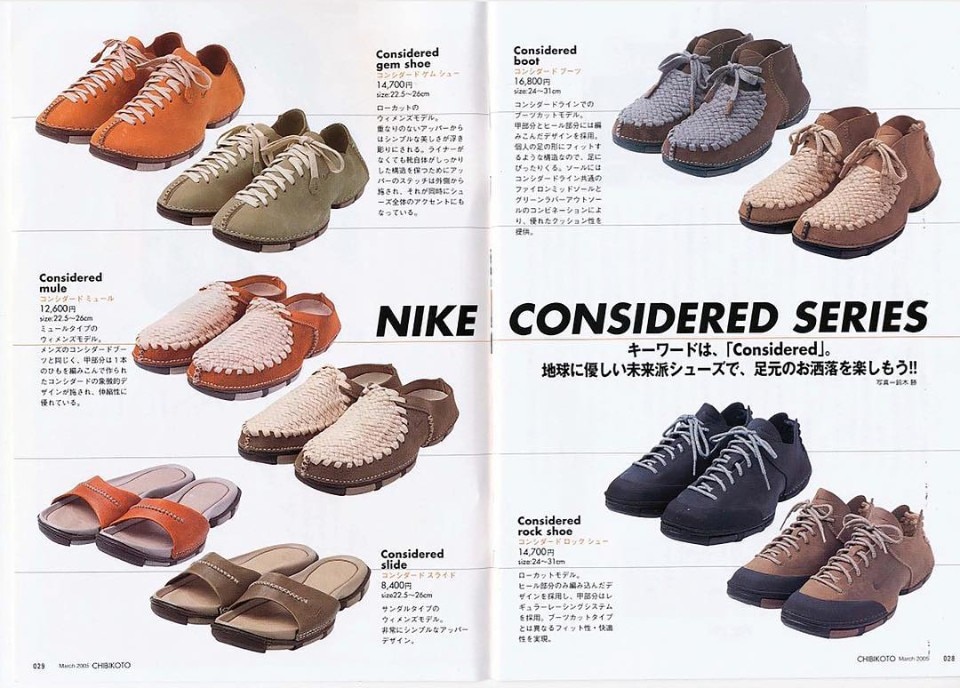 Opening image: Nike Ispa Link in their four colourways. Courtesy Nike