Four years after the horrors of IS (Islamic State), Mosul is recovering. The reconstruction of the Al-Nouri Mosque, the Iraqi city's political and religious hub that got destroyed in 2017 during the assault by the Caliphate, will become an absolute symbol of the city's rebirth.

The ambitious reconstruction project was assigned to a team of eight Egyptian architects selected among over 123 nominees for the UNESCO Revive the Spirit of Mosul program aimed at the rehabilitation of the ancient city. The team, led by architect Salah El Din Samir Hareedy, was awarded $50,000 and the honor of rebuild the historic 12th-century complex.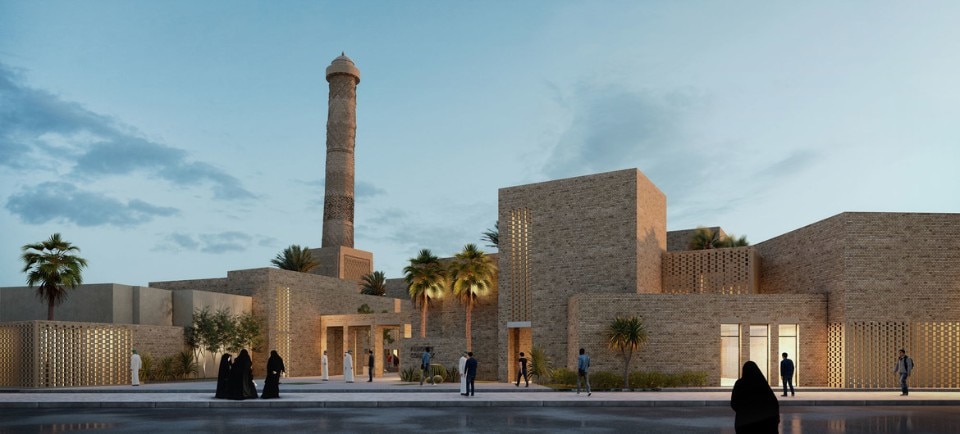 Courtyards Dialogue, this is the name of the winning proposal, plans the reconstruction of the historic prayer hall of Al-Nouri and the organic integration of the whole complex with the Old City of Mosul district, through open public spaces and various entry points from the surrounding streets. The works will begin in late autumn 2021.