The City of Milan has approved the construction of a new stadium for Inter Milan and AC Milan. However, according to the constraints set by the mayor Beppe Sala, the decision foresees the renovation of San Siro and the reduction of the volumes of the projects presented by Manica-Cmr and Populous architecture studios, which are asked to favour the sporting aspect rather than the commercial one, and to enlarge the green spaces. Their projects, The Rings of Milan and The Cathedral, will have to be revised.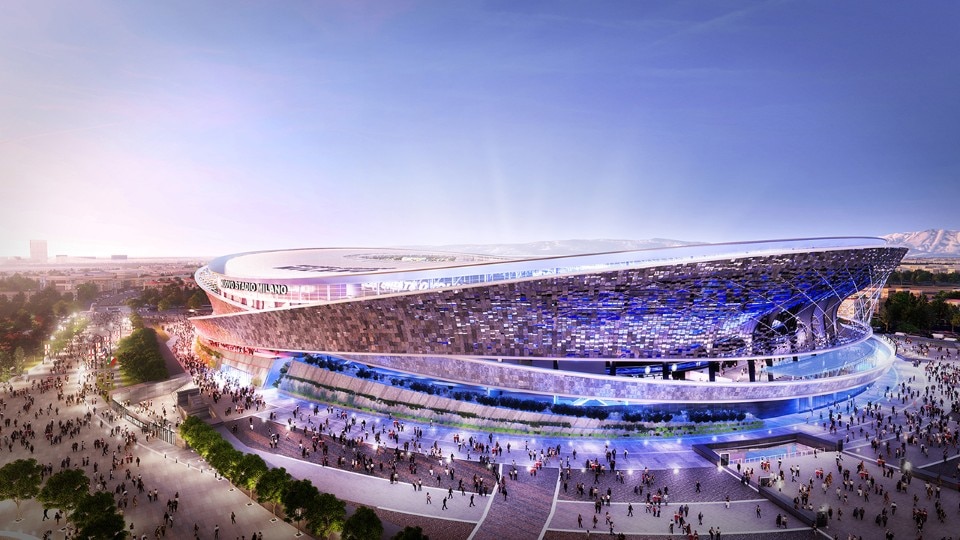 The old San Siro, considered an icon of football and a historical monument of the city, will not be demolished but regenerated: it could be used for sporting activities, cultural events and concerts. The infrastructure, according to the report of the Politecnico di Milano, is not "able to generate virtuous processes of urban and social requalification for the city", failing to meet certain requirements that should be essential in a structure like this, including environmental and economic sustainability.
Facing these new considerations, the teams must now decide how to proceed, always considering that the option of moving the stadium in the Falck area of Sesto San Giovanni is still open.
Opening picture: detail of the roof of G. Meazza stadium. Courtesy Alessandro Mogliani