— Zaha Hadid Architects' first project in New York City. The residential building conveys the layered civic realm of the High Line, interpreting its spatial and material qualities.
— The latest museum by Steven Holl is an experience of movement in time. Monolithic volumes, flexible spaces and translucent surfaces: the project by the American architect connects the university with its urban surroundings.

— Etherea: Neoclassic geometries for Coachella music festival 2018. Edoardo Tresoldi realizes an impressive architecture made out of metal, wind and natural light, in symbiosis with the wild and vast American landscape.

— London: a "millennial pink" office building. Clad in lightweight aluminium panels, Duggan Morris Architects' building shows an iridescent urban image.

— Photoessay: walking through Milan's courtyards. Photographer Valerio Zanicotti portrays patios and gardens of historic buildings in Milan, which hide real treasures behind their sober facades.

— The best stands at the Salone del Mobile in Rho Fiera. Spiderwebs of steel, platforms for peep-shows, and Italian piazzas provide the wow factor of the 2018 exhibits, where everything is mixed, from Andrea Palladio to pop art.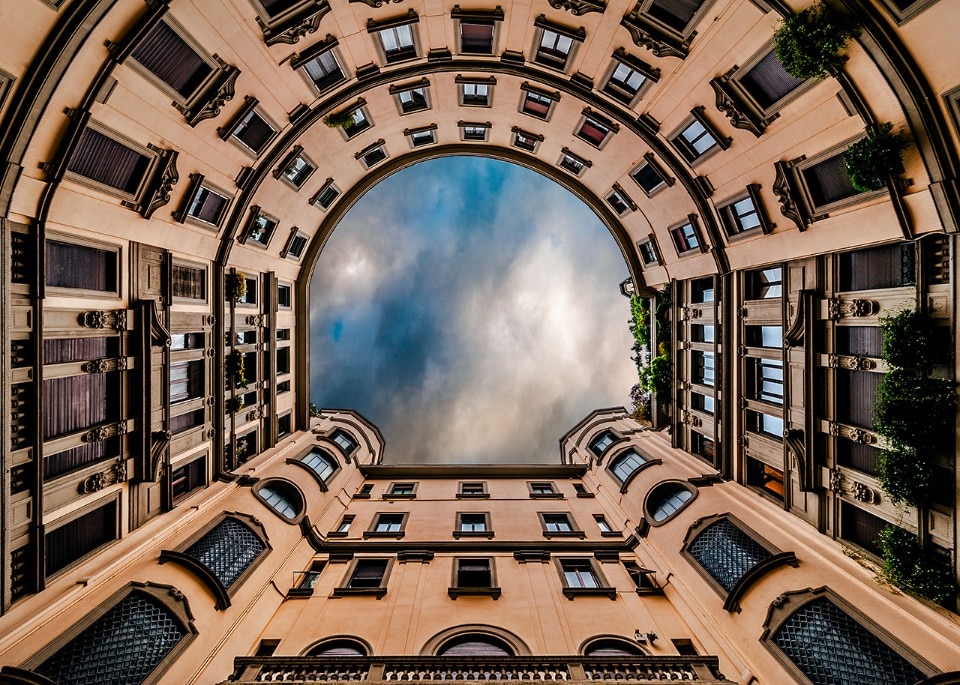 — The boat as a nest. Mario Pedol, founder of Nauta Yachts toghether with Massimo Gino, having started out with sailing boats, moved on to working also on motor yachts.

— From the Archive: Kurokawa's Capsules. Symbolic building of the Metabolism Movement, with the Nakagin Capsule Tower Kurokawa imagined a new urban organization.
— Mexico. A wooden and volcanic-rock community housing. AE Arquirectos has completed an housing complex with shared spaces and services, fostering a sense of belonging between people.

— MVRDV return to the roots of architecture with Bulgari. The Dutch architecture practice have carried out research into materials for Bulgari, combing their modern vision with antique artisan jewellery techniques.