Nature does not speak human, and we, ingenuous human beings, are just a teeny tiny component in the intricate and complex web of all living things. Despite our absurd productive efforts to adapt to it and hang on to our own agency, we're always on the edge of chaos, incapable of controlling it to our advantage, and thus overwhelmed in the midst of such disturbing awareness. So what is the future of humans and nature?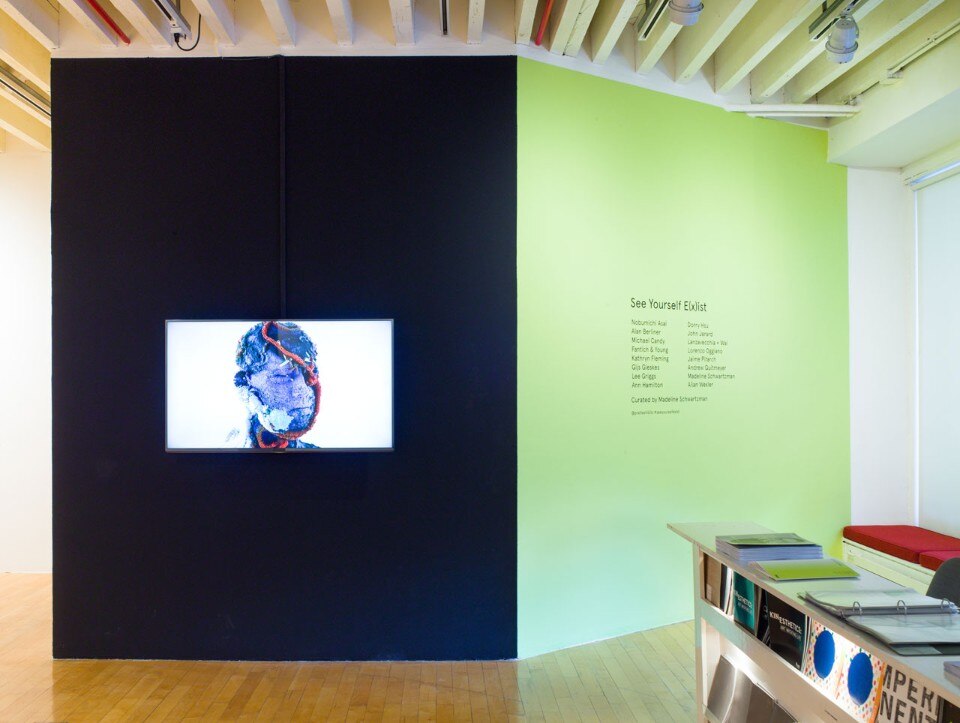 Curated by New York City writer, filmmaker, and architect Madeline Schwartzmann, the exhibition "See Yourself E(x)ist" hosted at Pratt Manhattan Gallery looks at how artists envision our human future in nature, exploring the concepts of transformation, evolution, and decay – our poetic attempts at agency, our mind-blowing yet futile technological advances that we hope will prolong our permanence on this planet, and the potential of a post-human existence enabled by nanotechnological body-repairing robots, augmented organs and appendages, and so forth.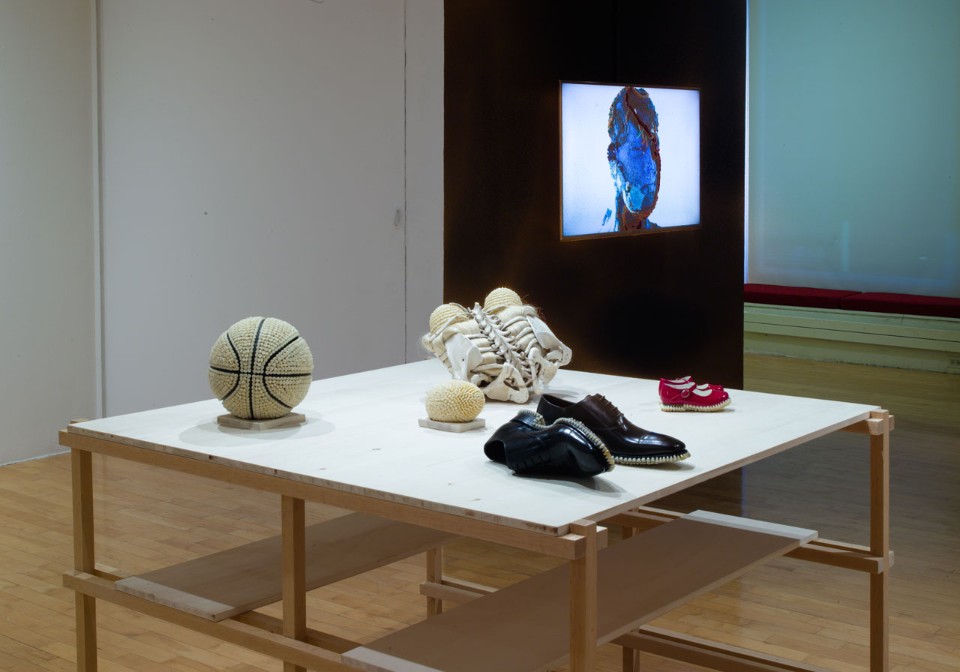 Including robotics, prosthetics, electronics, installation, video, sculpture, and painting, the show is a collection of poetic artworks, extraordinary artifacts which, as engineered forms of hope or objects of power, generate an experience of awe. In Nobumichi Asai's work the human face becomes a blank slate, a chameleon whose appearance the artist can morph through Real-Time Face Tracking; Lee Griggs creates distorted computer-generated humanoid portraits made out of mysterious materials – both a reflection on the narratives we feed ourselves and a reminder of our mutability; or design duo Lanzavecchia + Wai's "Metamorfosi Vegetali", a set of finger prosthetics that reintegrates us into Earth's natural systems by enabling the body to regain its long-lost symbiotic relationship with nature.

Title:

See Yourself E(x)ist

Curator:

Madeline Schwartzmann

Artists:

Nobumichi Asai, Alan Berliner, Michael Candy, Fantich & Young, Kathryn Fleming, Gijs Gieskes, Lee Griggs, Ann Hamilton, Dorry Hsu, John Jerard, Lanzavecchia + Wai, Lorenzo Oggiano, Jaime Pitarch, Andrew Quitmeyer, Madeline Schwartzman, and Allan Wexler

Opening dates:

until 17 February 2018

Gallery:

Pratt Manhattan Gallery

Address:

144 West 14th Street, NY