Today, January 18 marks the grand opening of the Muji Hotel Shenzhen, the first ever hospitality project initiated by the Japanese retailer, which is best-known for its minimalist homeware products. Located in the Futian district of the Chinese metropolis, the hotel is expected to offer a truly immersive experience: thanks to 79 bedrooms, a minimal diner serving up locally sourced meals, a gym, a 24-hour library, and a two-storey shop covering 1,726 square meters, guests can dive deeply into the world view of Muji.

The overall concept and room design is intended to broadcast Muji's "anti-gorgeous, anti-cheap" philosophy, as the brand itself describes it. As a matter of fact, the hotel, which is outfitted with the brand's own furnishings, reflects Muji's simple, straightforward, and high-quality aesthetic. Natural materials like wood and stone, earthy tones and textures alongside with a succinct atmosphere align with Muji's design philosophy for a "pleasant, mindful life" and infuse a sense of calm and lightness.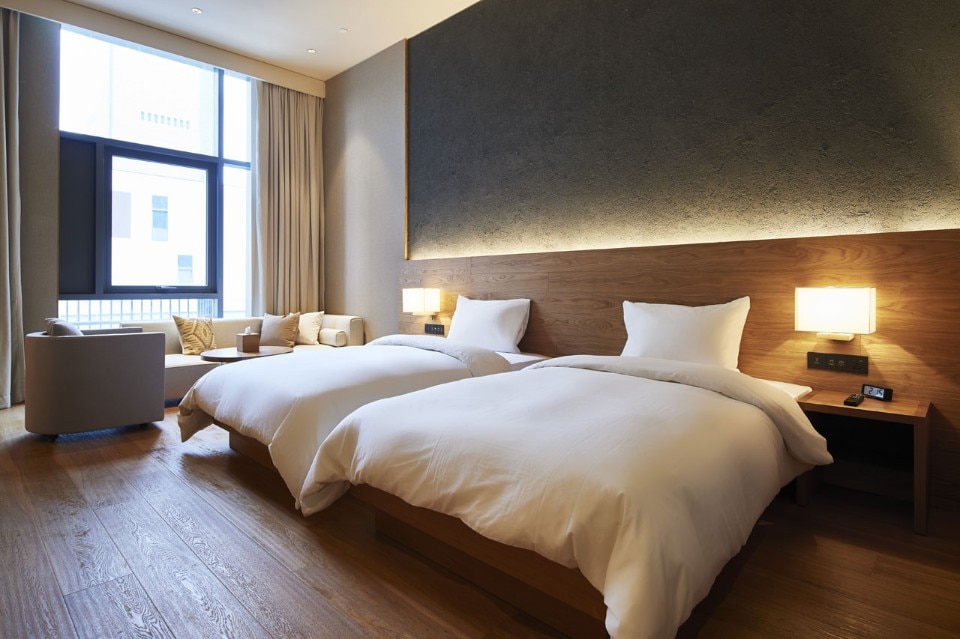 Refusing any bold ornamentation and unnecessary items, the interior design focuses on subtle, carefully curated details ("the texture of the towels, the placement of outlets and light switches, menu and venue of the restaurant, and more"), which help to create an atmosphere of comfort. "The goal is to offer great sleep at the right price, provide a space supporting both body and soul while away from home, and connect travelers to local communities," says the brand. 

The second Muji location, Beijing, is due to open to the public in late March, followed by a third outpost in Tokyo in spring 2019.

Project:

Muji Hotel Shenzen

Location:

Shenzen, China

Completion:

2018