Eden Locke is a 72 room hotel in Edinburgh, Scotland, with a cafe and bar designed by Grzywinski + Pons architects. The project was a complete renovation and comprehensive fit out of an existing structure of an 18th Century Georgian mansion and its 20th Century extension.
Edinburgh's New Town (now well over 250 years old and a UNESCO Heritage Site) is an austere and striking collection of sturdy and uniform ranks of Georgian elevations. Rows of terraces and mansions clad in local grey sandstone were the physical embodiment of the Scottish Reformation. Eden Locke is a classic example of the typology, sheathed in Craigsleith Quarry Ashlar and topped in a row of dormers under a slate roof. Georgians didn't offer much in the vein of variation or embellishment but definitely addressed the beauty of the light and the proportional balance.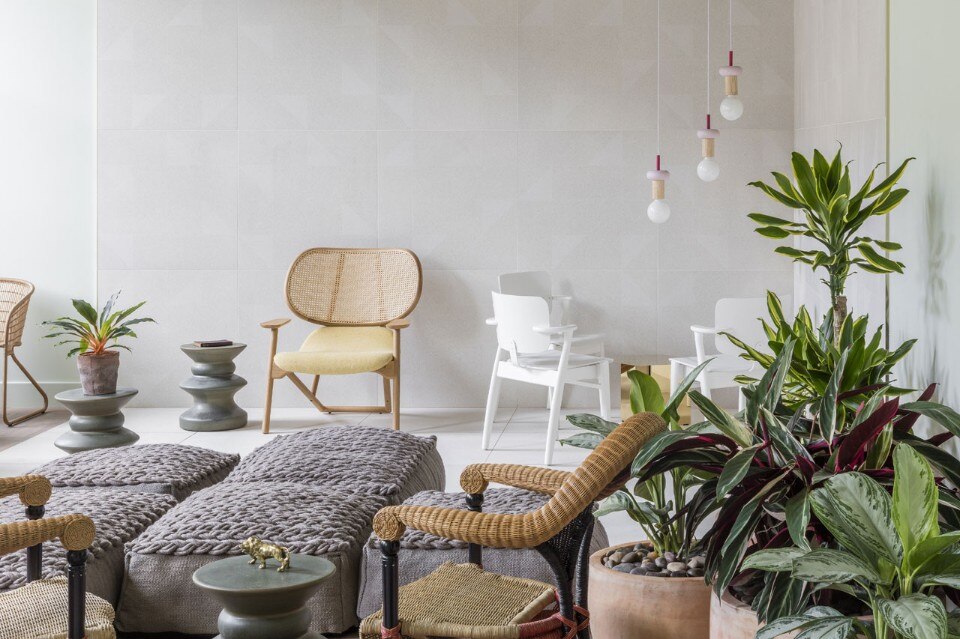 With a dash of reverence the architects sought to embellish the building, celebrating the existing heritage details, in particular the fenestration and their surrounds. They amplified the visual warmth of the long Scottish light with an approach that leaned towards the tropical chic. Much of the furniture is custom made, as well as all of the joinery and employed bent wood, cane, wicker and terra cotta in equal measure with brass, stone, cementitious cladding and steel, all of which sits amongst ample vegetation.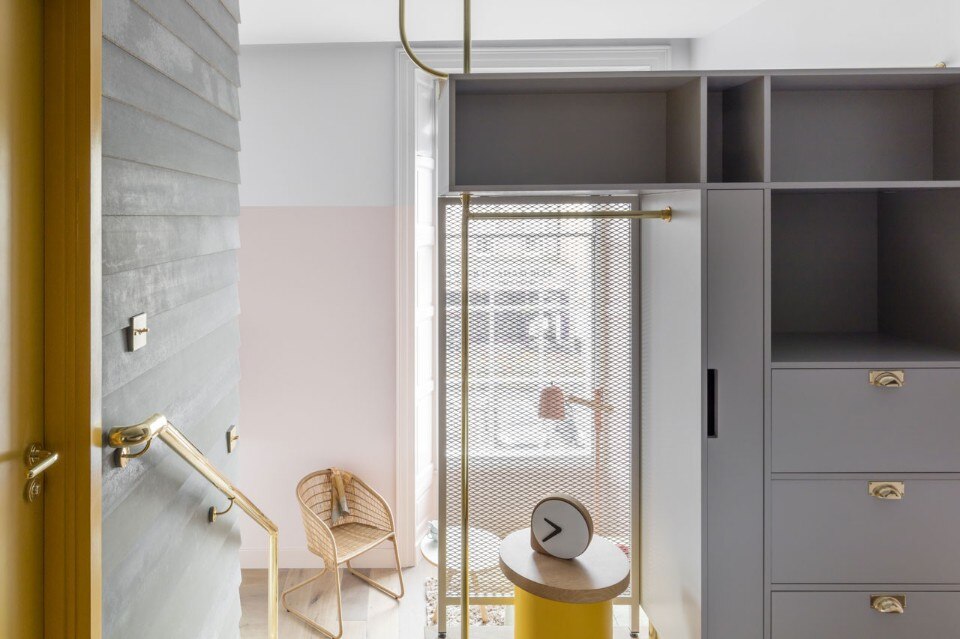 It was paid particular attention to the architectural transition between both the spaces and the eras; glazed fanlights and wrought iron are framed by glass, timber and stone vestibules. Vignettes of the space within are shown to the street and the exterior ashlar and interior elevations form a studied composition on the facade.
The building was manipulated sectionally so that the rooms spanned both the generous Georgian volume and the tighter spaces of the 20th century addition. The lofty ceilings were associated with the public areas, while beds and circulation sit in the more intimate hybrid spaces. Internal stairs were added, that encircle a central bathroom and kitchen core while a bespoke wardrobe doubles as a balustrade within rooms where the height changes. Throughout the building a palette of warm materials and textures, powdery tones and soft lighting makes the most of the Scottish natural light.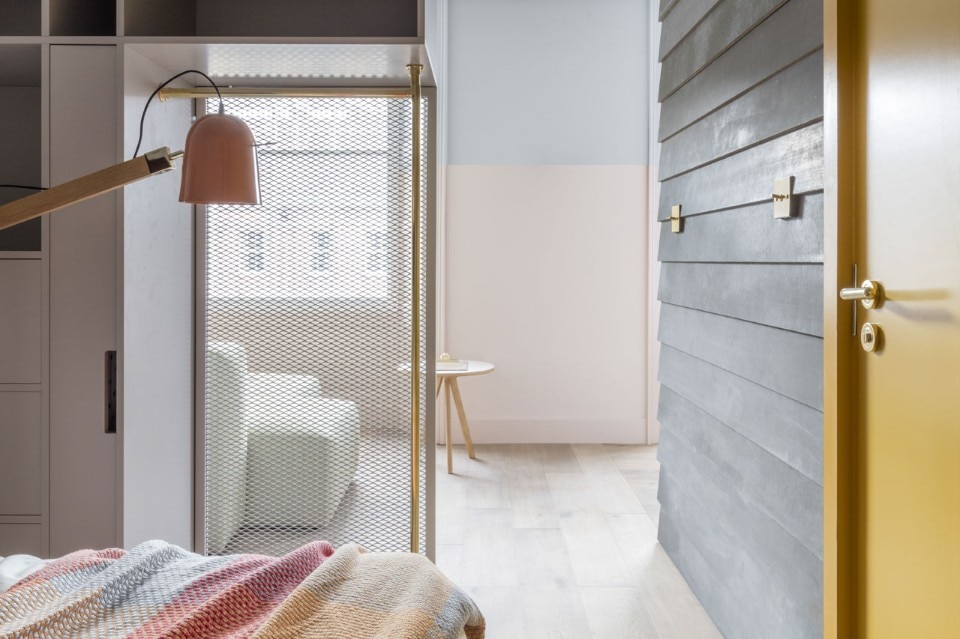 Eden Locke, Edinburgh, UK
Program: hotel
Architects: Grzywinski + Pons
Area: 3,400 sqm
Completion: 2017