Tasked with designing unique communal spaces for global brand WeWork's new 18,288 sqm co-working concept, which spread over eight floors in Causeway Bay, Hong Kong, NCDA took inspiration from Hong Kong's iconic transportation and cues from WeWork's in-house design team.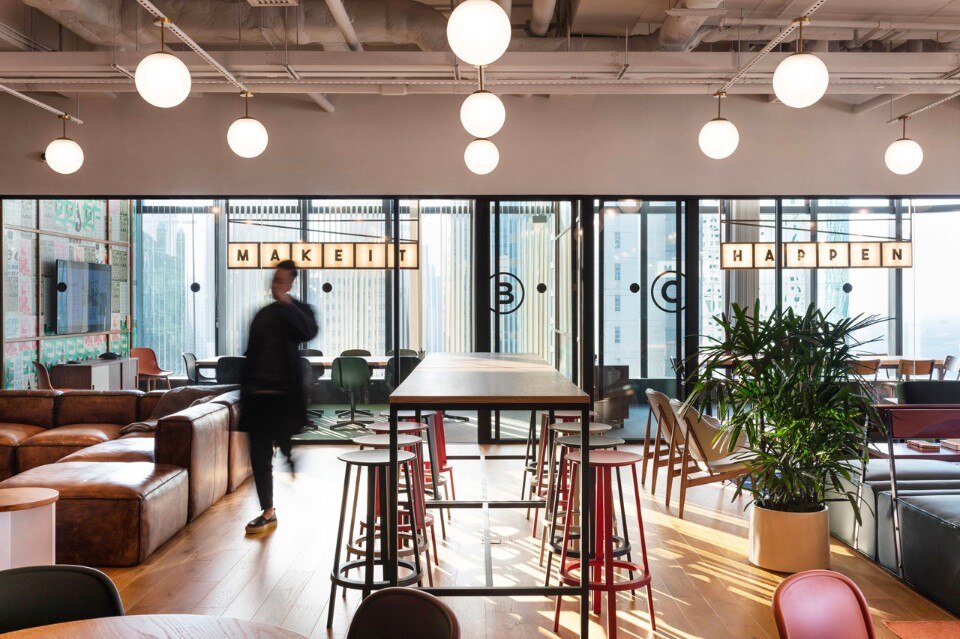 NCDA defined each floor as an individual 'neighbourhood', creating a distinctive sense of place through colour and material palettes, custom-design furnishings, and a collection of local-inspired wallpapers alongside artworks by Hong Kong-based creatives, including photographers, lighting artists and various illustrators.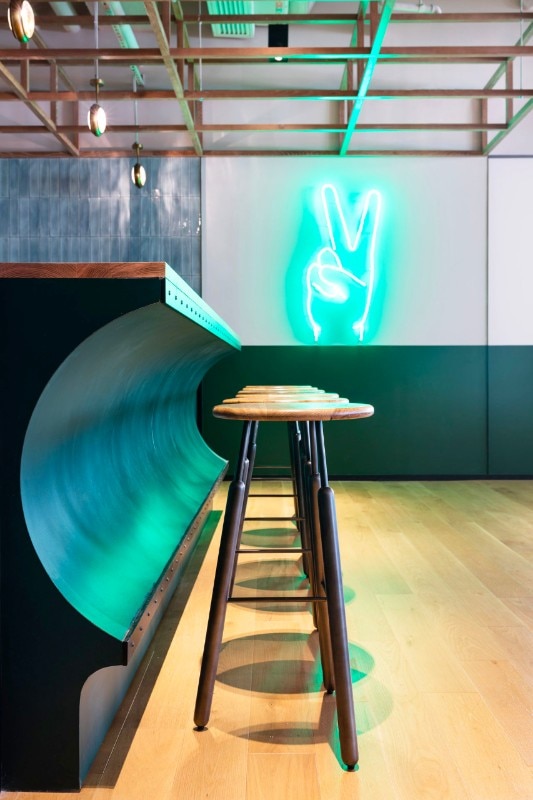 Each of the communal spaces features a local cultural element like the street kiosks, the curved bar counter with wooden overhang inspired by the Ferry terminal, custom-designed sofas are a nod to the Star Ferry's signature seating. Bespoke lighting further evokes Hong Kong's familiar street signage, trams and florescent lights.

WeWork Tower 535, Causeway Bay, Hong Kong
Program: office
Architects: NC Design & Architecture Ltd (NCDA)
Team: Nelson Chow (lead designer), Julian Wong, Xavier Chow, Adi Ticho, Rafael Pardo, Nelson Koe, Michal Niedospial, William Odour, Tony Lai, Norman Ung, Peter Lampard, Phyllis Leung, Jonathan Ng, Maeve Larkin
Graphic design: A107, Cplusc
Artwork: Kristpher Ho, Bao Ho, Alana Tsui, Fabrick Lab, Vivian Liu, Adrian Wong, Production Q, Karina Illovska
Completion: 2017