Titled Palermo Atlas, the urban study by OMA is the foundational step of Manifesta 12, serving both as a blueprint for Palermo to plan its future and as a research framework to ensure that Manifesta 12 achieves a long-term impact for the city and its citizens. Palermo Atlas represents a novel creative mediation model proposed by Manifesta that focuses on transforming a nomadic art biennial into a sustainable platform for social change, rooted in holistic urban analysis and determined to leave a tangible legacy for every host city.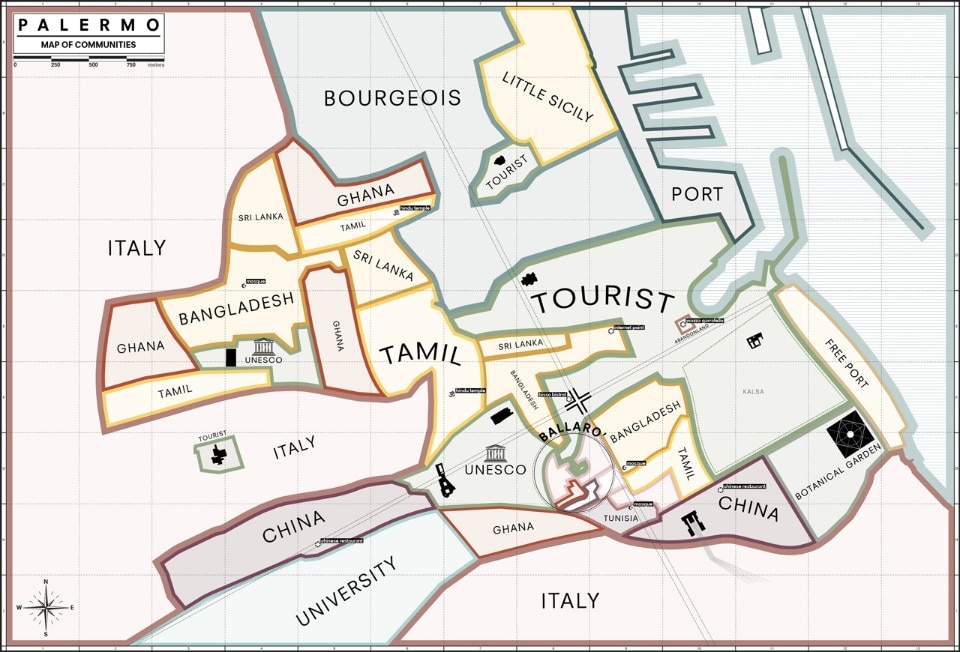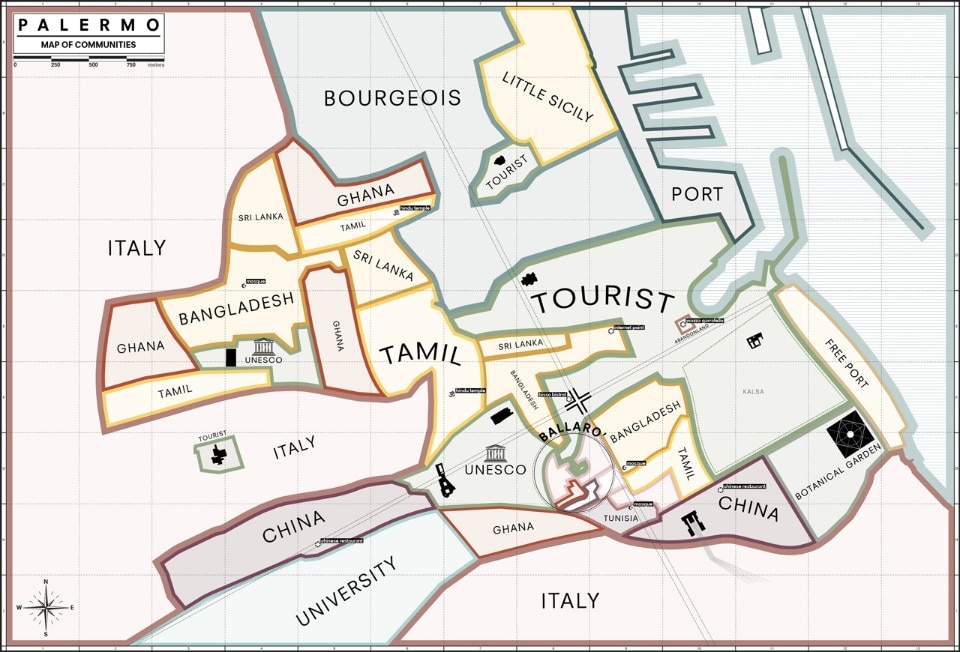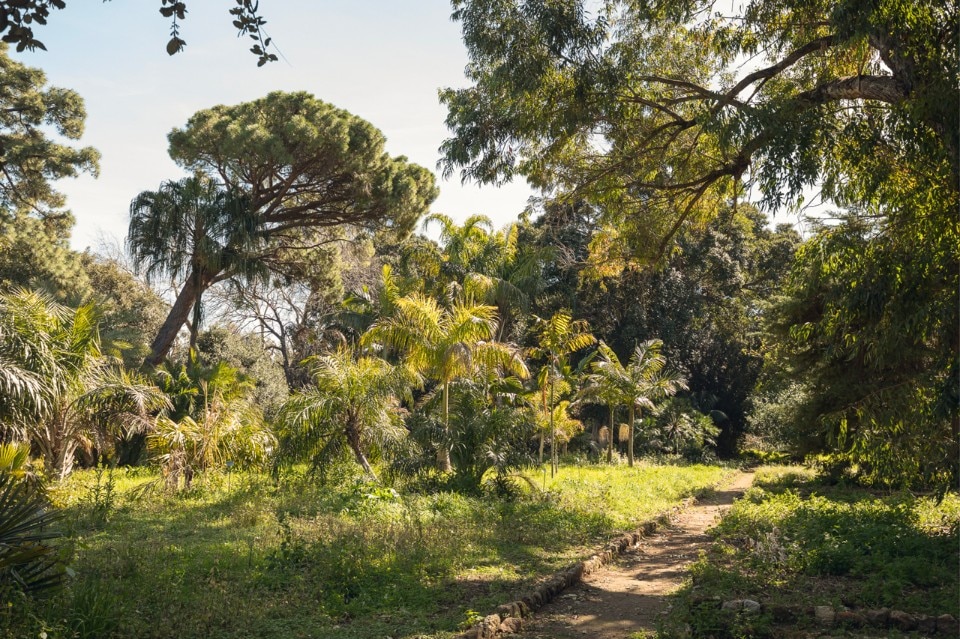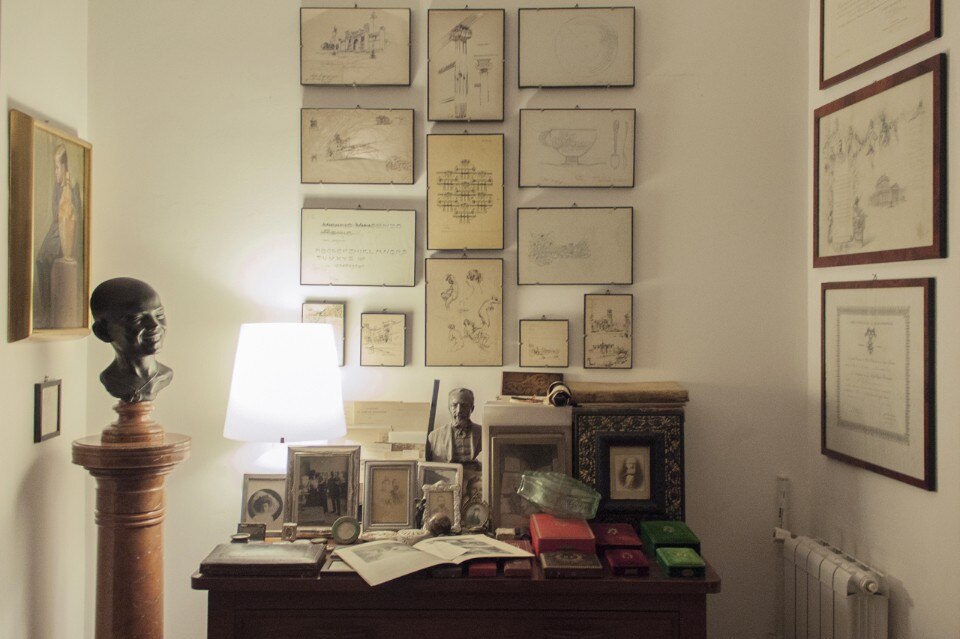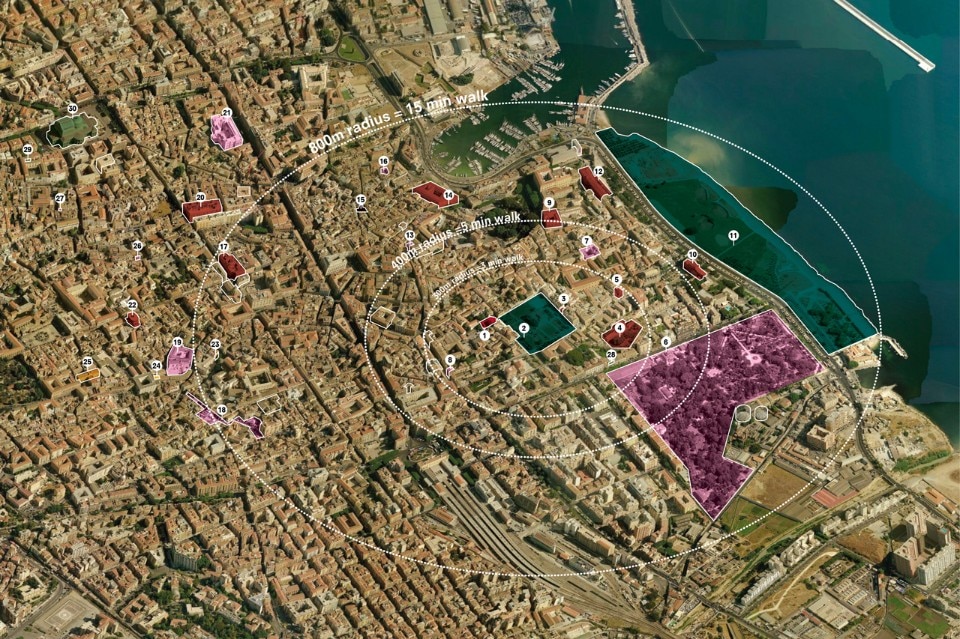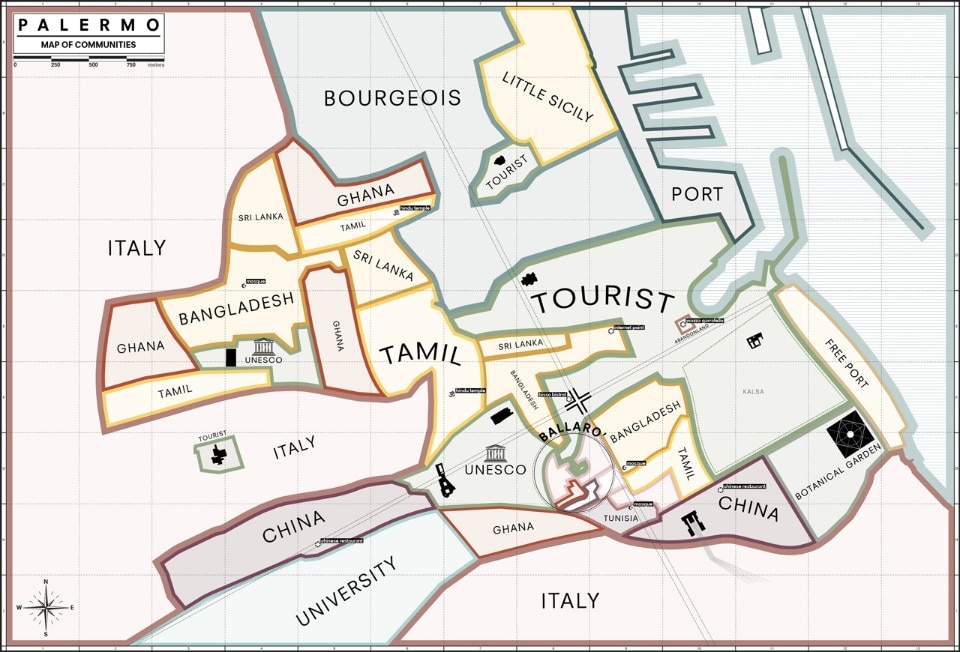 170408-Mappa Bellina_Final
OMA, Palermo Atlas, Map of communities. © OMA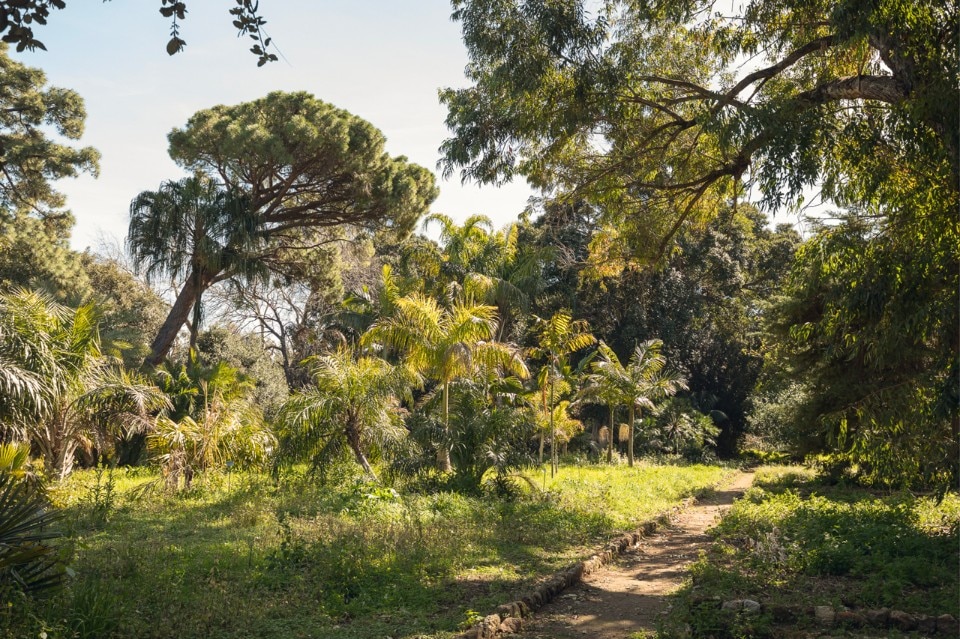 OMA, Palermo Atlas, Orto Botanico. Photo Delfino Sisto Legnani, courtesy OMA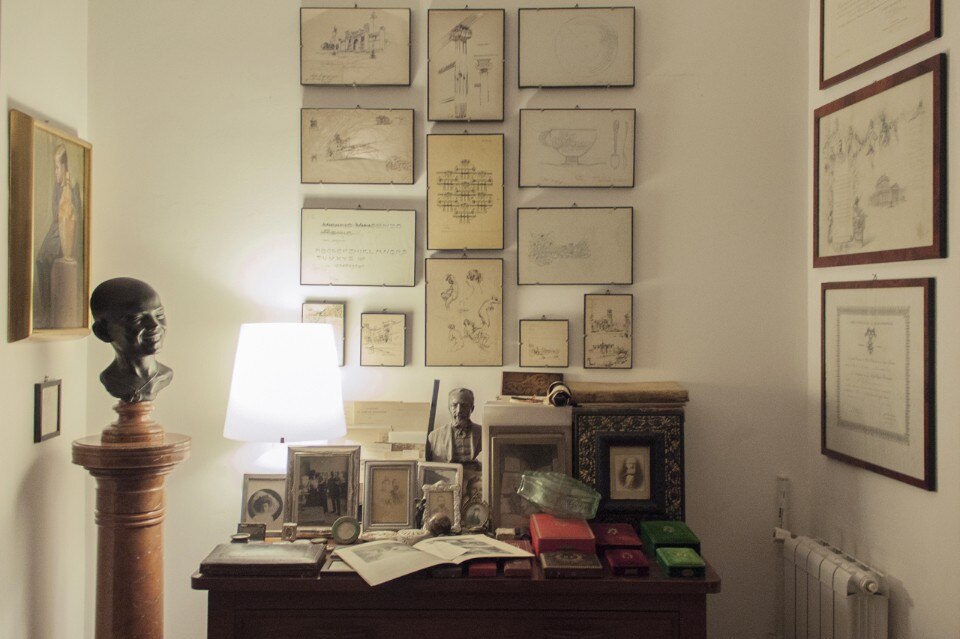 OMA, Palermo Atlas, Basile archive. © OMA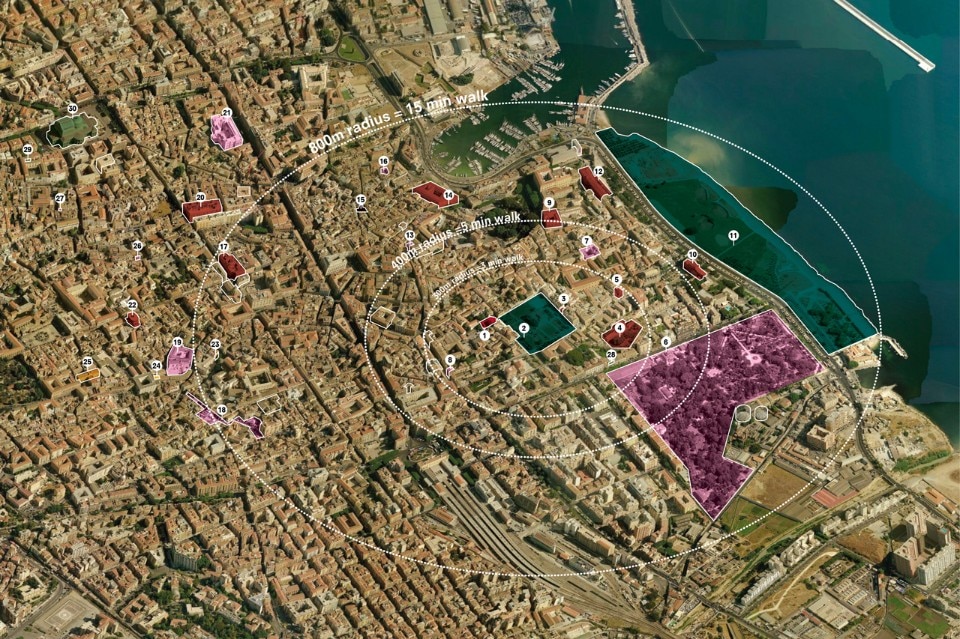 OMA, Palermo Atlas, Strategy of intervention. © OMA
It is the first time that Manifesta has invited an architecture firm as the creative mediator, with the goal to provide outside expertise and a new perspective to the host city and find new ways to unlock its potential in collaboration with citizens and local grassroots organizations. As articulated in the foreword to the Palermo Atlas by Ippolito Pestellini Laparelli, the work takes its starting point from the awareness that there is no fixed way to approach or define Palermo.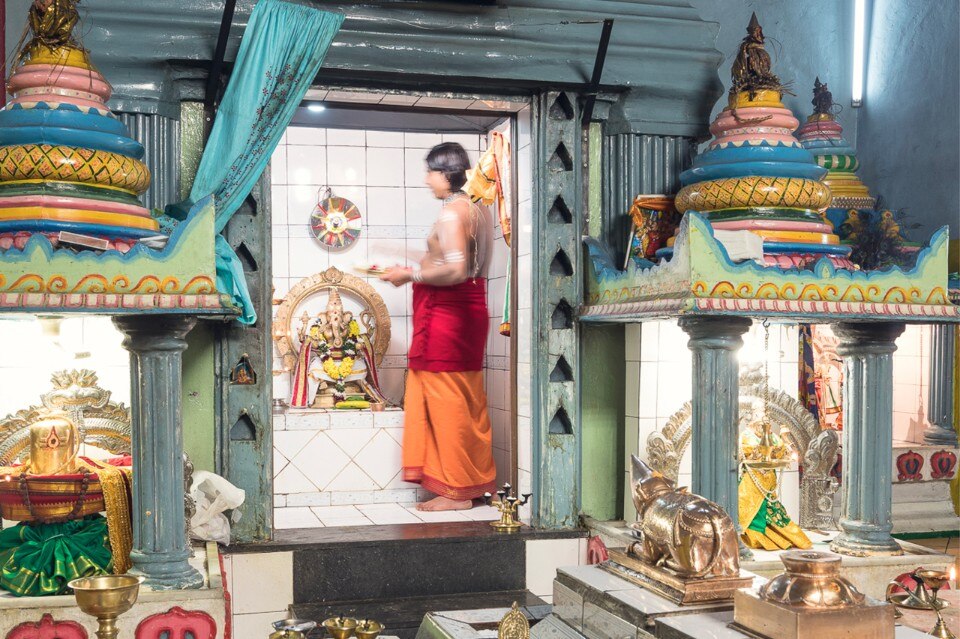 Ippolito Pestellini Laparelli: "The city cannot be reduced to a single statement or to a precise definition. It is rather a complex mosaic of fragments and identities emerging out of centuries of encounters and exchanges between civilizations. Its material archeology, cultural legacy, somatic traits and ecosystems are the tangible evidences of a long lasting syncretism. Today, the city can be considered an archipelago of the global: not a globalized city per se, but rather an incubator of different global conditions. It acts as a node for an extended geography of networks and systems that reach far beyond the EU-Mediterranean Area – from Sub-Saharan Africa to Scandinavia, from South East Asia to Gibraltar and America."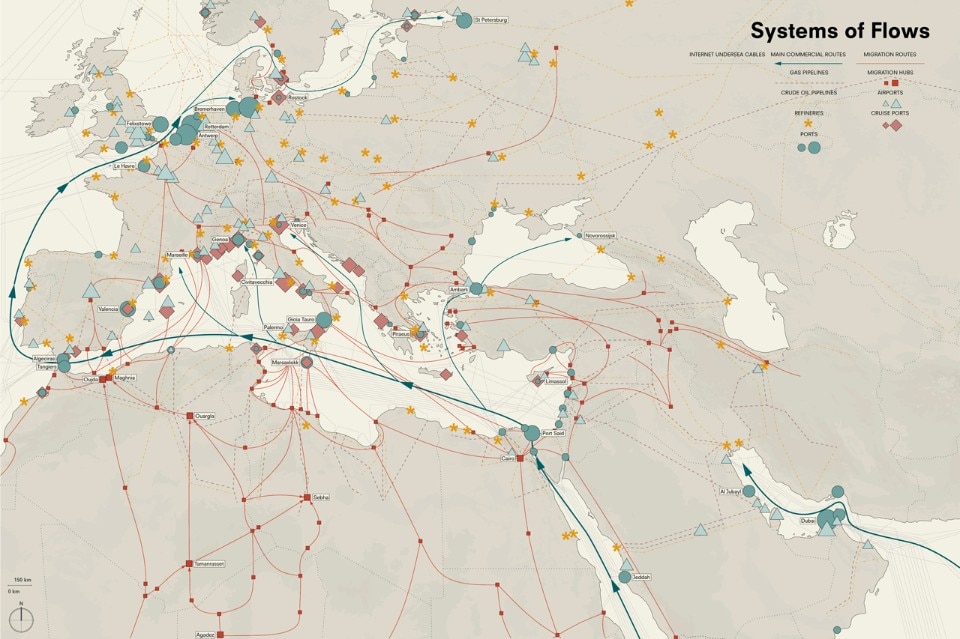 Palermo Atlas
Program: research
Architect: OMA – Ippolito Pestellini Laparelli
Team: Giacomo Ardesio, Giulio Margheri, Marcello Carpino, Martina Motta, Paul Cournet
Contributors: Maria Elena Ciullo, Carlo Coppola, Esther Regueira, Francesca Verga, Yana Klichuk, Katheryna Rojas, Maria Romana Tetamo, Tatiana Tarragó, Roberto Albergoni
Year: 2016 – ongoing